Showing 1-20 of
50 products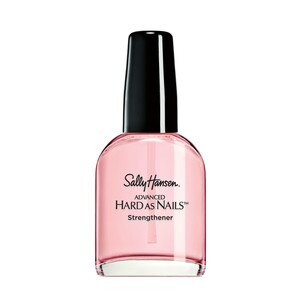 Sally Hansen Advanced Hard as Nails Strengthening 0.45 OZ
Sally Hansen
Free shipping with $35+ orders
Sally Hansen Vitamin E Nail and Cuticle Oil, 0.45 OZ
Sally Hansen
Limit 4 per order
Sally Hansen Hard as Nails Strengthening Treatment 0.45 OZ, Clear
Sally Hansen
Free shipping with $35+ orders
Limit 2 per order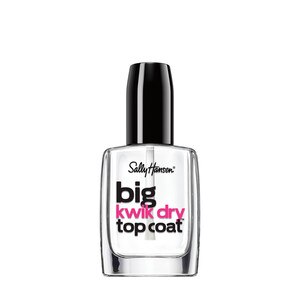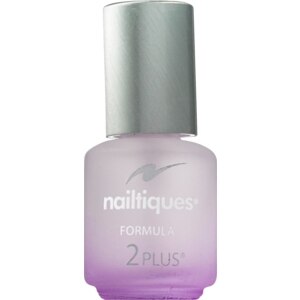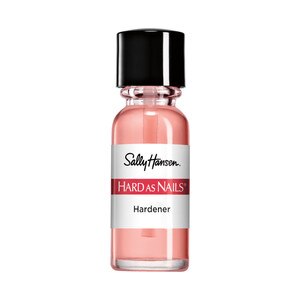 Sally Hansen Hard As Nails Natural Tint, 0.45 OZ
Sally Hansen
Free shipping with $35+ orders
Limit 2 per order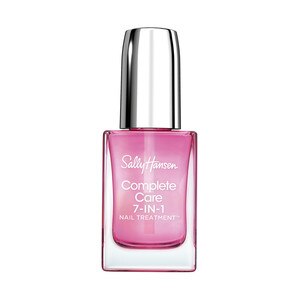 Sally Hansen Complete Care 7-in-1 Formula, 0.45 OZ
Sally Hansen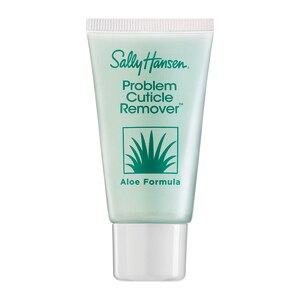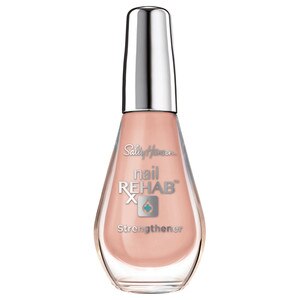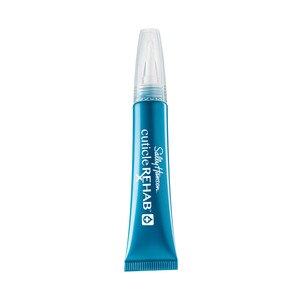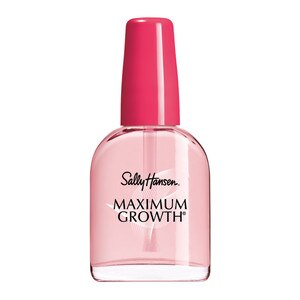 Sally Hansen Maximum Growth Nail Treatment, 0.45 OZ
Sally Hansen
Limit 2 per order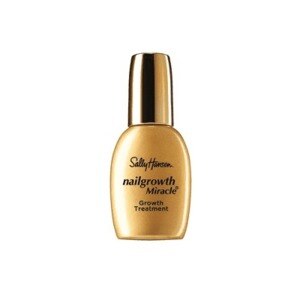 Sally Hansen Miracle Nail Growth Treatment, 0.45 OZ
Sally Hansen
Limit 2 per order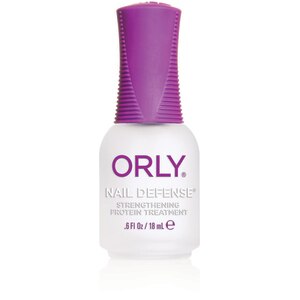 Orly Strengthening Nail Defense Protein Treatment, 0.6 OZ
Orly
Limit 6 per order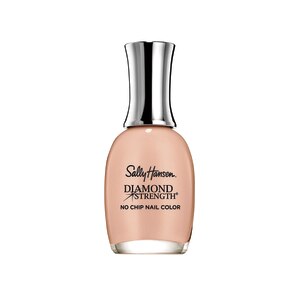 Sally Hansen Diamond Strength French Manicure Pen Ballet Bare
Sally Hansen
Limit 2 per order
Prices may vary from online to in store.
How To Strengthen Nails
If you subject your nails to frequent polishing – or even if you don't – it is important to take good care of your nails and cuticles. Nail treatments are a great way to do this to avoid having weak nails. Nail Nail hardener and nail strengthener are nail polish treatments that are formulated with proteins to encourage healthy nail growth and encourage the protein chains to form tighter chemical bonds to make nails harder and more durable. Sally Hansen Hard as Nails is a popular option. Cuticle oil is another product that you can benefit from. Cuticle oil is essentially a moisturizer for your cuticles and nails, and helps restore oils lost when you frequently apply polish and remove it using harsh nail polish removers. Cuticle oil is also great to use if your hands are frequently exposed to water or cold temperatures, which can cause dryness, cracking, and similar damage. Another way to strengthen nails is to use a nail file on natural nails. Keep in mind that dry, brittle, or cracked nails and cuticles can also be a sign of a vitamin deficiency. If you notice the issue and are concerned, talk to your doctor and consider picking up some hair skin and nails vitamins as well.
Does it seem like your nails look flawless for only a short period of time? If breakage and splitting are getting in the way of you having gorgeous hands, the right nail care products may help you address the problem. CVS stocks a diverse assortment of nail strengthener products, so you can find the best solution for your needs and purchase it online.
Manicure Essentials That Strengthen
One way to address weak and brittle nails is with conventional nail care products that have added strengthening benefits. Base coats that are applied before polish and top coats that go on after polish may contain ingredients that harden nails, reducing the risk of breakage. Colored nail polish may also feature strengthening ingredients in some cases. Even nail polish remover can be fortified with strengthening agents. With these types of nail strengtheners, you don't have to add an extra step to your manicure or pedicure to address your nail care concerns.
Nail Repair Polish
Standalone nail strengthening treatments provide another way to encourage stronger nails. Normally, these products come in liquid form and are applied with a brush similar to nail polish. Depending on the product, you may need to apply the nail strengthener every day, a couple times per week, weekly or each time that you manicure your nails. The product descriptions will tell you more about nail strengthening treatments.
Best Nail Treatments
Fingernails become more susceptible to breakage when they are dry. As a result, moisturizing your fingernails and cuticles can potentially lead to stronger nails. Nail oils provide intensive hydration and can also make the fingernails appeal sleeker and shinier. Nail and hand creams and lotions have lighter, silkier formulas than oils. While their moisturizing actions are not as intensive, these products become absorbed by the nails and skin more quickly, reducing greasy residues.
Supplements for Stronger Nails
Nail care products aren't the only way to strengthen your nails. With dietary supplements, you may also be able to help build stronger nails from within. General beauty and nail-specific dietary supplements typically contain nutrients that are known to play a role in nail health. These supplements increase your body's supply of your nutrients to support stronger, healthier nails. You can read the product descriptions to find out more about the ingredients found in nail health and beauty dietary supplements. Before taking any supplement for the first time, consult your medical provider to double check that the formula is ideal for you.
Related Searches
nail oil, cuticle pushers, nail scissors, nail brushes, manicure sticks, pedicure kits