Showing 1-20 of
43 products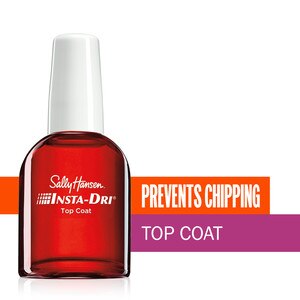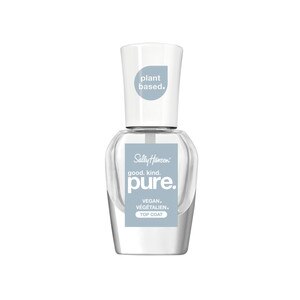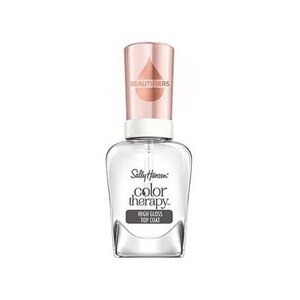 Sally Hansen Color Therapy Beautifiers High Gloss Top Coat, 0.35 OZ
Sally Hansen
Limit 2 per order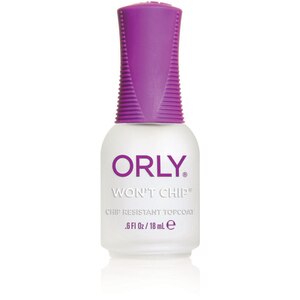 Orly Won't Chip Top Coat, Clear
Orly
Limit 4 per order
Prices may vary from online to in store.
Top Coat & Base Coat Nail Polish
If you want long-lasting, salon perfect nails, top coat and base coat are two essential products. Many people skip these steps, but they can mean the difference between a show stopping manicure and a chipped mess. Read on to learn how and when to use base coat and top coat to protect and enhance your at home manicure!
What Is A Base Coat?
Base coat is the first step in a perfect manicure. After trimming and buffing your nails, apply a thin, even layer of base coat. This clear formula will give your regular nail polish an even surface to adhere to, which can help keep your color from streaking or peeling. But that isn't the only benefit of a good base coat! Base coat also helps extend the life of your manicure, so you can stay chip-free for longer and get the most wear out of that nail polish color you love so much. Additionally, base coat creates a layer in between your nails and the polish you are about to apply, which can help protect your natural nails from becoming stained by dark or highly pigmented nail polish. Want to try out base coat for yourself? CVS carries a wide variety of the best base coat nail polish. OPI base coat and Essie base coat are popular choices.
What Is A Top Coat?
Top coat is a specially formulated clear polish that is designed to be applied on top of your regular nail color. If you aren't familiar with top coat, think twice before skipping this final step in your manicure. Top coat goes a long way in extending the life of your nail polish, so be sure to apply it. Top coat dries glossy and slowly, so use patience if you are applying more than one layer. Remember, it is always better to apply multiple thin coats of any nail polish product rather than one thick coat, because if the layer is too thick, it won't dry properly. The best top coat nail polish depends on the type of polish you are using underneath. For regular nail polish, a standard top coat is appropriate. However, if you are applying gel nail polish, you will need a special gel top coat. Gel top coat is more chip-resistant than regular top coat and boosts the shine of your gel manicure. Keep in mind that certain types of at home gel manicures require a special type of light source in order for your nail color to properly set and dry. If you don't have a gel manicure and don't want to add a shiny finish to your regular polish, try using a matte top coat, which protects your manicure and gives a flat, professional look to your nail color.
No matter what type of nail polish you choose, always remember to apply base coat and top coat to give your at home manicure staying power! CVS carries a variety of top and base coat products from top brands like Essie, Sally Hansen, and OPI. So what are you waiting for? Take your nail color to the next level today!
Related Searches
nail polish, nail polish remover, nail treatments, gel nail polish, cuticle pushers, nail scissors