Showing 1-20 of
243 products
CeraVe Moisturizing Cream, Body and Face Moisturizer
CeraVe
AmLactin Daily Moisturizing Body Lotion, Paraben-Free
Amlactin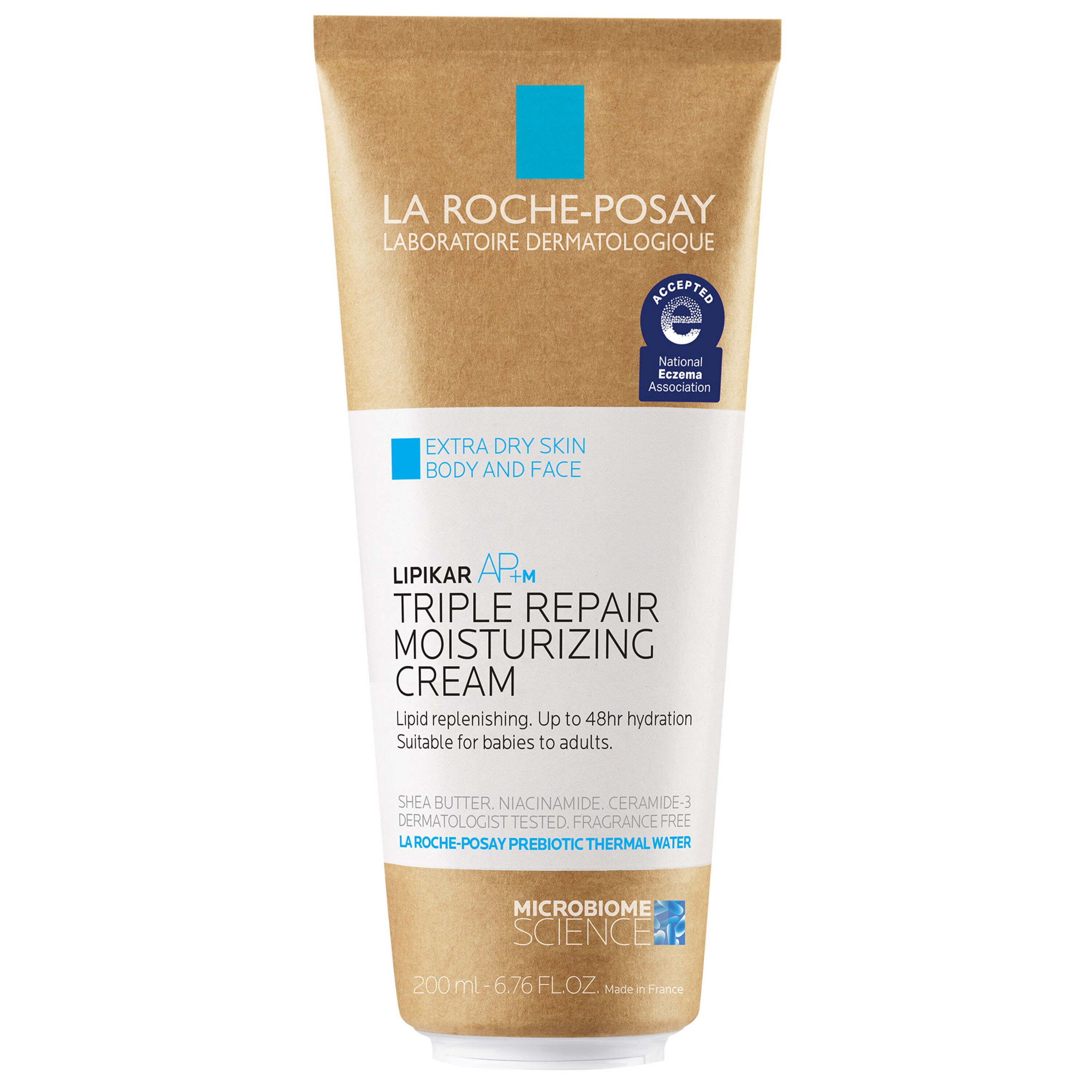 La Roche-Posay Lipikar Balm AP+ Moisturizing Body Cream for Dry Skin
La Roche-Posay
Prices may vary from online to in store.
Benefits of Using a Body Lotion
Applying a body lotion is one of the few inexpensive ways to pamper yourself. Using a body cream or body lotion may also help you prevent dry or cracked skin by sealing in moisture and softening rough areas such as your elbows or heels. When used regularly, there are many benefits that may be drawn from using a body lotion or cream. For people who are consistently on their feet, a body lotion may help with removing rough callused skin which may lead to pain and is often unsightly. If you are feeling tired or stressed, a scented body lotion may help you relax when used in combination with a body massage. Some lotions are designed to heat up during application to add warmth to the applied area. There are also lotions on the market that have brightening qualities which may help your skin glow by removing any dull flakes of skin, and may also help rejuvenate underlying tissues.
Body Lotion Ingredients to Know
When shopping for a body lotion, you may want to opt for a product containing hyaluronic acid. A moisturizing body cream or lotion with hyaluronic acid may help the skin retain water. Other ingredients to become familiar with when choosing a lotion include lactic acid, urea, and alpha-hydroxy acids, which may also help the skin maintain moisture more effectively. For more mature skin, natural ingredients such as oatmeal, jojoba oil, and shea butter may help by softening skin.Most lotions that leave a silky, hydrating after effect contain an ingredient known as, isohexadecene, which helps to enhance the lotions texture and provide long lasting results.
Body Lotion for Dry or Mature Skin
Dry skin may become more prevalent as we age. Using a mild lotion or body cream after showering may help promote moisture retention and maximize hydration. To avoid dry skin, try not to spend too much time in the shower as the hot water may lead to further dryness. Keep in mind that you should look for well-formulated body lotions that use quality ingredients targeted to your needs; this will help you combat your exact skin concerns.
What Is the Difference Between Body Lotion and Body Cream?
Both body creams and lotions may be used to prevent dry and cracked skin by keeping it moisturized and by helping skin to retain water. Body cream is often heavier, with a higher viscosity. Creams may also feel greasier to the user because of the ratio of oil to water. Body lotions are not as sticky and may be more easily absorbed by the skin. Lotions may also have a higher water content as compared to creams, leaving your skin feeling less oily. The right choice for you depends on your personal preferences and needs.
Body Butter Vs Lotion
Body butter and body lotion serve the same purpose – to moisurize. The main difference between the two is their texture. Body butter is thicker than body lotion . The body butter will stay on top of your skin for a longer mperiod of time to help maintain moisture. It is best to apply body butter to pre dampened skin. Thicker body creams are better for drier skin while body lotions are best for oiy skin.
How To Use Body Butter
Using body butter is really easy to incorporate into your daily skin care routine. To apply body butter, just rub a dime sized amount into your skin immediately after showering. It is easiest to spread when your skin is still a little wet, since it is such a thick formulation. Generously apply all over your body, paying most attention to dryer areas like the elbows, knees, and ankles.
Related Searches
suntan lotion, calamine lotion, vitamin e cream, nivea lotion, olay body lotion, antioxidant body lotion