Body Moisturizer For Dry Skin
Showing 1-20 of
54 products
CeraVe Moisturizing Cream, Body and Face Moisturizer
CeraVe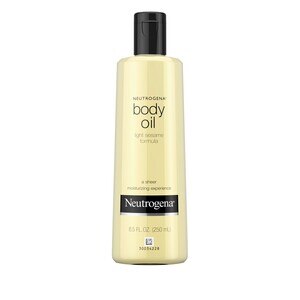 Neutrogena Moisturizing Body Oil, Light Sesame Formula
Neutrogena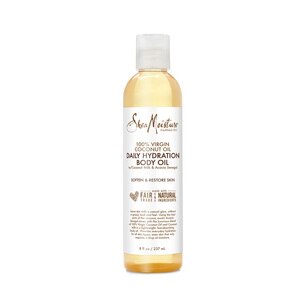 SheaMoisture Coconut Oil Daily Hydration Body Oil, 8 OZ
SheaMoisture
Limit 6 per order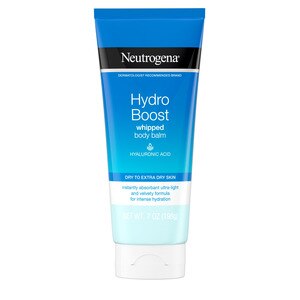 Neutrogena Hydro Boost Whipped Body Balm with Hyaluronic Acid, 7 OZ
Neutrogena
Buy 1, Get 1 40% Off - Add 2 or more to qualify!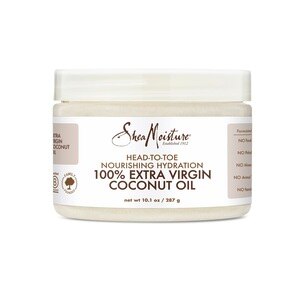 SheaMoisture Head-To-Toe Nourishing Hydration 100% Extra Virgin Coconut Oil, 10.5 OZ
SheaMoisture
Prices may vary from online to in store.
What Are the Benefits of Using a Moisturizer?
Body moisturizers are used to hydrate, protect, and balance each layer of your skin. An essential element of your daytime or nighttime body skin care routine should be using your favorite moisturizer. Body moisturizers help to lock in water with occlusive ingredients, which help prevent water loss in heat or wind, and humectants, which attract water to skin cells and help your skin better absorb moisture. Some moisturizers may also contain emollients, which help to smooth rough or flaking skin.
What Are the Different Types of Moisturizers?
When choosing a body moisturizer, be sure to take into consideration your skin type and the degree of dryness that you are experiencing. This may help determine what level of hydration you need. For adequate moisture absorption, choose a body moisturizer with humectants, which are designed to draw water into your skin cells and keep the skin hydrated. Some ingredients to look for include glycerin, lactic acid, urea, hyaluronic acid, and alphahydroxy acid. Moisturizers with emollients are designed to fill in spaces between the skin cells that are missing moisturizing lipids. Emollients may help fill in the spaces and promote smoother and better hydrated skin.
If your skin is showing signs of damage, you can use a moisturizer containing ceramides to replenish and help the skin retain moisture. For more mature dehydrated skin, look for moisturizers with occlusive ingredients, which are designed to immerse the skin with moisture. Some key ingredients to look for include rosehip, avocado, and hazelnut oils. While some products can do both, in general, occlusive moisturizers should be used only for the body and not for facial moisturizing.
Body Moisturizers for Oily Skin
Body moisturizers formulated for oily skin are designed to limit the appearance of an oily complexion. It is important to use a lightweight, breathable formula in order to allow the skin to quickly absorb the hydration and to help minimize a greasy appearance. Look for an oil free moisturizer to avoid clogging your pores, which may help limit breakouts.
Body Moisturizers for Dry Skin
Applying the right body moisturizer is the first step to repairing your skin and reducing the appearance of dry or flaky skin on your body. Using a cream-based formula may also help renew your skin cells for a refreshed appearance. Body lotion for dry skin helps to prevent water loss and may help balance the skin so that it better absorbs moisture in the future. Adding a boost of moisture to dry skin with body lotion may also help your skin heal from dryness and maintain a soft, hydrated appearance.
Related Searches
aveeno moisturizer, mens skin care, cetaphil, mens lotion, body moisturizer for sensitive skin, body moisturizer for dry skin