Showing 1-20 of
51 products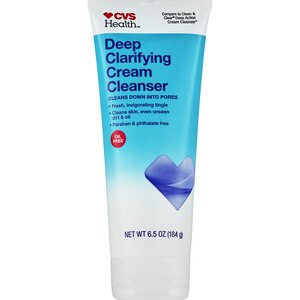 CVS Health Oil-Free Deep Clarifying Cream Cleanser, 6.5 OZ
CVS Health
Limit 6 per order
L'Oreal Paris Age Perfect Nourishing Cream Cleanser, 5 OZ
L'Oreal Paris
Limit 6 per order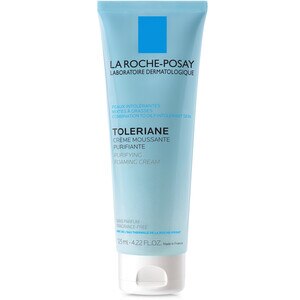 Burt's Bees Face Cleanser for Sensitive Skin, 6 OZ
Burt's Bees
Buy 1, Get 1 40% Off - Add 2 or more to qualify!
Limit 6 per order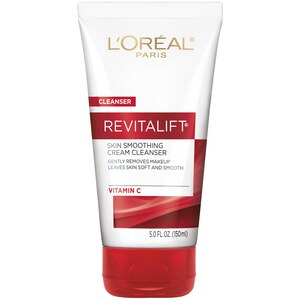 L'Oreal Paris RevitaLift Radiant Smoothing Cream Cleanser, 5 OZ
L'Oreal Paris
Limit 6 per order
Burt's Bees Soap Bark and Chamomile Deep Cleansing Cream, 6 OZ
Burt's Bees
Buy 1, Get 1 40% Off - Add 2 or more to qualify!
Limit 6 per order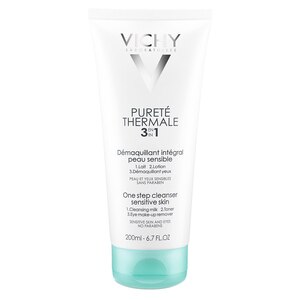 Clean & Clear Deep Action Cream Cleanser, 6.5 OZ
Clean & Clear
Buy 1, Get 1 40% Off - Add 2 or more to qualify!
Limit 6 per order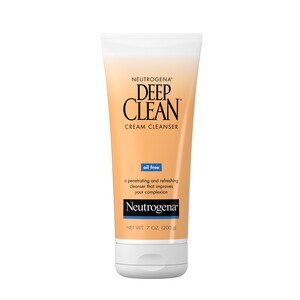 Neutrogena Deep Clean Oil-Free Daily Facial Cream Cleanser, 7 OZ
Neutrogena
Buy 1, Get 1 40% Off - Add 2 or more to qualify!
La Roche-Posay Toleriane Hydrating Face Cleanser, Gentle Face Wash
La Roche-Posay
Prices may vary from online to in store.
Cream Cleanser
If you're looking for a gentle, effective way to clean your face, a cream cleanser can help. These facial cleansers come in a variety of formulas designed to treat a myriad of conditions. From aging skin to oily faces, look for a cream cleanser that will help you feel your absolute best. Read on to discover more about these products, how to use them, and which type of cream cleanser might be right for you.
Many people with aging or sensitive skin prefer cream cleansers since they usually include hydrating and moisturizing ingredients. A cream cleanser should not strip your face of its natural oils. However, some people claim that using a cream cleanser can dry out the skin since it produces a soapy, sudsy consistency that could leave your face feeling drier than usual. Soapy cleansers can cause the skin to dry out and create an overproduction of oil, resulting in acne breakouts. Look for a cream cleanser made for oily skin if this is a concern.
Best Cream Cleanser
To find out how effective a cream cleanser is, use it to wash your face while it still has makeup on. Follow the directions as indicated on the package, then take a cotton swab with some toner to see if there's still makeup leftover. If you notice that you're still removing makeup after using the cleanser, you may need something more potent. No matter what, you should follow up after using your cream cleanser with a quality facial scrub. Exfoliating the skin will remove dead skin cells and unclog your pores, but these products are not recommended if you have sensitive skin.
How To Use Cream Cleanser
If you need a cream cleanser to remove makeup and dirt, look for products that contain ingredients like beeswax, petroleum, or mineral oil since they can help get rid of stubborn foundation and eyeshadow. Products like a "cold cream" can be applied to your face without water, and then wiped away with a clean washcloth or a tissue. After using a cream cleanser, remove any leftover residue with a toner and cotton pad. If your cream cleanser requires water, apply a small amount to damp skin, gently massage the cleanser in, then rinse it clean before you apply moisturizer. If you have sensitive skin or a condition like rosacea, cream cleansers are an excellent choice to offer relief and reveal clean, smooth, healthy skin.
Related Searches
vegan body lotion, moisturizer for mature skin, toner for oily skin, charcoal face wash, new face products