Showing 1-20 of
45 products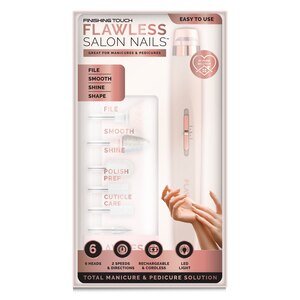 Flawless Salon Nails Total Manicure & Pedicure Solution
Flawless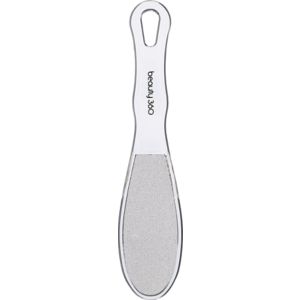 Beauty 360
Buy 3, Get 1 Free - Add 2 or more to qualify!
Limit 6 per order
CVS Health Massaging Pumice Stone with Comfort Grip
CVS Health
Limit 6 per order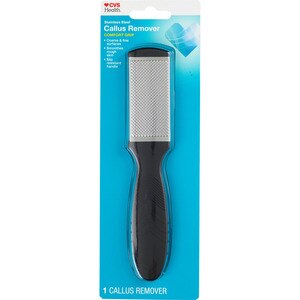 CVS Health Slip Resistant Callus Remover
CVS Health
Limit 6 per order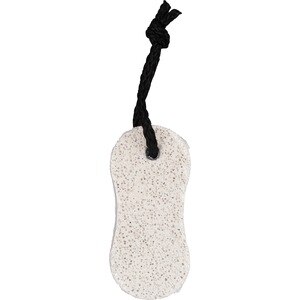 Beauty 360 Natural Pumice Stone
Beauty 360
Buy 3, Get 1 Free - Add 2 or more to qualify!
Limit 6 per order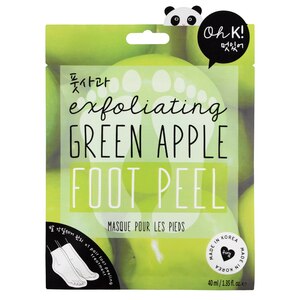 Oh K! Exfoliating Green Apple Foot Peel
Oh K!
Limit 6 per order
Pop-arazzi Exfoliating 4-In-1 Pedicure Tool (Assorted Colors)
Pop-Arazzi
Buy 1, Get 1 40% Off - Add 2 or more to qualify!
Free shipping with $35+ orders
Limit 2 per order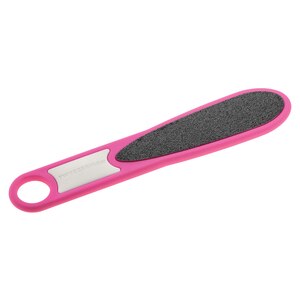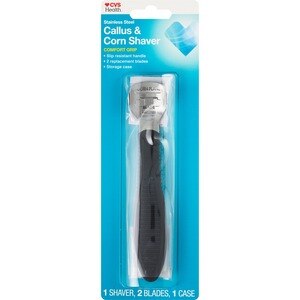 CVS Health Soft Touch Callus/Corn Shaver with Comfort Grip
CVS Health
Limit 6 per order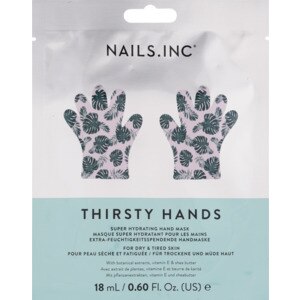 Nails.INC Thirsty Hands Hydrating Hand Mask
Nails.INC
Free shipping with $35+ orders
Burt's Bees Tips and Toes Kit Holiday Gift Set, 6 Travel Size Products in Gift Box - 2 Hand Creams, Foot Cream, Cuticle Cream, Hand Salve and Lip Balm
Burt's Bees
Buy 1, Get 1 40% Off - Add 2 or more to qualify!
Limit 6 per order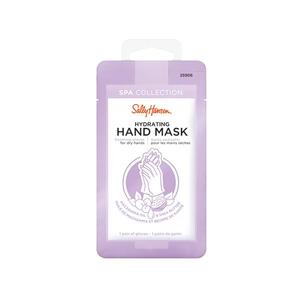 Prices may vary from online to in store.
Foot Peels
A foot peel is a great product to utilize if you have a lot of dead skin on your feet. A foot peel contains a safe acid that will only penetrate dead layer of skin. It breaks down the dead layers attached to your foot. After the peel, you will be able to easily peel off the layers, revealing a fresh layer of skin underneath.
Hand Masks
Hand masks are just like face masks but for your hands. They will help to nourish your skin with moisture and nutrients. To apply, you just put the mask on the backs of your hands, leave it there for as long as the instructions say and then remove when time is up. It is a simple process that has great results.
What Are The Benefits Of Using A Scrub?
Maintaining healthy skin is not just about using your favorite lotion or ointment. It is also important to use a scrub for both your hands and feet. Scrubbing is a combination of cleansing, exfoliating, and massaging that does so much more than a bar of soap. Just like skin cells on your face, the skin cells on your body also shed, making way for healthier skin underneath. Using a scrub acts as a gentle massage while exfoliating granules slough dead skin cells off of your body. The rubbing motion used in combination with hand and feet scrub itself may also boost circulation and increase blood flow.
What Is The Purpose Of Exfoliating?
Exfoliating is the process of removing dry or dead skin cells on the surface of the skin. Routinely exfoliating your skin may help it appear more smooth and refreshed. If you suffer from clogged pores, exfoliating your skin may also help draw out blackheads or whiteheads. If you have dark marks on your skin left behind from blemishes, exfoliating your skin twice a week may help remove damaged skin cells and encourage healthier skin tissue to grow.
What Are the Benefits of Sugar Scrubs?
Sugar acts an exfoliating ingredient in sugar scrub. Sugar is a natural humectant, which is designed to retain moisture and ensure that your skin is kept hydrated. When combined with nourishing oils, sugar scrubs may be used before bathing for an exfoliating treatment. There are many products on the market that contain sugar for scrubbing and exfoliating, so you can have your pick! Not a fan of scrubs? You can use a foot peel as a more gentle alternative.
How To Remove Calluses
Since the back of your hands have a thinner layer of skin, they are more susceptible to damage and dryness. Using a hand scrub on rough or cracked hands may help rehydrate your dry skin while also making them feel more smooth and soft. As for your feet, scrubbing before a pedicure may soften your skin and may also help remove any hard or callused skin. Scrubbing may also smooth the skin around your feet, giving it a more even tone and healthier appearance.
How To Remove Dead Skin From Feet
To achieve smoother skin on your hands or feet, place a small amount of your favorite scrub into your hands and gently rub onto the appropriate areas in a circular motion. Note that this scrub may be too abrasive for your face or body. Once the scrub has covered your feet fully, rinse off with warm water, then pat dry with a towel, allowing for some of the oil to remain behind and condition the skin.
Related Searches
foot scrub, hand lotion, foot cream, callus remover, pumice stone, foot files