Showing 1-20 of
26 products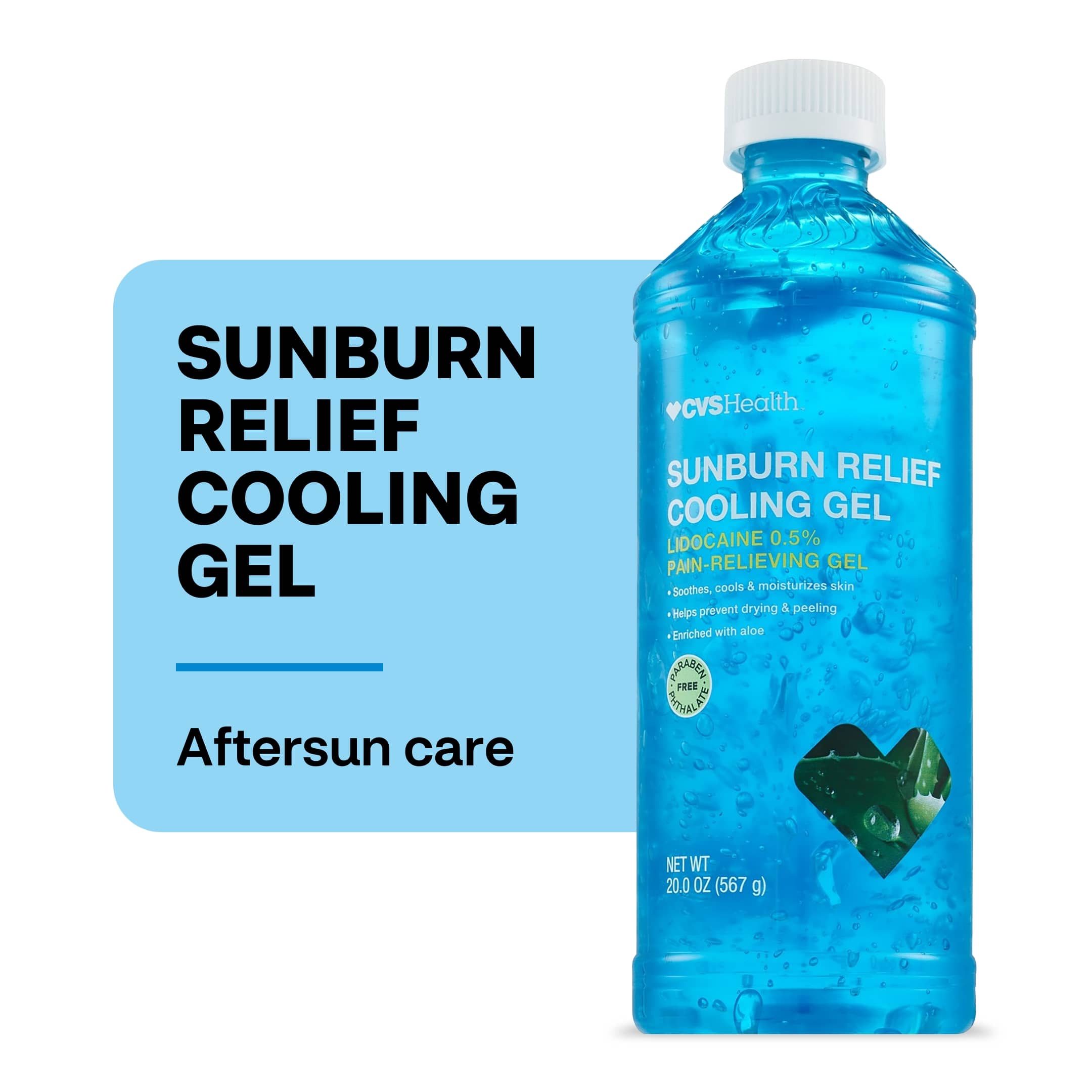 CVS Health Aftersun Cooling Gel With Lidocaine Aloe Vera Value Size, 20 OZ
CVS Health
Limit 2 per order
CVS Health Aftersun Aloe Vera Moisturizing Gel
CVS Health
Limit 2 per order
Banana Boat Soothing Aloe After Sun Gel, 16 OZ
Banana Boat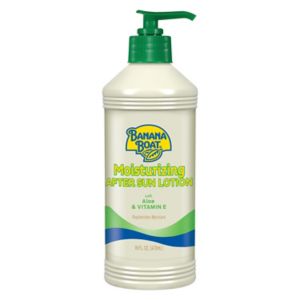 Banana Boat Moisturizing Aloe After Sun Lotion, 16 OZ
Banana Boat
Limit 6 per order
CVS Health Aftersun Aloe Vera Soothing Gel, 6 OZ
CVS Health
Limit 2 per order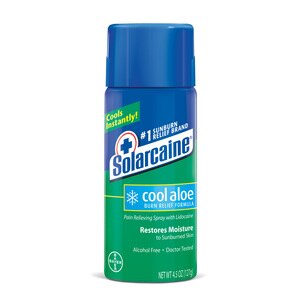 Solarcaine Cool Aloe Burn Relief Formula Pain Relieving Spray with Lidocaine, 4.5 OZ
Solarcaine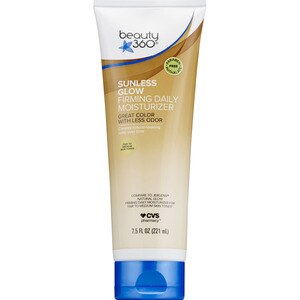 Beauty 360 Sunless Glow Firming Daily Moisturizer 7.5 OZ
Beauty 360
CVS Health Burn Relief Gel with Lidocaine HCI 0.5%, Aloe Vera, 8 OZ
CVS Health
Free shipping with $35+ orders
Limit 4 per order
CVS Health Aftersun Moisturizing Lotion Value Size, 20 OZ
CVS Health
Limit 6 per order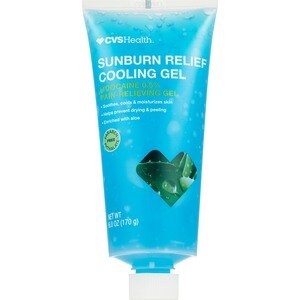 CVS Health Aftersun Aloe Vera Cooling Gel, 6 OZ
CVS Health
Limit 6 per order
CVS Health Value Size Aftersun Aloe Vera Moisturizing Gel
CVS Health
Limit 2 per order
SunBurnt Advanced After-Sun Gel, 6 OZ
SunBurnt
CVS Health After Sun Instant Hydrating Spray, 4 OZ
CVS Health
CVS Health Aftersun Aloe Vera Moisturizing Gel, 6 OZ
CVS Health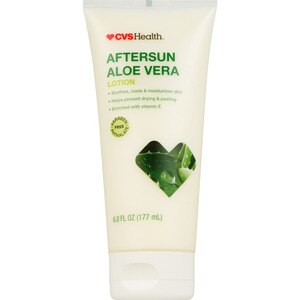 CVS Health Aftersun Aloe Vera Moisturizing Lotion, 6 OZ
CVS Health
CVS Health After Sun Hydrating Recovery Facial Moisturizer, 2.5 OZ
CVS Health
Prices may vary from online to in store.
After Sun Care
A day in the sun can leave behind more than just lasting fond memories of fun with friends and family. The harsh effects of the sun's ultraviolet energy can take a toll on your skin. Fortunately, you can take steps to address the after effects of sun exposure with the right skin care products. For the best after-sun hydrating skin care, aloe barbadensis is highly recommended for its cooling, and moisutrizing properties that make the skin feel like new! Shop here today!CVS stocks a diverse assortment of after sun care solutions with options to suit every need. You can check out all of the products to find out what's available to purchase online or at your local store.
Effects of Sun Exposure
The sun emits radiation in the form of ultraviolet energy or UV. Prolonged exposure to UV can cause an inflammatory response in your skin. Areas that have been exposed to the sun may become red, swollen, and painful. Gradually, the redness fades, and the skin may begin to peel in the affected area. This response to sun exposure is commonly referred to as sunburn. Even when sunburn does not occur, sun exposure can leave skin dry and itchy. After sun care products are formulated to address sunburn and dryness due to UV exposure.
Best Sunburn Treatment
One of the best treatments for a sunburn is to keep your skin cool and moisturized. Avoid applying soap to your skin after a sunburn, as this can make your skin drier and cause irritation. Apply a high-quality moisturizer to your irritated skin, preferably one that contains soy or aloe vera. These two ingredients are highly recommended by dermatologists and will soothe dry skin as it promotes healing. If your skin feels itchy, gently apply hydrocortisone cream to the affected area. Stay out of the sun until your skin has healed completely, and never go outside without applying sunscreen to protect you from further issues and more sunburn later.
After Sun Skin Care
Even if you don't have sunburn, it's important to practice some after sun skin care. Make sure that you fully moisturize your skin using a quality lotion or cream. The sun depletes the skin's natural moisture, so adding it back is one of the best ways to prevent premature aging and to keep your skin healthy and supple. Use an after sun gel that replenishes moisture while reducing redness and irritation. Ideally, it's best to take care of your skin before you go into the sun by applying sunscreen. This will help you avoid the irritation, pain, and dryness that comes with sun exposure. Take care of your skin by applying a good moisturizer after you shower and after every time you spend time outside.
After Sun Cream With Aloe
Aloe vera is commonly used for after sun care. An extract from a succulent, aloe vera has been shown to have anti-inflammatory properties. When applied to sunburned skin, aloe vera can ease pain, swelling, and redness. You can choose from a wide variety of aloe vera products. Gels are a popular option as they have a pleasant cooling effect and are easy to apply. Aloe vera creams and sprays are also available. Some after sun care moisturizers are enriched with aloe vera, treating you to the benefits of the herbal extract while also replenishing lost moisture.
How To Soothe A Sunburn
When the pain of sunburn interferes with your sleep or your daily activities, after sun care products with topical anesthetic can temporarily ease the discomfort. Topical anesthetics block nerve signals in the areas where they are applied, numbing the skin to soothe pain. Lidocaine is a commonly used topical anesthetic in after sun care products. Your health care provider can help you determine which products are best for your after sun care needs.
Sun Safety
Over time, repeated sun exposure can increase your risk of developing certain types of skin cancer and premature signs of aging. That's why experts recommend that you protect your skin by using sunscreen. Applying sunscreen as directed can reduce your risk of the long-term consequences of sun exposure and make you less likely to develop painful sunburn. CVS stocks a huge selection of sunscreen products online and in stores.
Related Products
Sensitive Skin, Sun & Tanning, Skin Care Tools, Anti-Aging, Creams & Moisturizers, Trial & Travel Size Facial Skin Care