Showing 1-6 of
6 products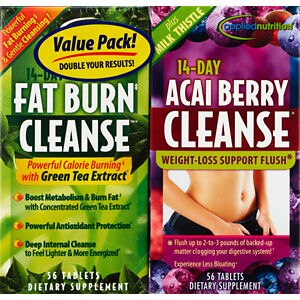 Applied Nutrition 14-Day Acai Berry Cleanse & 14-Day Fat Burn Cleanse
Applied Nutrition
Limit 4 per order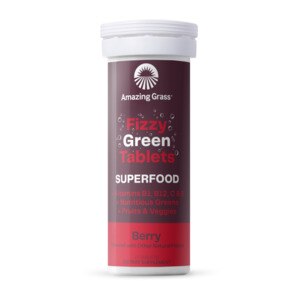 Free shipping with $35+ orders
Amazing Grass Green Superfood Antioxidant Powder, Sweet Berry 7.4 OZ
Amazing Grass
Prices may vary from online to in store.
Acai Berry
Acai berry is considered a superfood, which is something that offers incredible nutritional value in comparison to how many calories it contains. These unique berries have become extremely popular in recent years and can be found in anything from delicious foods and beverages to beauty products. The acai berry has incredible antioxidant properties and other excellent health benefits which makes it a wise choice to add to your dietary or beauty routine.
What Is Acai Berry?
The acai berry is a fruit that is dark purple in color and looks very similar to a grape. These berries are found in the Amazon rain forests where they grow in large clusters at the top of palm trees. Each berry has around 10-percent fruit and pulp, and the center contains a large seed. The seed offers no benefits but the fruit and pulp contain plenty of beneficial nutrients and antioxidants. It can be difficult to obtain acai berries since their trees have no branches, and every cluster must be cut down manually.
For years, it's been said that acai berry provides an energy boost, making it a popular choice among athletes. It is often used as an ingredient in smoothies or desserts. The taste of acai berries can be described as a fruity flavor, similar to red wine with a touch of chocolate. Each berry is chock full of amino acids, fiber, essential fatty acids, antioxidants, and various vitamins and minerals.
Acai Berry Benefits
The most well-known benefit of acai berry is its extremely high amount of antioxidants. This helps to prevent the formation of free radicals which can damage the cells within the body. Free radicals promote disease and aging, so acai berry is a popular way to help combat those two issues. A diet rich in antioxidants can also combat heart disease and promote better heart health. Some other benefits of acai berry include:
Fiber: Acai berry is high in fiber, which can help to aid in digestion and relieve constipation. Diets high in fiber also help to support healthier circulation systems.
Fatty acids: Acai has a high amount of essential fatty acids that are similar to olive oil. With regular consumption, essential fatty acids can support heart health a healthy nervous system.
Amino acids: Many people consume acai berry thanks to its high concentration of amino acids that help with muscle performance, endurance, and strength.
Nutrients: Acai berries have a high concentration of vitamin C, A, B1, E, B2, and B3 as well as calcium, zinc, and magnesium.
With so many health benefits, it's no wonder that this superfood has become such a popular part of the modern diet.
Related Searches
acai juice
,
cranberry gummies
,
elderberry
,
elderberry for kids
,
elderberry syrup
,
ginseng supplements