Showing 1-20 of
21 products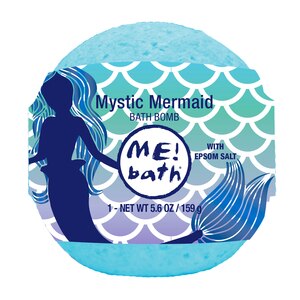 Free shipping with $35+ orders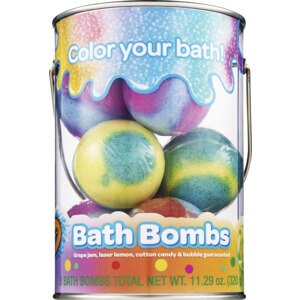 Crayola
Buy 1, Get 1 50% Off - Add 2 or more to qualify!
Free shipping with $35+ orders
Sky Organics CBD Lavender Serenity Bath Bomb, 7 OZ - State Restrictions Apply
Sky Organics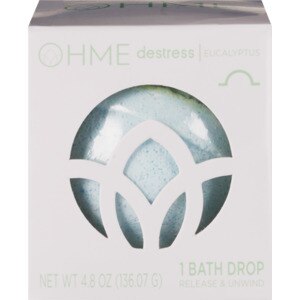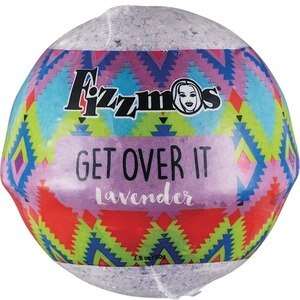 Fizzmos Get Over It Lavender Bath Bomb
Fizzmos
Free shipping with $35+ orders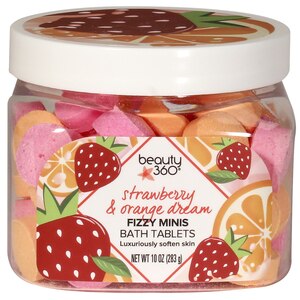 Beauty 360 Strawberry & Orange Dream Fizzy Minis Bath Tablets
Beauty 360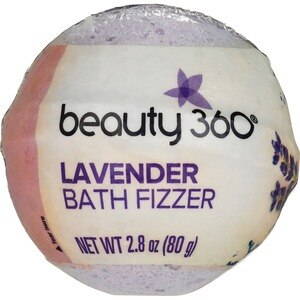 Beauty 360 Bath Fizzer, Small (scents may vary)
Beauty 360
Limit 6 per order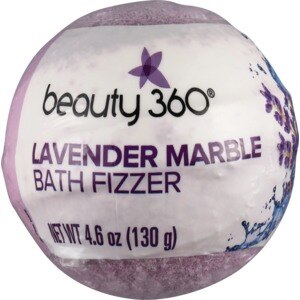 Beauty 360 Bath Fizzer, Large (scents my vary)
Beauty 360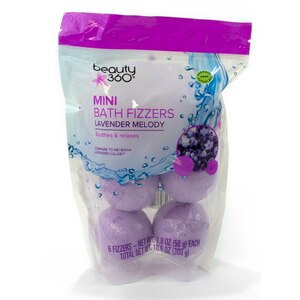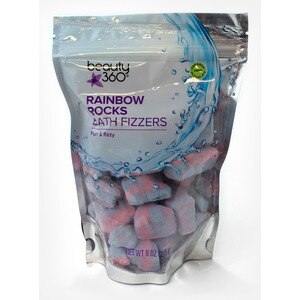 Free shipping with $35+ orders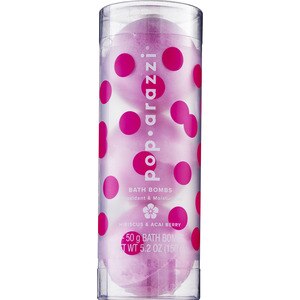 Pop-arazzi Orange Blossom & Vitamin C Bath Bomb, 5.2 OZ
Pop-Arazzi
CVS Health Shower Lavender Scented Effervescent Vapor Tablets, 3 CT
CVS Health
Prices may vary from online to in store.
Cheap Bath Bombs
Bath bombs are a spherical-shaped mixture that gives off oil and fragrance when mixed with water. They produce lots of bubbles as they dissolve in the water. Here at CVS Pharmacy®, you can find a wide range of cheap bath bombs to choose from.
Bath bombs don't need to cost you a fortune. There are cheap bath bombs out there that offer excellent quality. Whether you want to relax after a long day or before you start a busy week, you can always have a great experience with a luxurious bath by adding bath bombs to your tub. Here are some of the benefits of using bath bombs:
• They are great for the skin. Bath bombs also act as softeners that moisturize your skin. No matter the skin type, the natural ingredients of bath bombs will leave your skin soft, supple, clean, and silky.
• They can be 100% natural and vegan-friendly. Many bath bombs are free of animal products and use all-natural ingredients. They don't rely on chemical processes that can irritate the skin. This means they have protective and softening properties.
• They have healing properties. Bath bombs contain citric acid and sodium bicarbonate, which create the fizzing sensation. Aside from that, these two ingredients clean, repair, and deodorize the skin while strengthening the blood vessels.
• They have aromatherapy benefits. The scent will linger and stay on your skin all day. When you take a bath in the morning, bath bombs wake up your tired skin, and the energizing scent helps you face the day's challenges. If you take a bath in the evening, the relaxing scent calms you and promotes sleep.
Best Cheap Bath Bombs
Sinking into a tub for a relaxing soak is one of the best feelings ever, and there are so many cheap bath bombs that can take your bath time to the next level. Here are some tips for when you are looking for the best cheap soaks of your life:
• Choose a bath bomb with relaxing oils such as peppermint and cedarwood and popping candy for coloring the water to make the ultimate bath experience.
• If you want to relieve stress, pick bath bombs with Epsom salt to help you relax.
• If you have sensitive skin, you can try bath bombs with oils such as jojoba oil, clary sage, and grapeseed oil to help you calm the skin and make it hydrated and silky.
• A bath bomb with oatmeal and honey, which are eczema relievers, is also available if you suffer from eczema.
Here at CVS Pharmacy®, you always shop our wide selection of cheap bath bombs from your favorite brands.