Showing 1-4 of
4 products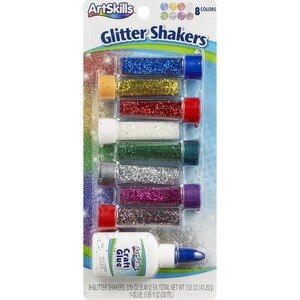 Art Skills Glitter Shakers 8 Flip Top Shakers
Art Skills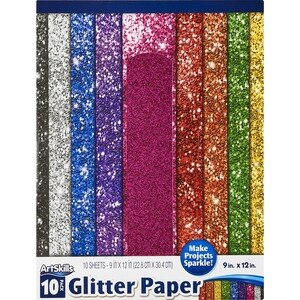 ArtSkills! Glitter Premium Paper, Multi Color Pack
Art Skills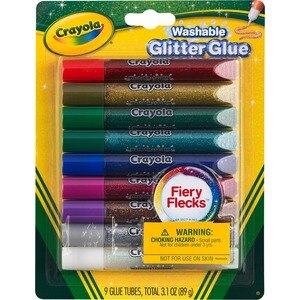 Crayola Glitter Glue Assorted Bold Colors
Crayola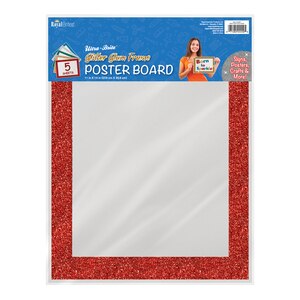 Ultra Brite Glitter Glam Poster Board, 11"x14", Assorted Colors
Ultra Brite
Prices may vary from online to in store.
How is craft glitter made?
Glitter is popular with crafters of all ages. Although the shiny specks we still use today were first introduced in the mid-1930s, even our ancient ancestors had an appreciation for the way flecks of natural mica would shimmer and shine.
Manufacturers make most craft glitter with a combination of plastic and aluminum. Some companies make glitter from metal and glass. Plastic and aluminum glitter is first pressed into sheets. Once pressed, the sheets are cut into tiny particles that add sparkle and shine to art projects, party decorations, and holiday ornaments. With a bit of imagination, the options are endless. At CVS, you'll find an assortment of craft glitter [https://www.cvs.com/shop/content/craft-glitter] kits, bold glitter markers, assorted colors of glitter paper, poster board, letter stickers, and more.
How do I use Crayola® glitter glue?
Glitter glue is popular with crafters who find the look of glitter appealing but want a bit more control over the process. You can use Crayola® Washable Glitter Glue as an adhesive or to add sparkle to your arts and craft projects. Before using Crayola® glitter glue for the first time, unscrew the nozzle and remove the inner cover from the tube.
Although Crayola® glitter glue is washable and easily removed from your skin, some colors can stain. The company advises glitter glue users to keep the product away from wood, painted walls, vinyl, and carpeting. If the glue gets on your clothing, wash promptly in hot water. The product is not intended for use on your skin.
What does ArtSkills® include with its poster kit?
ArtSkills® is a family-owned company that makes poster-making easy. In the Artskills® 274-piece set, you'll have everything you need to make a great poster. The kit includes a foam brush, paint, glue, 3 glitter shakers, and dual-tip markers. You also get adhesive letters, stickers, stencils, and enough border to frame a 22" X 28" poster. All you'll need to supply is the poster board.
Will Elmers® glitter glue wash out of fabric?
Elmer's® Classic Washable Glitter Glue is non-toxic and safe for children. The craft glue is ideal for paper and cloth and easy to wash off your skin. If you get the glue on fabric you did not intend to decorate with glitter, use a damp cloth to remove the adhesive before it dries. To clean clothing after the glue dries, presoak the fabric in cold water for 10 minutes, then follow the washing instructions provided by the clothing manufacturer.
Related Searches
kids paint, wide ruled paper, notebook paper, paper crafts, printer paper, art kits