Showing 1-4 of
4 products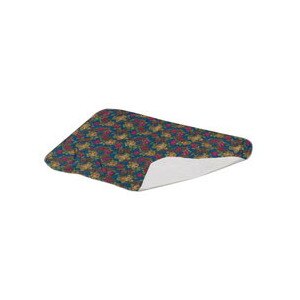 DMI Seat Protector Chair and Furniture Protector Pad, Tapestry, 28" x 36"
DMI
Free shipping with $35+ orders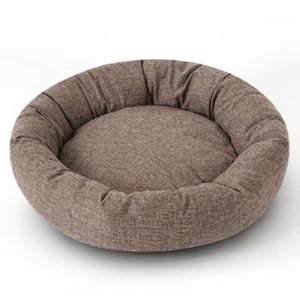 Pet Central Ramie Plush Pet Bed, 19x19x7
Pet Central
Buy 1, Get 1 50% Off - Add 2 or more to qualify!
Pet Central Faux Suede Bucket Pet Bed, Assorted Shapes & Colors
Pet Central
Buy 1, Get 1 50% Off - Add 2 or more to qualify!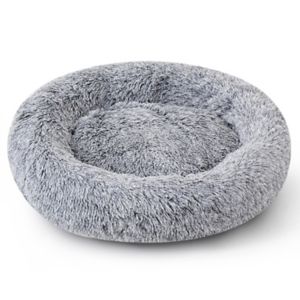 Pet Central Oval Pet Bed, 21" x 25"
Total Home by CVS
Buy 1, Get 1 50% Off - Add 2 or more to qualify!
Prices may vary from online to in store.
Dog Beds
Can you imagine sleeping without a bed? It turns out you're not the only one in your home who needs a bed. Just like food and water, this is one of the most important things you can give your dog. This primary need offers not only comfort but also tons of benefits, especially in the satisfaction of your furry best friend. At CVS, we have various dog beds that are perfect for your dog, whatever size they may be. If your dog sleeps on the floor or a rug, maybe it's time to find a bed for them to sleep on. Having a cozy bed is even more important if you have an older dog. This place dogs call their home will keep them comfortable, especially if they want to relax or take a nap.
Best Dog Beds
The best dog beds are not the softest, the plushest, or the most colorful. You may be surprised to find out that dogs do not require soft beds. Instead, what they need is a firm surface to rest on. But how important are the best dog beds for your canine?
When your dog has a bed to call their own, it can help prevent behavioral issues. It may seem cute to have your dog sleeping beside you, but chances are, they will take over your entire bed soon, And then you may have trouble ordering them to come down, especially if they have grown accustomed to it.The best dog bed also helps your dog's health. Sleeping on uneven and hard surfaces is not only uncomfortable, but it can also lead to low sleep quality. This can make your dog very irritable. If you have an overweight or senior dog, their physique and weak joints can cause them to feel pain if they sleep on a cold and hard surface like your floor.
How to Wash Dog Beds
It is recommended to wash your dog's bed every two weeks. You can start by vacuuming your dog bed to remove any debris and hair. If it's too large to fit in a washing machine, you can wash it in your bathtub with unscented detergent and fabric softener to ensure your dog won't have any allergic reaction to it. You should air dry your dog's bed or dry it on low heat to prevent shrinking. Never use a dryer sheet since your dog may chew on it. CVS boasts a wide range of dog beds to ensure you give your best buddy the best care possible.
Related Searches
canned dog food, dog collars, dog flea treatment, dog shampoo, natural dog food, peanut butter dog treats