Showing 1-18 of
18 products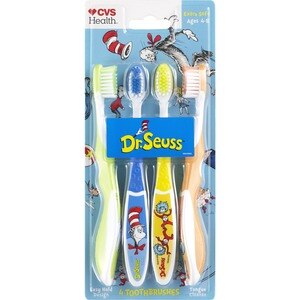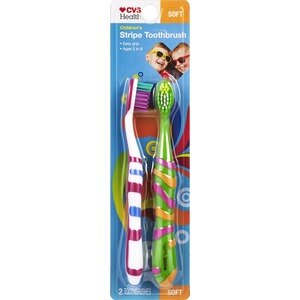 CVS Health Kids Designer Stripe Easy Grip Toothbrush Ages 3-8, Soft
CVS Health
Limit 3 per order
GUM Crayola Twistables Kid's Toothbrush, 3+, 1ct
GUM
Free shipping with $35+ orders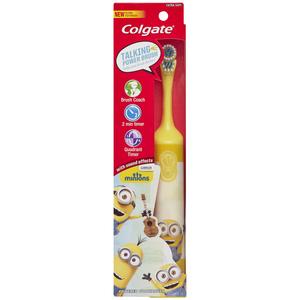 Colgate Kids Minions Talking Battery Powered Toothbrush
Colgate
Limit 3 per order
CVS Health Dr Seuss Kids Tootbrush, Soft, 2 Count
CVS Health
Buy 1, Get 1 50% Off - Add 2 or more to qualify!
Limit 3 per order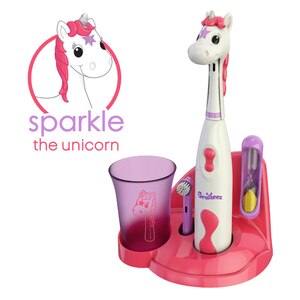 Free shipping with $35+ orders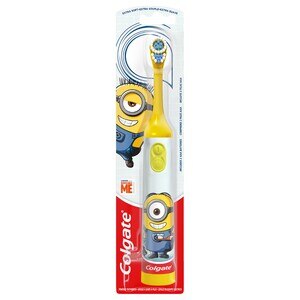 Colgate Kids Battery Powered Toothbrush, Minions
Colgate
Limit 3 per order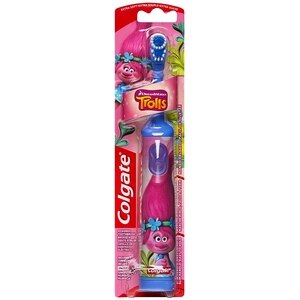 Colgate Kids Battery Powered Toothbrush, Trolls
Colgate
Limit 3 per order
Colgate Kids Extra Soft Toothbrush with Suction Cup, 2 CT - Minions
Colgate
Prices may vary from online to in store.
Once your little one has grown their baby teeth in, it's time to start teaching them good brushing habits. Using a kids toothbrush is a great way to teach them about good oral hygiene. Since these toothbrushes come in a variety of fun colors and designs, they'll have fun picking out their favorites. Here are a few helpful tips that will ensure you and your child develop excellent dental hygiene habits that will last a lifetime.
Choosing a Kids Toothbrush
Before you select a toothbrush, make sure it has soft bristles that are specially designed for children's teeth. Let your child pick out his or her favorite design. This will encourage them to brush and make the experience more fun. Once you've chosen a toothbrush, make sure they can hold it easily in their hand. If the handle is too slender, you can put the toothbrush inside a tennis ball which will make it easier to hold. You can also strap the toothbrush to their hand using a thick rubber band, hair tie, or even Velcro. Keep an eye out for kids toothbrushes that are made with a wider handle designed for little hands.
Toothbrushes For Kids
It's important that you teach your child about the importance of brushing their teeth. And while it's not always easy, you can make the process fun so that it transforms into a ritual they will actually enjoy. Start out by playing music or making brushing their teeth a fun game. Reward your child with praise every time they brush, and you can even give them a small token every week if they reach their toothbrushing goals. Use a timer when they brush to ensure that they are brushing for a long enough period. Always watch young children and make sure they don't accidentally swallow the toothpaste.
Kids Toothbrushing Tips
It's important to remember to be patient as you teach your child about good toothbrushing habits. Hold their hand with your hand as they brush, showing them the proper motions until they can do it themselves. Make sure you use a quality toothpaste that is geared toward kids in a flavor they will love. Show your children how to spit over the sink, and give them a cup of water they can swish in their mouth when they're done. Make sure your child can reach the sink and use a step stool if needed. Most of all, be supportive and have fun so that your child will build good brushing habits that last.
Related Searches