Showing 1-10 of
10 products
Ultra Chewy Double Treat Bone for Dogs, Peanut Butter Flavor, 2 CT
Ultra Chewy
Free shipping with $35+ orders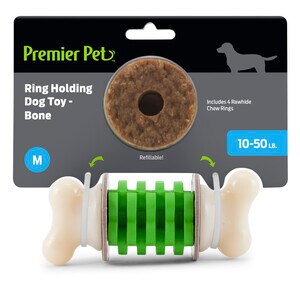 Premier Pet Ring Holding Dog Toy Bone, Medium, 10-50 lb Dog
Premier Pet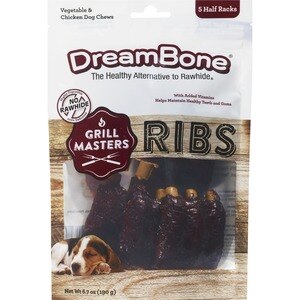 DreamBone Grilll Masters Ribs, Vegetable & Chicken Dog Chews, 6.7 OZ
DreamBone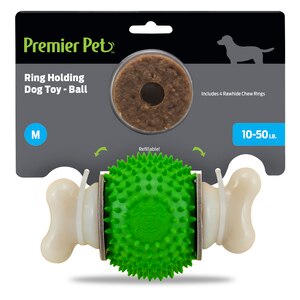 Premier Pet Ring Holding Dog Toy Ball, Medium, 10-50 lb Dog
Premier Pet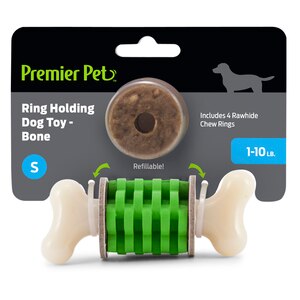 Premier Pet Ring Holding Dog Toy Bone, Small, 1-10 lb Dog
Premier Pet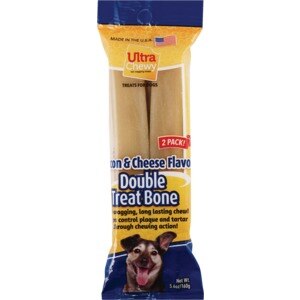 Free shipping with $35+ orders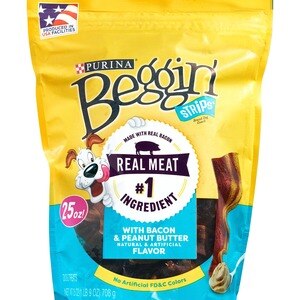 Purina Beggin' Collisions Bacon & Peanut Butter Flavors Dog Snacks
Purina
Prices may vary from online to in store.
Nutrition facts for peanut butter dog treats
There is something so satisfying as seeing your pup lick their chops over and over again when thoroughly enjoying peanut butter. Dog treats made from the delicious paste are a fan favorite with canines, and are both a great reward while they can also be nutritious. CVS understands your dog's desire for that irresistible peanut butter flavor, and carries an array of choices for you to choose from for your best friend. Peanut butter dog treats can be chosen based on your dog's dental health, age, and digestion. Chewy bones can assist with plaque build-up, while pill-pockets can help your aging canine or fresh-from-surgery friend swallow their necessary medication while still offering their favorite flavoring. If you are concerned for your pup's weight or caloric intake, take comfort in knowing that some of CVS' peanut butter chewy dog bones contain only 241 calories per bone, and small crunchy dog treats of the same flavor offer only about 6 calories per tasty bite. As peanut butter is so high in protein, much of the peanut butter treats on offer at CVS are a great surprise for your pup that is also good for their teeth and energy levels.
Can cats eat peanut butter dog treats?
While peanut butter can be a fan favorite for your canine companion, it is not usually recommended for your feline friends. The American Society for the Prevention of Cruelty to Animals (ASPCA) notes that because peanut butter can often be high in artificial sweeteners, sodium and oil, it is not recommended to share with your kitty beyond the odd minor lick.
Related Searches
canned dog food dog beds dog collars dog flea treatment dog shampoo natural dog food