Best Razor For Sensitive Skin
Showing 1-20 of
81 products
Gillette Venus Simply 3 Sensitive Women's Disposable Razors - 4 Pack
Gillette Venus
Limit 6 per order
Skintimate Sensitive Skin 4-Blade Disposable Razors, 4 CT
Skintimate
Free shipping with $35+ orders
Limit 6 per order
Gillette Venus Extra Smooth Sensitive Women's Blade - 4 Refills
Gillette Venus
Limit 6 per order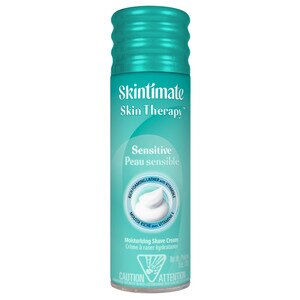 Skintimate Skin Therapy Sensitive Skin Shave Cream, 10 OZ
Skintimate
Free shipping with $35+ orders
Skintimate Skin Therapy Sensitive Skin Shave Gel, 7 OZ
Skintimate
Free shipping with $35+ orders
Limit 6 per order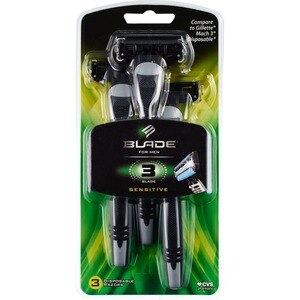 Blade Sensitive Skin 3 Blade Disposable Razors, 3CT
Blade
Skintimate Vanilla Sugar Exfoliating 4-Blade Disposable Razors, 4 CT
Skintimate
Free shipping with $35+ orders
Limit 6 per order
Prices may vary from online to in store.
What is the Best Razor for Sensitive Skin?
If you have sensitive skin, you want to be really careful about the type of razor you use. Choosing the wrong one can result in painful bumps and cuts on your skin. The last thing you want to worry about is ingrown hairs and razor burns. The good news is that there are many razors that were made for sensitive skin like yours.
Here are some we highly recommend:
• The Flamingo Razor
• The Eco Roots Safety Razor
• The Billie Razor Starter Kit
• The Alleyoop All-In-One Razor
You definitely want to find a razor that is made for sensitive skin if that is a concern you have. You're looking for sharp blades and more than one blade is preferable so you don't have to go over your skin several times to get the close shave you want.
Are Safety Razors Better for Sensitive Skin?
Using a safety razor has a lot of benefits. Not only are these razors considered to be the best for people with sensitive skin, but they are also made to last a long time.
Here are a few details to look for:
• Stainless steel is a great choice because it lasts longer than other metals do.
• An angled head, which is designed to cut through the hair at a clean angle. This can prevent ingrown hairs.
• A weighted razor, so that no additional weight is necessary for you to get a close shave.
• A longer handle for those harder to reach places.
What is the Best Women's Razor for Sensitive Skin?
If you're a woman in search of the best razor for your sensitive skin, you're in luck. You're also not alone. A lot of women have sensitive skin, which means that if you've been using a man's razor, you're probably experiencing some problems like nicks and ingrown hairs.
These razors might be a great choice for you:
• The Gillette Venus Extra Smooth Sensitive Women's Razor.
• The Schick Hydro Silk Sensitive Skin Razor for Women.
• The Solimo 5-Blade Razor for Women.
• The Schick Intuition Sensitive Care Razor for Women.
• The Panasonic Electric Shaver for Women.
It's also important to remember that your skin should be properly prepped before shaving. Make sure that you exfoliate and do not dry shave. Make sure the area you intend to shave is cleaned well before starting.