Spermicide is a kind of birth control that helps to prevent the sperm from reaching the egg or kills the sperm. Spermicidal lube is a product that may help to prevent fertilization during intercourse. While this is not proven to be effective, it is an option. This product is more effective when used with condoms.
Showing 1-1 of
1 products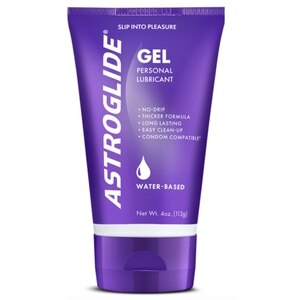 Prices may vary from online to in store.
What is spermicidal lube?
Spermicidal lubricant, or lube, is a contraceptive device that prevents sperm from entering the uterus. The lube immobilizes sperm or kills it to prevent pregnancy from vaginal intercourse.
How to use spermicidal lube
Spermicidal lube is inserted into the vagina to prevent pregnancy. To use it, please:
1. Check the expiration date and ensure it is still usable.
2. Read the instructions carefully to understand any nuances of use of the specific product you're using.
3. Then, relax and position yourself comfortably, whether that means standing with a foot on a chair, lying down, or squatting.
4. Gently insert the cream, film, suppository or gel into your vagina, using your fingers or the provided applicator.
How effective is spermicidal lube?
Spermicidal lubricant, like all birth control methods, is most effective when used correctly. When it is used during vaginal intercourse, spermicidal lube is 72% effective at preventing pregnancies. This means that 18 out 100 people using spermicides each year will become pregnant.
Related Searches
warming lube, dildos, condoms deals, bullet vibrators, remote control vibrators, edible lube