Showing 1-5 of
5 products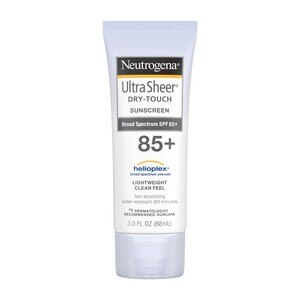 Neutrogena Ultra Sheer Dry-Touch Sunscreen Lotion, 3 OZ
Neutrogena
CVS Sport Clear Broad Spectrum Sunscreen Spray
CVS Health
CarePass
™
price
$7.03 – $7.43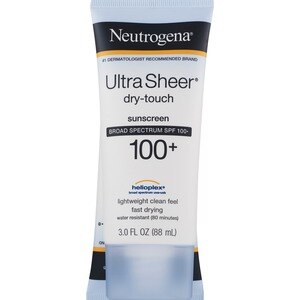 Neutrogena Ultra Sheer Dry-Touch Water Resistant Sunscreen, 3 OZ, Pack of 2
Neutrogena
Neutrogena Clear Face Liquid Lotion Sunscreen, 3 OZ
Neutrogena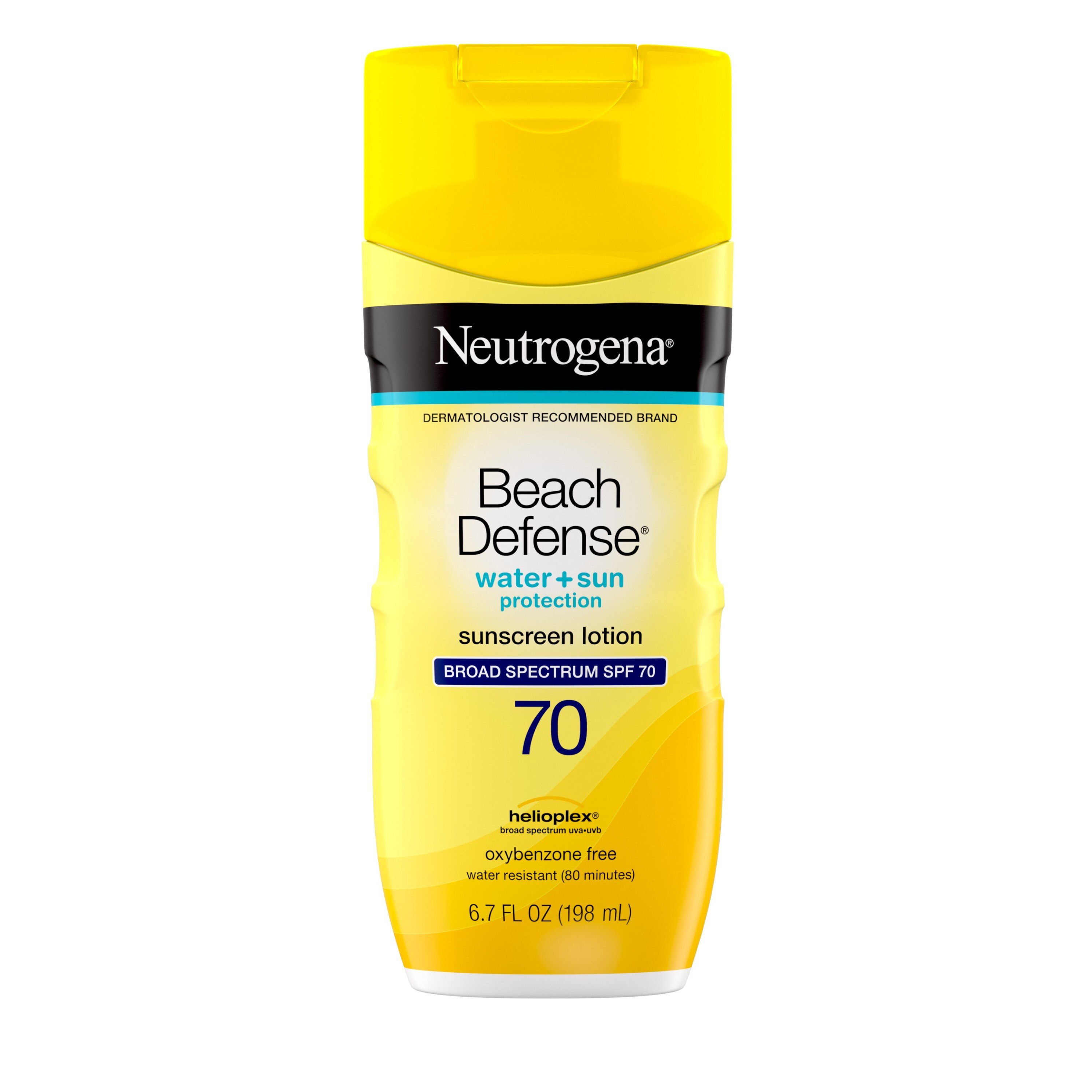 Neutrogena Beach Defense Sunscreen Lotion, 6.7 OZ
Neutrogena
Free shipping with $35+ orders
Prices may vary from online to in store.
When it comes to protecting your skin from the harmful UV rays of the sun, sunscreen is one of the best lines of defense. From sunny days on the beach to a family vacation or a fishing trip, it's important to apply sunscreen any time you plan to spend some time outside. Even if you don't sunburn easily, you should always apply some form of sunscreen to stay safe. Waterproof sunscreen is an excellent choice for swimmers or anyone who plans to be in the water for an extended period of time.
Applying Waterproof Sunscreen
Whenever you head outside, you should apply sunscreen about 30 minutes before sun exposure. This will allow the ingredients to fully absorb into your skin. You should reapply the waterproof sunscreen at least every two hours. Always apply your waterproof sunscreen before and immediately after swimming and after you towel off or sweat. With proper reapplication, you can stay protected throughout the day. Children are especially prone to sunburn, so make sure you apply it thoroughly to young children and then reapply as needed.
Best Waterproof Sunscreen For You
Sunscreen is available in many forms, and the type you need really depends on how long you plan to stay in the sun. Whichever type you choose, it should be broad-spectrum, which means it protects your skin against both the UVA and UVB rays that the sun produces. Some cosmetic products also include sunscreen, typically around SPF 15. This can include foundation makeup and after-shave lotions. You should not count on this form of sunscreen to keep you safe if you plan to be outside for extended periods of time. For outdoor activities, choose something stronger that comes in a body lotion format.
Waterproof sunscreen is designed to be stronger and hold together better on your skin than standard sunscreen. Whether you're swimming or playing outdoor sports, it works especially well to stay put whenever your skin gets wet. Use it for boating activities, water skiing, and any situation where you plan to be near water. This format works well for outside use, but it should still be applied at least every two hours and does not go well with makeup since waterproof sunscreen is a bit sticker than standard sunscreens.
Check the ingredients on your sunscreen to ensure that they contain things like zinc oxide, which helps with the UVA spectrum. You can supplement your sunscreen by wearing a wide-brimmed hat, sunglasses, and protective clothing whenever possible.
Related Searches
sports sunscreen,  la roche posay sunscreen,  alba botanica sunscreen,  unscented sunscreen