How to get it
Pickup not available
Change store
Showing 1-8 of
8 products
Humidifiers, Purifiers & Vaporizers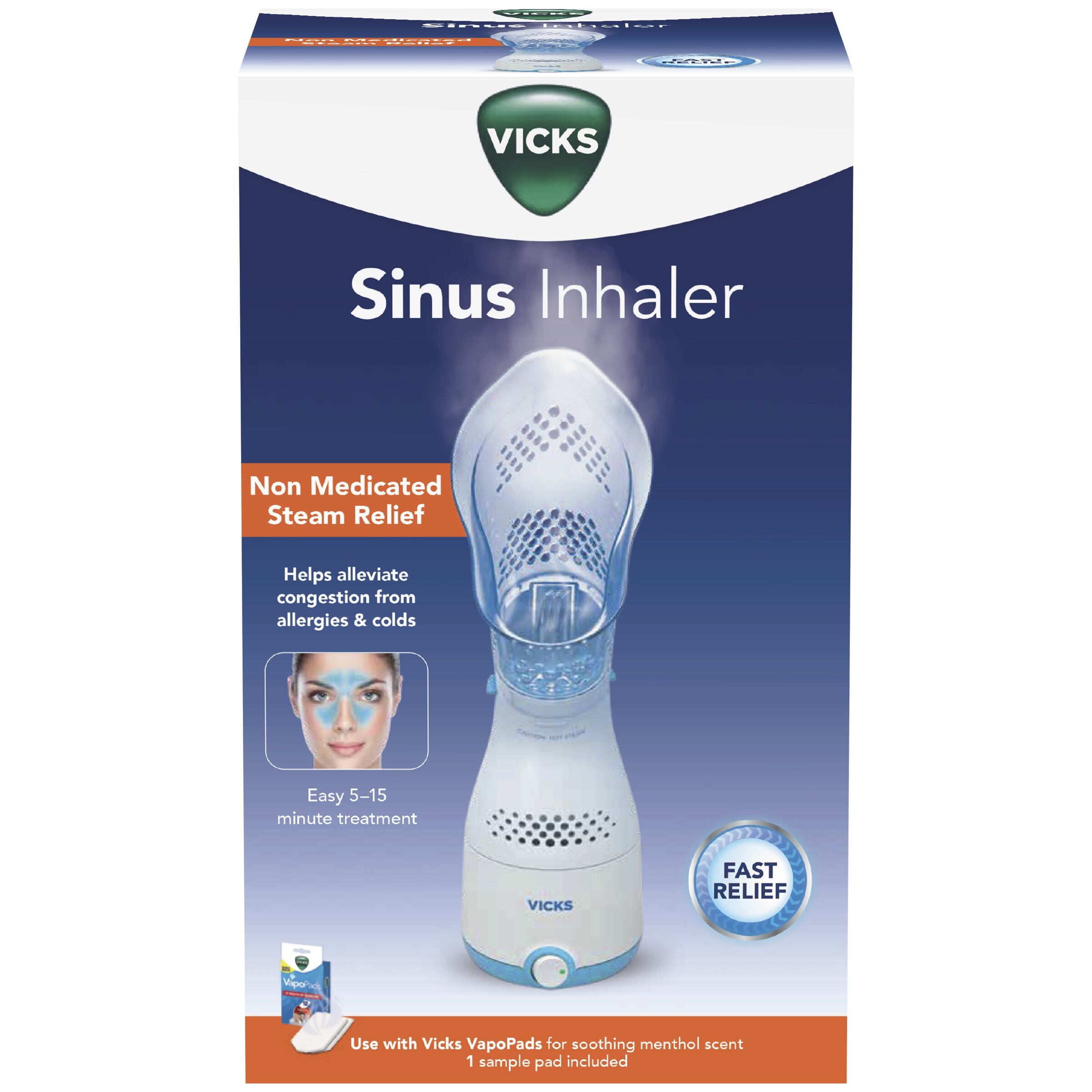 Vicks Personal Steam Inhaler
Vicks
Prices may vary from online to in store.
Vicks Humidifiers
Boasting decades of cough, cold, and allergy relief via Vicks steam inhalers, cool mist humidifiers, and waterless vaporizers, Vicks is the trusted brand behind better breathing. While the Vicks Sinus Steam Inhaler provides targeted, symptomatic relief from congestion with an innovative ergonomic design, the Vicks Ultrasonic Cool Mist Humidifier can reinvigorate a room by returning essential moisture to dry air. The Vicks Advanced Soothing Vapors Waterless Vaporizer provides eucalyptus-fueled relief through scented replaceable pads for a small-sized solution to nighttime cold symptoms. Each of the various Vicks humidifiers delivers help welcome relief from aggravating coughs, colds, and troublesome breathing, allowing easier inhalations through different applications.  
Vicks Ultrasonic Humidifiers
Producing an ultra-fine, visible mist, Vicks Ultrasonic Humidifiers work to return essential humidity to the air and eliminate dry coughs and breathing discomfort. With an adjustable output for customized control, Vicks Ultrasonic Humidifiers can disperse water droplets into the air for up to 24 hours due to the large water holding tanks. Because Vicks Ultrasonic Humidifiers vibrate at such a high frequency they are able to run without being easily detected by the human ear, adding to their ability to aid in a more restful sleeping environment.  
Vicks Steam Vaporizer
Bronchial irritation from colds or allergies can benefit from the use of a Vicks Steam Vaporizer as it works to moisten dry, aggravated breathing passages and provide a temporary respite from overworked sinuses. Nasal and chest congestion can also be alleviated by using the Vicks Steam Vaporizer, especially when it is used in conjunction with the medicated steam from Vicks VapoSteam.