Cough, Cold & Flu
Shop by category
Cough Drops & Sore Throat Relief
Cough, Cold & Flu For Children
Humidifiers, Purifiers & Vaporizers
Lip & Cold Sore Treatment
Showing 1-20 of
191 products
CVS Health Saline Nasal Spray Value Pack
CVS Health
Limit 6 per order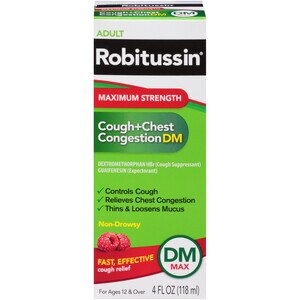 Robitussin Adult Maximum Strength Cough + Chest Congestion DM Max, Non-Drowsy Cough Suppressant & Expectorant, Raspberry Flavor
Robitussin
CVS Health Tussin Non-Drowsy Cough Formula
CVS Health
Limit 4 per order
Xlear Rescue Xylitol and Saline Nasal Spray with Essential Oils
Xlear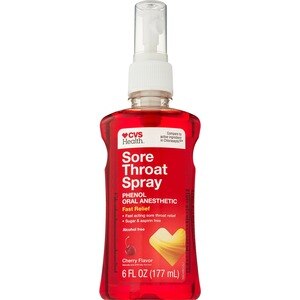 CVS Health Fast Relief Sore Throat Spray
CVS Health
Limit 6 per order
CVS Health Non-Drowsy Daytime & Multi-Symptom Cold & Flu Relief Combo Pack
CVS Health
Limit 3 per order
CVS Health Nighttime Cold & Flu Relief, Pain Reliever, Fever Reducer, Cough Suppressant, Antihistamine, Cherry Flavor, 12 OZ
CVS Health
Limit 3 per order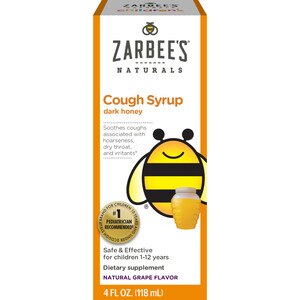 Zarbee's Naturals Children's Cough Syrup with Dark Honey, Grape, 4 Oz.
Zarbee's Naturals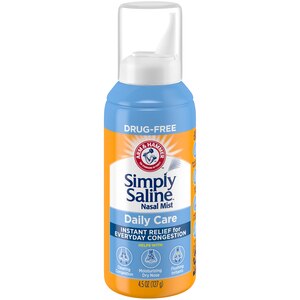 Arm & Hammer Simply Saline Nasal Care Daily Mist 4.5oz - Instant Relief for Every Day Congestion - One 4.5oz Bottle
Arm & Hammer
Free shipping with $35+ orders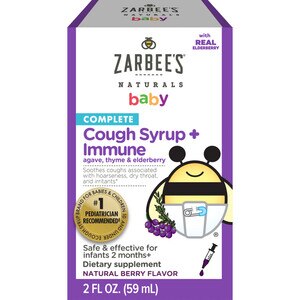 Zarbee's Naturals Complete Baby Cough Syrup + Immune, Agave, Thyme & Elderberry, 2 Oz.
Zarbee's Naturals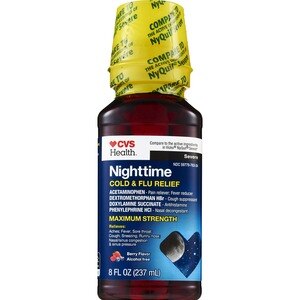 CVS Health Severe Night Time Cold and Flu Relief Maximum Strength Berry Flavor
CVS Health
Limit 3 per order
Prices may vary from online to in store.