Showing 1-20 of
44 products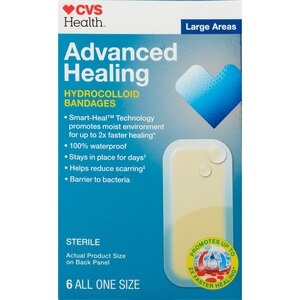 CVS Health Advanced Healing Premium Bandages, Assorted Sizes
CVS Health
CVS Health Flexible Fabric Anti-Bacterial Bandages, One Size
CVS Health
CarePass
™
price
$3.43 – $7.19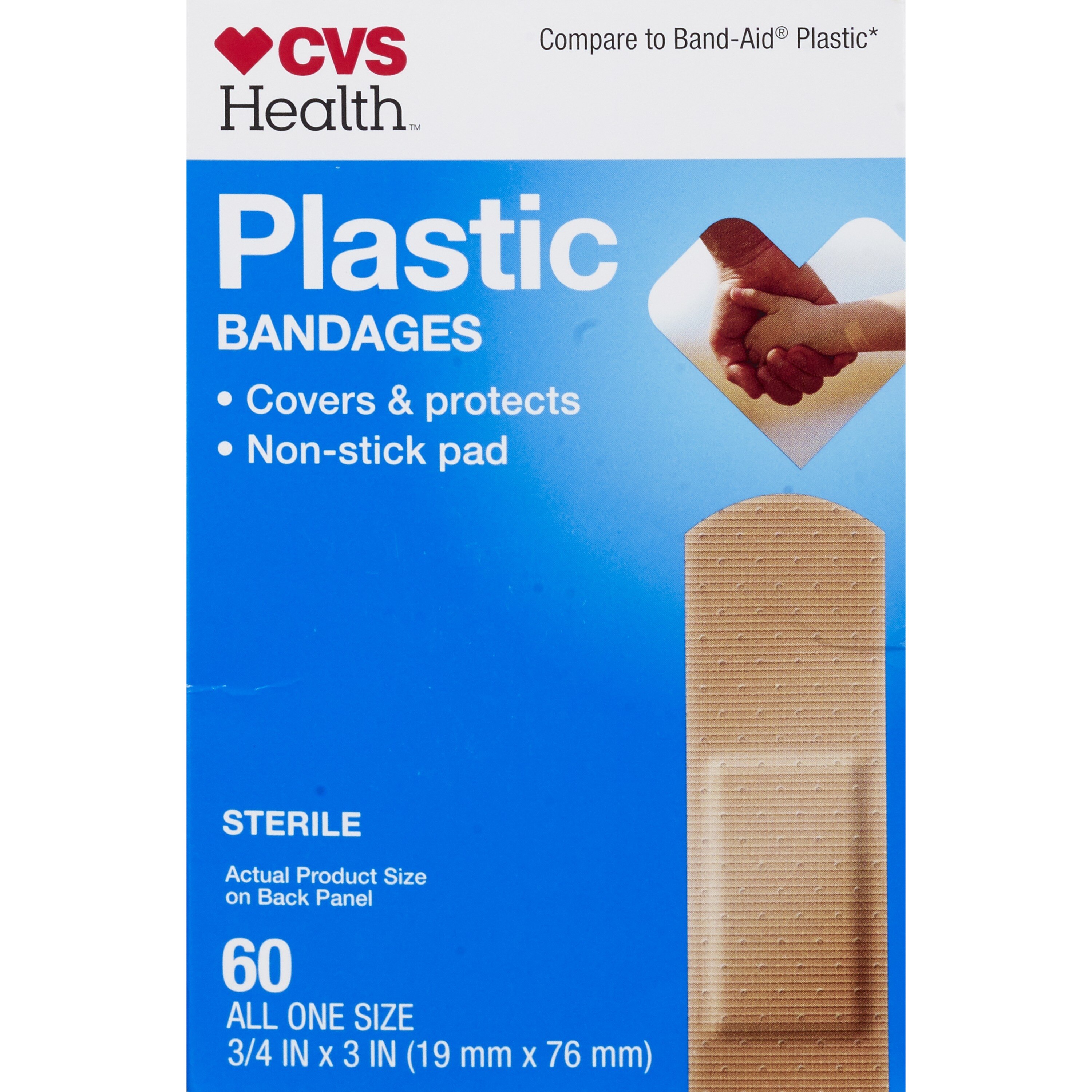 CVS Health Heavy Duty Waterproof Anti-Bacterial Bandages
CVS Health
CVS Health Flexible Fabric Anti-Bacterial Bandages, Assorted Sizes
CVS Health
CarePass
™
price
$3.43 – $7.19
CVS Health Heavy Duty Fabric Anti-Bacterial Bandages
CVS Health
CarePass
™
price
$3.43 – $6.95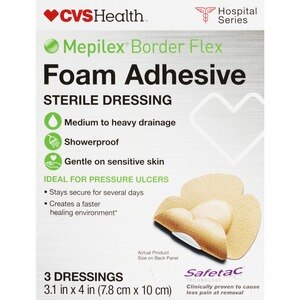 CVS Health Mepilex Border Flex Foam Adhesive Sterile Dressings, 3CT
CVS Health
Limit 6 per order
CVS Health Clear Advanced Healing Hydrocolloid Bandages, XL, 4CT
CVS Health
Limit 6 per order
CVS Health Extreme Sport Assorted Bandages, 50 CT
CVS Health
Limit 6 per order
CVS Health Antibacterial Plastic Bandages Assorted Sizes
CVS Health
Limit 6 per order
CVS Health Waterproof Finger Bandages All One Size, 20CT
CVS Health
CVS Health Advanced Care Waterproof Transparent Dressings, 4 CT
CVS Health
Limit 4 per order
CVS Health Waterproof Transparent Dressings, 10 CT
CVS Health
Limit 6 per order
CVS Health Extreme Sport Fingertip & Knuckle Bandages Assorted, 20CT
CVS Health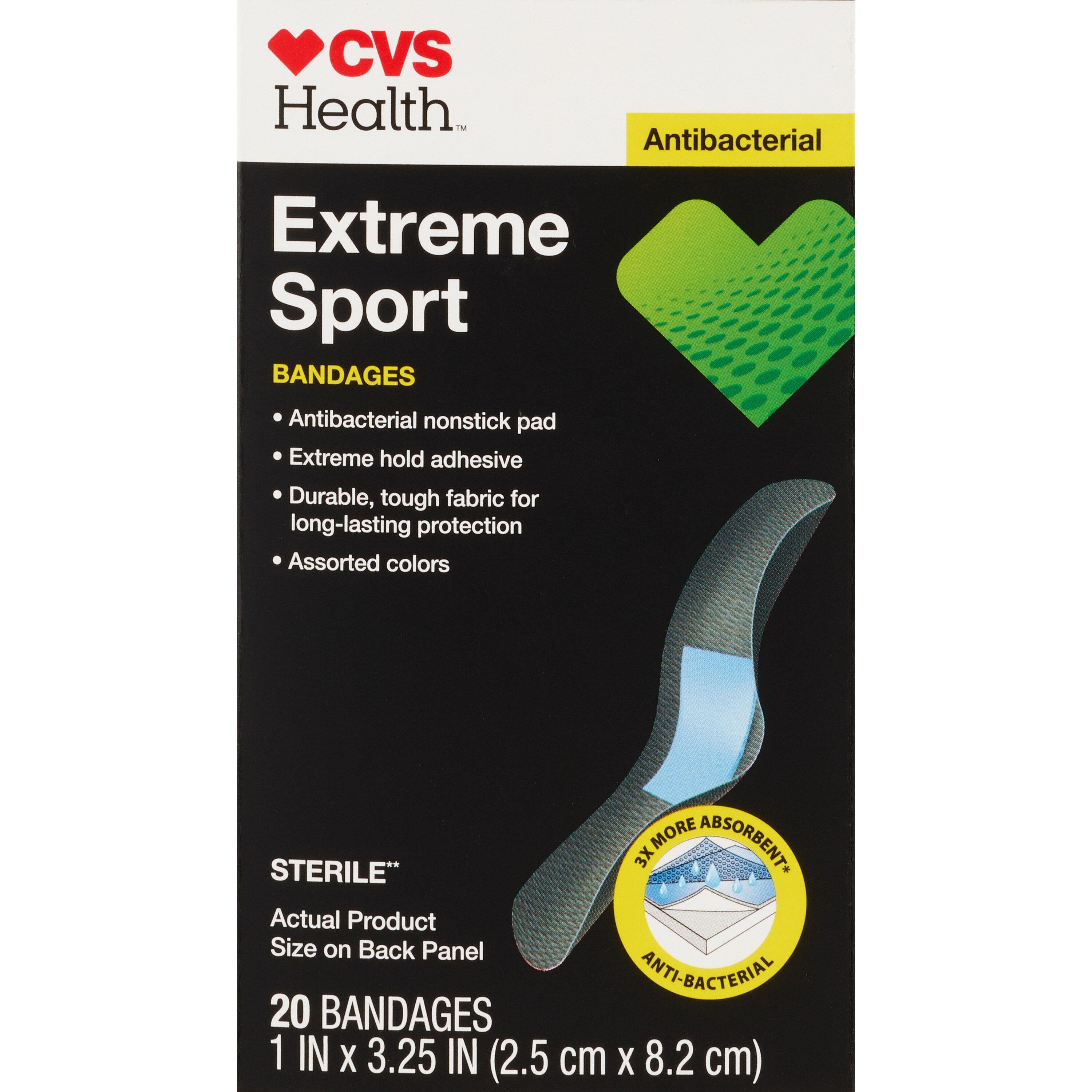 CVS Health Extreme Sport Bandages Assorted, 20CT
CVS Health
Prices may vary from online to in store.
Are Bandages Latex Free?
No, not all bandages are latex free. In fact, the majority of bandages are made using latex. If you or someone you love has a sensitivity to latex or a latex allergy, it is a good idea to keep a supply of latex free bandages on hand. CVS offers a curated selection of latex free bandages for those who need or want to avoid latex. Browse multiple sizes and styles to find exactly what you need. Because sterile latex free bandages are an important first aid item to have on hand, it is a good idea to stock up. Always ensure that you have a variety of non latex bandages on hand to deal with the minor cuts and scrapes that can occur during everyday life!
Why Use Latex Free Bandages?
Some people want to avoid latex for personal preference, while others have a sensitivity or allergy to the ingredient. The FDA has stated that currently, no test can reliably show that latex free bandages are entirely free of all traces of the ingredient. Therefore, if you have a severe latex allergy, you should talk to your doctor about which bandages are safe for you to use. He or she may suggest certain products or offer you alternative options for covering small cuts and scrapes. Some people may have a more minor allergic reaction to latex, such as contact dermatitis, which involves itching and skin irritation at the point of contact with the allergen. This can be very unpleasant, but is not usually serious. Your doctor can help you determine if using latex free bandages is a viable solution for you, and may suggest alterative options if necessary. If you simply prefer to avoid latex but are not allergic to the ingredient, latex free bandages may be an appropriate choice for you. Look for statements like "latex free" or "does not contain latex" on the product label. When in doubt, don't hesitate to ask your pharmacist or doctor for assistance.
Which Bandages Are Latex Free?
Many brands offer at least some options for latex free bandages. Nexcare latex free bandages and latex free Band-Aids are both well-known options. Many CVS Health brand bandages are also latex free. However, not all products manufactured by these brands are made without latex, so be sure to check the label to ensure that you are purchasing non latex bandages. If you have a very severe latex allergy, you may want to talk to your doctor before using latex free bandages, as in some cases, products labelled as latex free may still contain very trace amounts of the substance.
How Long Are Latex Free Bandages Good For?
Latex free bandages are sterile and work the same way as their latex counterparts. In most cases, they will last for a long time. However, if you see an expiration date printed on the packaging, it is best to adhere to it. You should replace any non latex bandages in your home that are expired or have somehow become damaged. If you have questions or concerns, do not hesitate to talk to your doctor.
Are Fabric Bandages Latex Free?
While many fabric bandages are latex free, it is important to understand that not all fabric bandages are free of latex. Some fabric bandages may still use latex to make some parts of the bandage. You should always check the product packaging to be sure. If your allergy is severe or if you have concerns, you should talk to your doctor about the safest way for you to care for minor cuts and scrapes. He or she will be able to offer you personalized advice that takes into account your individual needs.
Related Searches
latex free gloves, anti itch cream, neosporin, first aid kits