Showing 1-20 of
28 products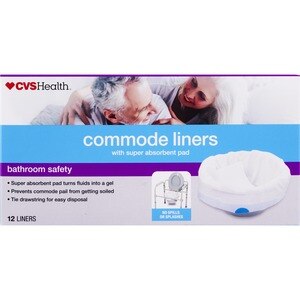 CVS Health Commode Liner with Super Absorbent Pad, 12CT
CVS Health
Limit 4 per order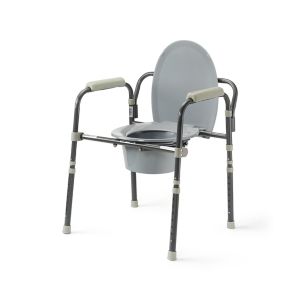 CVS Health Folding Bedside Commode Seat with Commode Bucket and Splash Guard
CVS Health
Limit 2 per order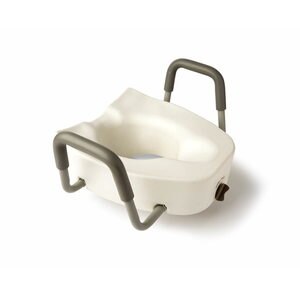 Medline Elevated Locked Toilet Seat with adjustdable seat level
Medline
Free shipping with $35+ orders
Free shipping with $35+ orders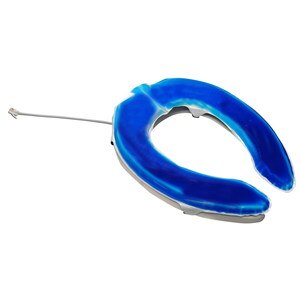 Skil-Care Gel-Foam Toilet Seat Replace Cushion with Sensor
Skil-Care
Free shipping with $35+ orders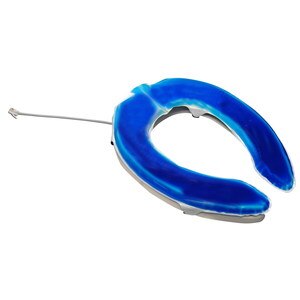 Skil-Care Gel-Foam Toilet Seat Cushion ChairPro Alarm System
Skil-Care
Free shipping with $35+ orders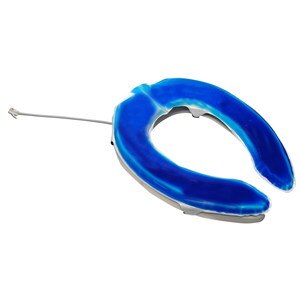 Skil-Care Gel-Foam Toilet Seat Cushion MultiPro Alarm System
Skil-Care
Free shipping with $35+ orders
Skil-Care Replacement Straps for Toilet Seat Cushion, 24CT
Skil-Care
Free shipping with $35+ orders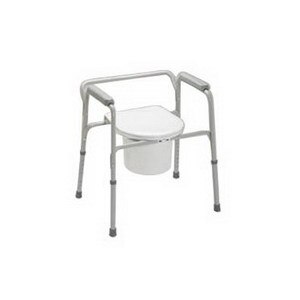 Guardian Padded Drop Arm Commode
Guardian
Free shipping with $35+ orders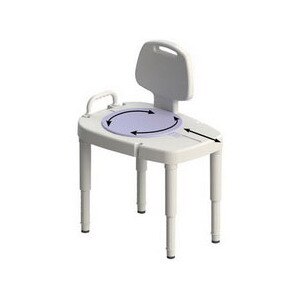 Maddak Extra Wide Tall-Ette Elevated Toilet with Steel Legs, 23.25 in. x 19.5 in. x 13.5 in.
Maddak
Free shipping with $35+ orders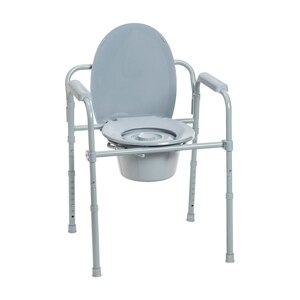 Free shipping with $35+ orders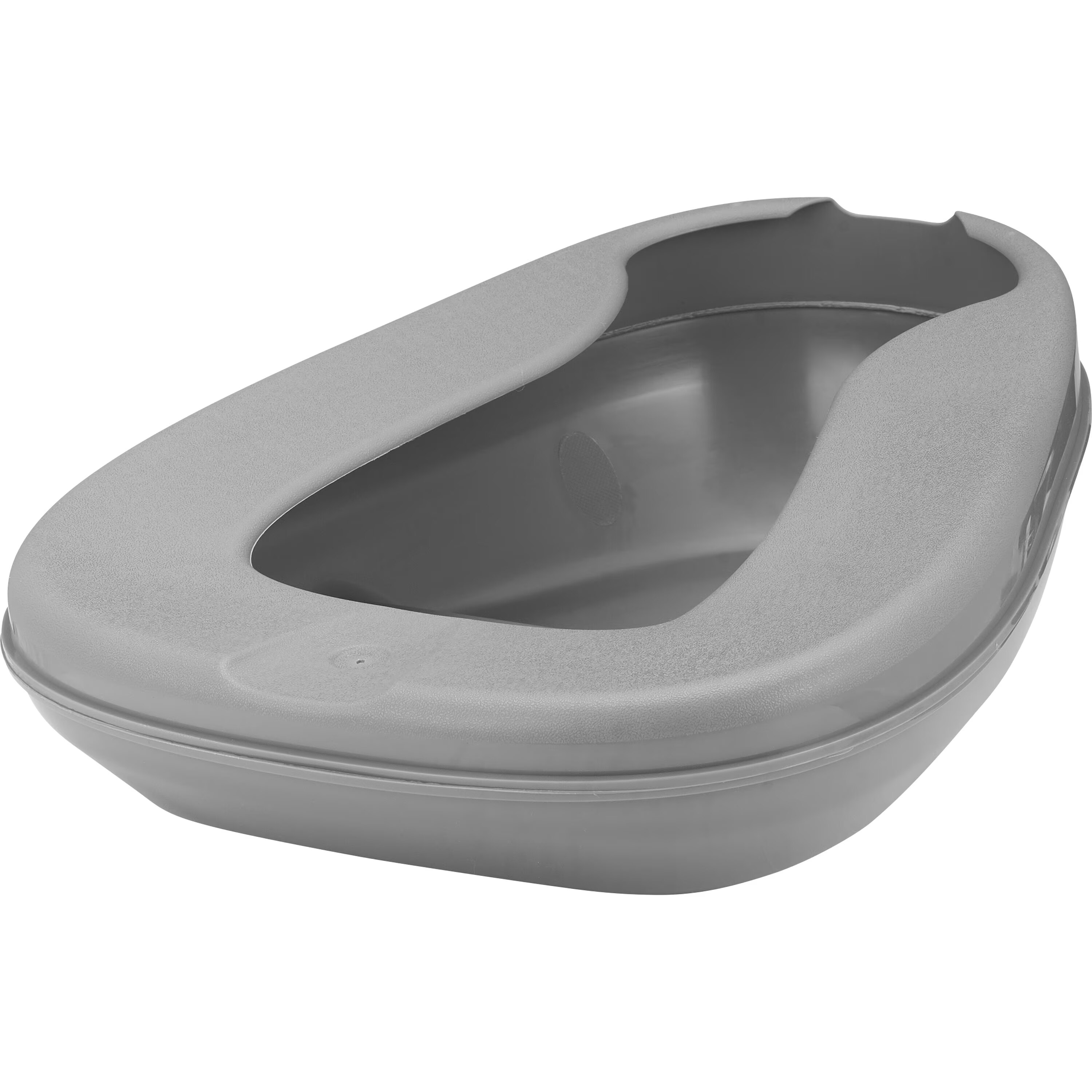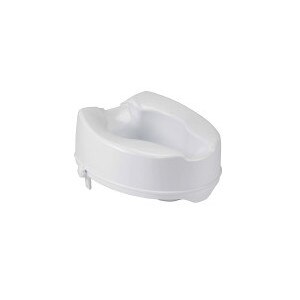 Free shipping with $35+ orders
Prices may vary from online to in store.
What Is A Commode?
The word commode is often used as a synonym for toilet. More often, however, people will use the term when looking for a raised toilet seat that can help make it safer and easier for people to sit down and stand up when using the bathroom. There are many different types of commodes to choose from. Some you can set directly on a traditional toilet so that you will have a raised set for added comfort. Others are built onto a frame that can be placed over a toilet. The frame will provide you with armbars that will help you to set yourself down safely and get back up again when done.
How To Install A Commode
The way to install a commode will depend on the type that you get. For a basic commode, you simply place it onto your existing toilet seat and that is all you have to do. For the options that are built into a frame, you set the entire frame over the toilet seat. Some of these are made so that they can fold up, in which case you would need to make sure they are fully unfolded before setting them in place. There are also commodes that are permanently installed onto your toilet. These are generally installed in place of a traditional toilet seat and will be bolted in place using the standard toilet seat holes.
How To Use A Commode
Once installed, using a commode is easy and will make going to the bathroom safer for many people. Many commodes will have support arms on either side that you can grip onto so you can slowly and safely lower yourself down onto the toilet and pull yourself back up again. There are also commodes that you can use without a toilet, in which case you have it placed under you when you need to go to the bathroom. This option will often include a commode liner to make cleaning up quick and easy.
Safety Toilet Seat
Everyone goes to the bathroom, but for people with limited mobility, this daily living task can be difficult. Moving from standing to sitting and back again can be challenging, and it may even be hard to travel back and forth to the bathroom. Fortunately, there are home health aids available to help make toileting easier for seniors and individuals with injuries and chronic conditions. At CVS, you'll find a diverse assortment of products that you can shop online and have delivered discreetly for your home.
Toilet Seat Risers
For individuals who are able to walk back and forth to the bathroom, toilet seat risers can be an excellent way to simplify toileting. A riser fits beneath the toilet seat, raising its height. This means that users do not have to bend and stretch as much when sitting down and standing back up. Some toilet seat risers are designed for quick insertion and removal, so they can be put into position only when a person with limited mobility is ready to use the bathroom.
Raised Toilet Seats
Raised toilet seats are another way to modify a toilet for a person with limited mobility. These bathroom safety products are installed in place of a standard toilet seat and work like a seat and riser in one. Some raised toilet seats have grab bars on either side. Users can grip these bars for support when transferring.
Bedside Commode
If you or your loved one finds it hard to walk to the bathroom, a commode can be used to assist with toileting. A commode is a chair or bench that has a cutout positioned over a removable pan. Commodes are generally placed close to the bedside, so that users do not have to travel far to use them. Caregivers can then slide out the pan and take it to the bathroom for emptying and cleaning. Disposable liners are available to simplify cleanup.
How Does A Bedpan Work?
Bedpans are another toileting solution for individuals who are bedridden. Bedpans are small, portable containers that can be slipped under a person's body while they are still lying in bed. Caregivers can then remove the bedpan and take it to the bathroom for cleaning and emptying.
Safety Toilet
When shopping for a raised toilet seat, toilet seat riser or commode, make sure to check the maximum weight ratings for the products. Follow the installation or assembly instructions carefully to ensure that the bathroom safety product works correctly.
Related Products
Bath Benches & Stools, Bathtub Safety Rails & Grab Bars, Shower & Bath Accessories, Shower & Bath Accessories, Bed Pans & Urinals