Showing 1-20 of
44 products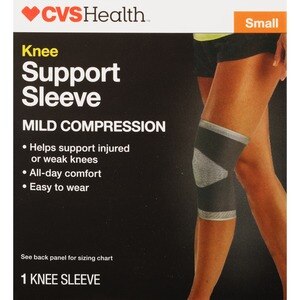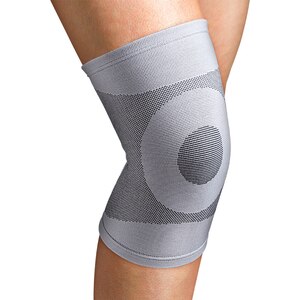 Thermoskin Dynamic Compression Knee Sleeve
Thermoskin
Free shipping with $35+ orders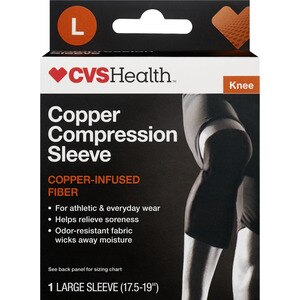 CVS Health Knee Copper Compression Sleeve Large, 17.5 in. to 19 in.
CVS Health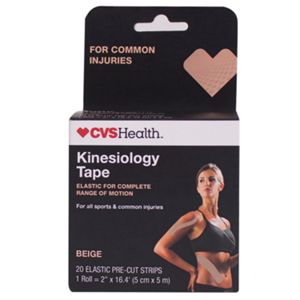 CVS Health Kinesiology Athletic Tape, Charcoal Gray
CVS Health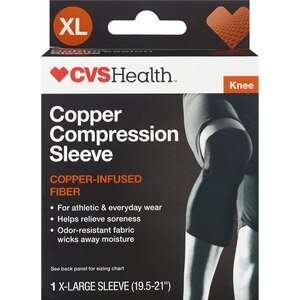 CVS Health Copper Compression Sleeve, X-Large
CVS Health
Limit 6 per order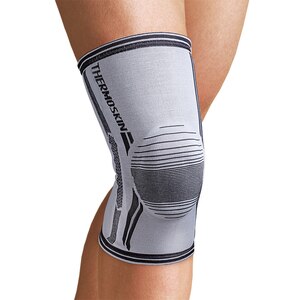 Thermoskin Dynamic Compression Knee Stabilizer
Thermoskin
Free shipping with $35+ orders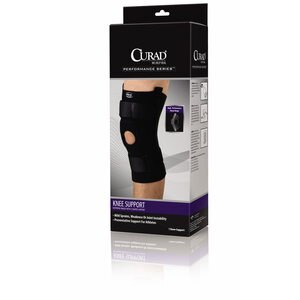 CURAD + U-Shaped Hinged Knee Supports
Curad
Free shipping with $35+ orders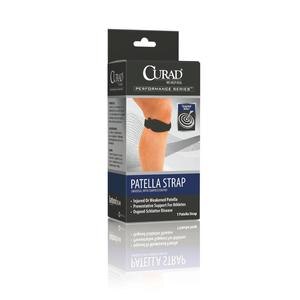 CURAD + Patella Strap + Universal Size
Curad
Free shipping with $35+ orders
Free shipping with $35+ orders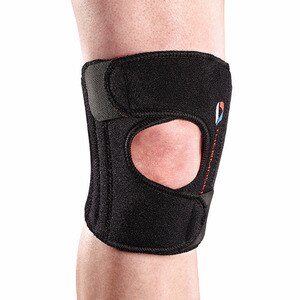 Free shipping with $35+ orders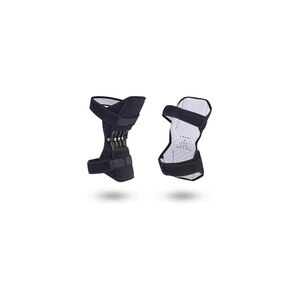 Evertone Power Knee Brace and Stabilizer
TeleShop
Free shipping with $35+ orders
Prices may vary from online to in store.
Chronic Knee Pain
When a chronic condition or injury causes pain and stiffness, staying active and completing your daily activities can be challenging. Knee and thigh braces can help give you the support you need to continue to live life to the fullest. Your medical provider can help you determine which type is right for you, and then you can find whatever he or she recommends here at CVS. This product selection includes a diverse assortment of thigh and knee braces that are available for purchase online.
Knee Supports
Knee supports are a type of brace that is typically used when the knee joint requires some support but can still be bent and straightened with relative ease. Supports are sheaths that cover the knee and the area of the leg directly above and below the joint. Once in place, the support stabilizes the knee to limit how much the joint moves from side to side. Depending on the design, knee supports may simply slide up the leg over the knee or be fastened by Velcro or hooks.
Knee Sleeves
A knee sleeve is another type of brace for the knee joint. Sleeves are stretchy fabric sheaths that travel from just above the knee to just below the joint. For wearers, knee sleeves provide light compression that supports the muscles around the knee and enhance blood flow to the joint. Typically, knee sleeves are recommended to address mild to moderate pain and swelling of the joint.
Hinged Knee Braces
For more serious injuries, knee supports and sleeves may not be adequate. In these instances, medical providers may recommend hinged knee brace. These braces look similar to knee supports but have hinges along the sides. Due to the hinges, the braces limit lateral movement of the knee more than traditional supports, typically giving the joint greater stability. These types of braces are often secured by adjustable hook-and-loop straps for a customized fit.
Knee Brace Sizing
When shopping for a knee or thigh brace, it is important to keep size in mind. Some products are one size fits all and will fit people of a wide range of leg or knee sizes. In other cases, manufacturers may offer braces in more than one size. Sizing varies from manufacturer to manufacturer. You can read the product descriptions for more information about how each brace in this selection is sized. Measuring yourself before you complete your purchase can help to ensure an optimal fit.
Related Products
Arm & Elbow Braces, Compression Hosiery & Stockings, Foot & Ankle Braces, Hand & Wrist Braces, Shoulder & Neck Braces, Waist & Back Braces