Showing 1-10 of
10 products
CVS Health Deluxe Portable Folding Travel Walker, Black
CVS Health
Limit 4 per order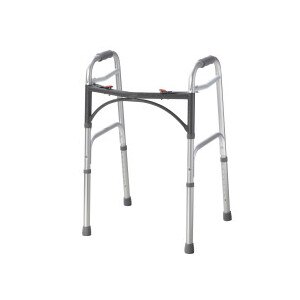 Free shipping with $35+ orders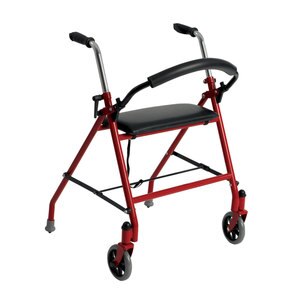 Free shipping with $35+ orders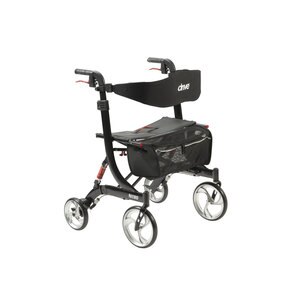 Drive Medical Nitro Euro Style Rollator Rolling Walker, Heavy Duty, Black
Drive Medical
Free shipping with $35+ orders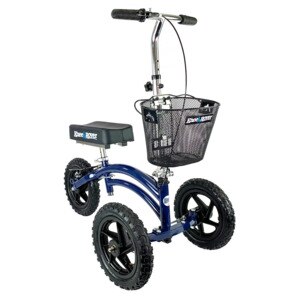 KneeRover All Terrain Knee Walker Knee Scooter
KneeRover
Free shipping with $35+ orders
KneeRover PRO All Terrain Knee Scooter Knee Walker Aluminum with Shock Absorber
KneeRover
Free shipping with $35+ orders
Drive Medical PreserveTech Deluxe Two Button Folding Walker with 5" Wheels
Drive Medical
Free shipping with $35+ orders
Drive Medical Nitro Elite CF Carbon Fiber Rollator Rolling Walker, Black
Drive Medical
Free shipping with $35+ orders
Prices may vary from online to in store.
Walkers
Dealing with mobility issues can be a challenge, and walkers are designed to help improve the quality of life as well as the ability to move around. Walkers are made to support a variety of people depending on their individual needs, and they include an assortment of helpful features to help make getting around easier. At CVS, you'll find a large inventory of walkers that you can search by price range, brand name, customer rating, and more.
Mobility Walker
Walkers are often used by elderly or disabled people who need additional help when they walk. These durable devices can offer both balance and stability, helping to make them a reliable and helpful walking aid. They are most commonly used by those who do not yet need a wheelchair but may need a little bit of extra help when it comes to walking around. They can be especially helpful for those who are prone to falls, become dizzy, or may lose their sense of balance from time to time. Walkers may also be an excellent choice for people dealing with shortness of breath while they walk.
Types of Walkers
A standard, basic walker does not have any wheels and is mainly designed for indoor use like hard floors and areas that don't have a lot of difficult terrains. The standard walker can be ideal for those who just need a little help with general stability and balance. Wheeled walkers are made to be operated outside, and the two front walker wheels are typically fixed. This helps the walker stay stable on uneven ground. These types of walkers help to create a smoother sense of motion however, they don't typically provide a lot of rotation. A rollator walker has four wheels and typically works much better on a variety of indoor and outdoor surfaces. There are also options for walkers with seats.
Best Walker
Lightweight, foldable walkers can be a wise choice for traveling. Compact and collapsible, these walkers fit easily in the trunk of a car or closet for easy storage. Walkers with chairs may be an excellent option for anyone who needs to take a break as they walk. The built-in chair allows the user to stop and rest whenever they need to, making them a versatile choice for a lot of people. Other features may include attached storage like bags that zip close. These storage accessories will help you carry items like your wallet, keys, or cell phone so you can focus on using the walker.