Showing 1-17 of
17 products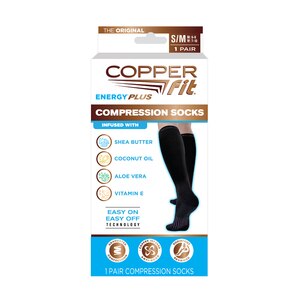 Copper Fit Energy Plus Compression Infused Hydrating Socks
Copper Fit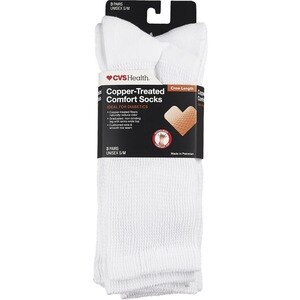 CVS Health Copper-Infused Crew Comfort Socks Unisex, 3 Pairs
CVS Health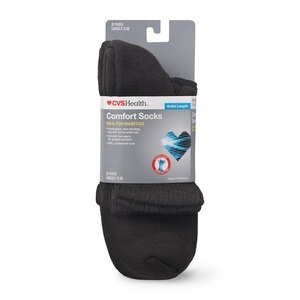 CVS Diabetic Comfort Socks Ankle Length Unisex, 2 Pairs
CVS Health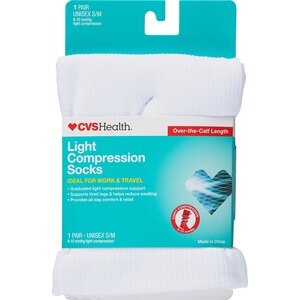 CVS Health Light Compression Socks Over-The-Calf Unisex, 1 Pair
CVS Health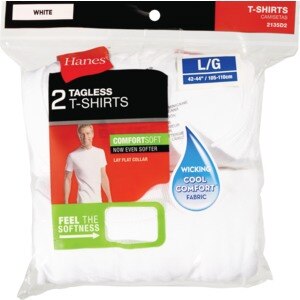 Hanes Crew Neck Tagless T-Shirts, White, Large, 2 CT
Hanes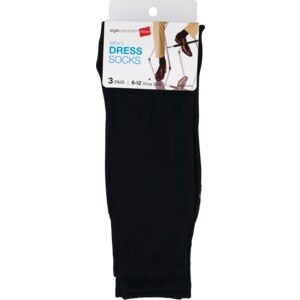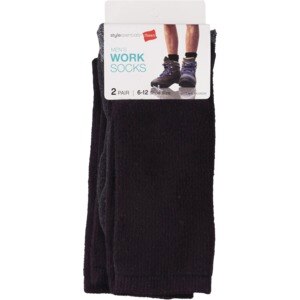 Prices may vary from online to in store.
Men's Socks and Underwear
Whether you're dressing up in a suit and tie for the office or pulling on your sweats for a workout at the gym, you need more than just your clothing to be ready for the day ahead. CVS can help you purchase the accessories you need to complete your outfits for work and play with a huge selection of men's socks and underwear available for you to browse and buy online.
Types Of Men's Socks
Socks are worn to keep your feet warm and comfortable during the day and to reduce friction caused by your footwear. For men, there are four main types of socks: dress, casual, athletic, and specialty. Dress socks are generally made of lightweight material and come in solid colors and classic patterns. Athletic or sport socks are typically heavier in weight for added protection. Some are fashioned out of material that wicks away perspiration and fights foot odors. Casual socks are generally midweight options and come in solids, timeless patterns, and whimsical, fun designs. Specialty socks provide extra benefits and include compression socks that enhance circulation to the legs and feet.
Best Men's Socks For You
Depending on the type of men's socks you are shopping for, you may have your choice of heights. The height refers to how far up your leg a sock travels. Over-the-calf socks are the tallest options and reach up close to the knee. Crew socks stop halfway along the calf, while short crew socks hit just above the ankle. For men who prefer minimal coverage, ankle socks that sit at the ankle and no-show socks that are low enough to stay hidden in many types of shoes are excellent options.
Men's Underwear
Underwear provides support and protection while also ensuring modesty during the day. Men can select from four main types of underwear: boxers, briefs, boxer-briefs, and specialty. Boxers have a loose fit and extended inseam similar to a pair of shorts, while briefs fit tightly and are cut high along the legs. Boxer-briefs are a cross between the two, fitting snuggly and offering extra coverage with a longer inseam. Specialty underwear is typically worn to address medical concerns, such as incontinence.
Best Men's Underwear For You
When shopping for men's underwear and socks, it's important to keep size in mind. Socks typically are designed to fit a range of shoe sizes. Sizing for underwear may be based on height and weight, waist size, or both. Read the product descriptions carefully and examine size charts to select the right size for your needs.
Related Searches
womens socks, womens hosiery, hanes white socks, copper infused socks, diabetic compression socks