Showing 1-20 of
87 products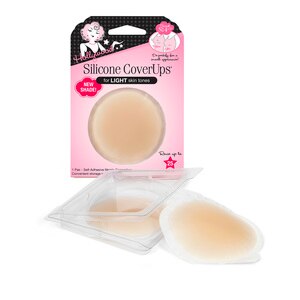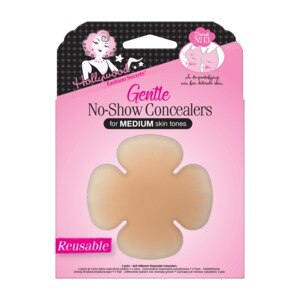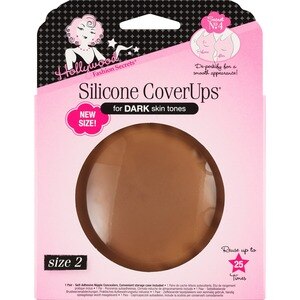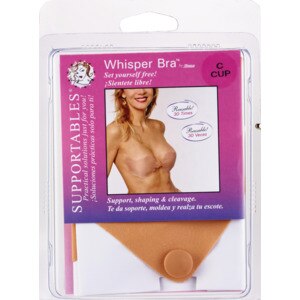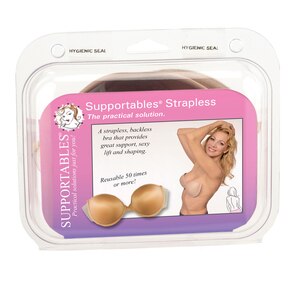 Free shipping with $35+ orders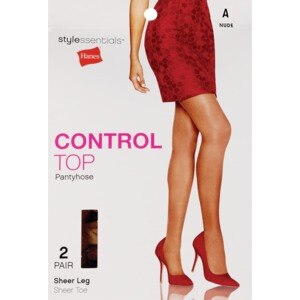 Style Essentials by Hanes Control Top Pantyhose Sheer Toe 2 Pairs
Style Essentials by Hanes
Buy 1, Get 1 50% Off - Add 2 or more to qualify!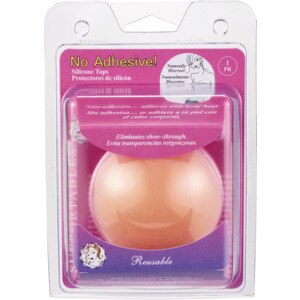 Style Essentials by Hanes Regular Top Pantyhose Reinforced Toe 2 Pairs
Style Essentials by Hanes
Buy 1, Get 1 50% Off - Add 2 or more to qualify!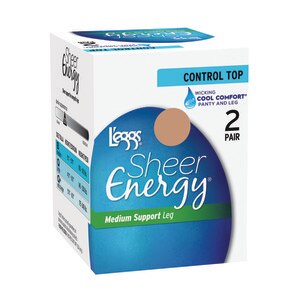 L'eggs Sheer Energy Control Top Medium Leg Support
L'eggs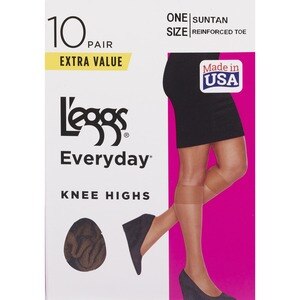 L'eggs Everyday Knee Highs One Size Reinforced Toe
L'eggs
Free shipping with $35+ orders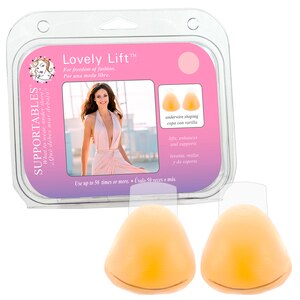 Prices may vary from online to in store.
Women's Hosiery
Being perfectly dressed for an occasion requires more than just the right outfit. Your accessories can add polish to your ensemble and enhance your appearance to help you look and feel your best. Women's hosiery can provide that ideal finishing touch whether you're wearing pants, a maxi dress, or a miniskirt. CVS makes shopping for hosiery for women easy with a huge selection of products that you can browse, compare, and purchase online.
Types Of Hosiery
There are a number of different types of hosiery for women to consider. If you're looking for the most coverage possible, you can choose lightweight pantyhose or heavier tights. Both types of hosiery are one-piece and travel from your waist all the way to your feet. Other types of hosiery consist of two pieces: one for the right side and one for the left side. They include thigh highs that reach above the knee, knee-highs that stop below the knee, and liners that sit below the ankle.
Women's Hosiery Colors
Once you have decided which type of hosiery is right for you, you can compare other aspects of the available products to further narrow down the options. Color is a great starting place. For a natural look, you can choose nude, beige, or suntan hosiery. Other popular colors include white, navy blue, black, and gray. Another feature to compare is the foot type. Traditional hosiery covers the entire foot, while footless hosiery stops at the ankle, baring the feet. You can also choose open-toe styles that flaunt your toes or stirrup options that cover only a small portion of the foot.
Hosiery With Added Benefits
Some women's hosiery offers special features that may be beneficial for you. Control top pantyhose and tights fit tightly along your hips, lower abdomen, and buttocks to smooth and contour your figure for a flattering effect. Compression hosiery fits more snugly through the legs in order to support blood flow to the feet. Your medical provider can help you decide if compression hosiery is ideal for your needs.
Hosiery Size
To ensure a comfortable, flattering fit, you'll need to purchase hosiery that is the right size for your needs. Most hosiery is sized based on height and weight; however, knee-high hosiery may run according to shoe size. Sizing varies from brand to brand, making it important that you check out the size chart before you complete your purchase.
Related Searches
womens socks, mens socks, sheer energy pantyhose, hanes womens socks, drugstore beauty supplies,drugstore makeup