Showing 1-14 of
14 products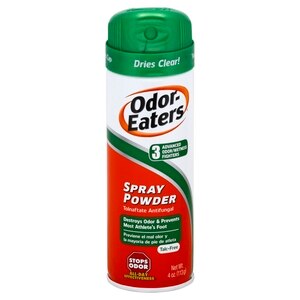 Odor Eaters, Tolnaftate Antifungal, Spray Powder
Odor-Eaters
Free shipping with $35+ orders
Limit 6 per order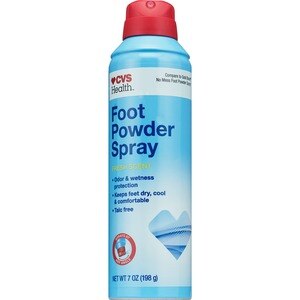 Free shipping with $35+ orders
Limit 6 per order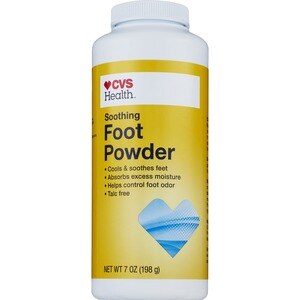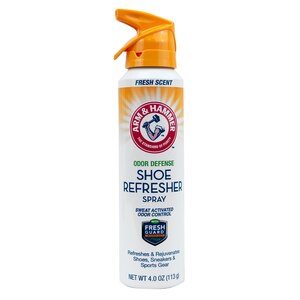 Free shipping with $35+ orders
Odor Eaters, Odor-Destroying Insoles, Ultra-Comfort, Trim to Fit
Odor-Eaters
Limit 6 per order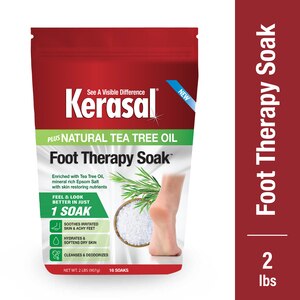 Kerasal Foot Therapy Soak, Foot Soak for Achy, Tired and Dry Feet, 2 lbs
Kerasal
Free shipping with $35+ orders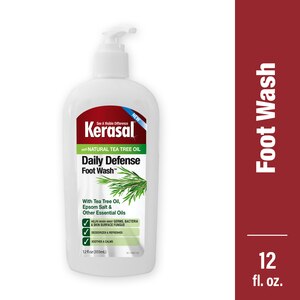 Kerasal Daily Defense Foot Wash, Daily Skin Cleanser for Feet, 12 fl oz
Kerasal
Free shipping with $35+ orders
Free shipping with $35+ orders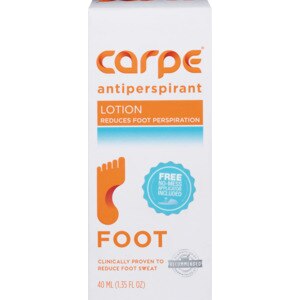 Carpe Antiperspirant Foot Lotion, 1.35 OZ
Carpe
Prices may vary from online to in store.
Foot Spray
Foot odor and wetness due to wearing shoes are common problems, but that doesn't make them any less embarrassing. While you can't go barefoot during the day to let your feet breathe, you can take steps to promote drier, fresher feet when you're wearing shoes. CVS can help you find foot care products that address odor and wetness. All of the options currently available are featured in this product selection for easy online shopping.
Foot Scent
Foot odor is caused by bacteria. The microbes thrive in moist, warm and dark environments, making shoes the perfect breeding ground for bacteria. Anti-odor foot care products typically work by killing the microbes with chemical or natural antibacterial agents. In addition, many products have a pleasing scent that helps to mask foot odors.
Foot Antiperspirant
Taking steps to promote drier feet can help you feel more comfortable during the day. Plus, fighting wetness can also improve the smell of your feet and decrease your risk of developing athlete's foot, a common fungal infection that affects the feet. There are two main ways to address foot wetness. The first is with foot powders. These products are made with absorbent ingredients that draw moisture away from your feet during the day. Another option is to use moisture-wicking insoles that fit in the bottom of your shoe. The insoles whisk perspiration away from your feet to help you stay dry.
Foot Powder
Odor and wetness foot care products come in a number of forms. Powders are highly effective at reducing moisture and come in shake-on and spray-on forms. Deodorizing sprays allow for quick and easy application. As you consider your options, pay attention to how the products are used. Products may need to be applied to your shoes or directly to your skin.
How To Get Rid Of Foot Odor
Even the most effective odor and wetness foot care product cannot work properly if used incorrectly. That's why it's important to read the usage instructions provided by the manufacturer and to follow them carefully. Washing your feet daily can also help to improve odors. Specialty foot wash products are available to help remove bacteria and other impurities from your skin.  Wearing socks made of breathable cotton will also enhance the benefits of odor and wetness problems. Keep in mind that shoes made out of synthetic materials increase the likelihood of foot odors by blocking airflow. Wearing shoes with leather or fabric uppers may help.
Related Searches
Foot Spa
,
Shoe Inserts & Insoles
,
Foot Corn Treatment & Callus Removal
,
Footwear & Accessories
,
Foot Cream
,
Pedicure Tools