Showing 1-10 of
10 products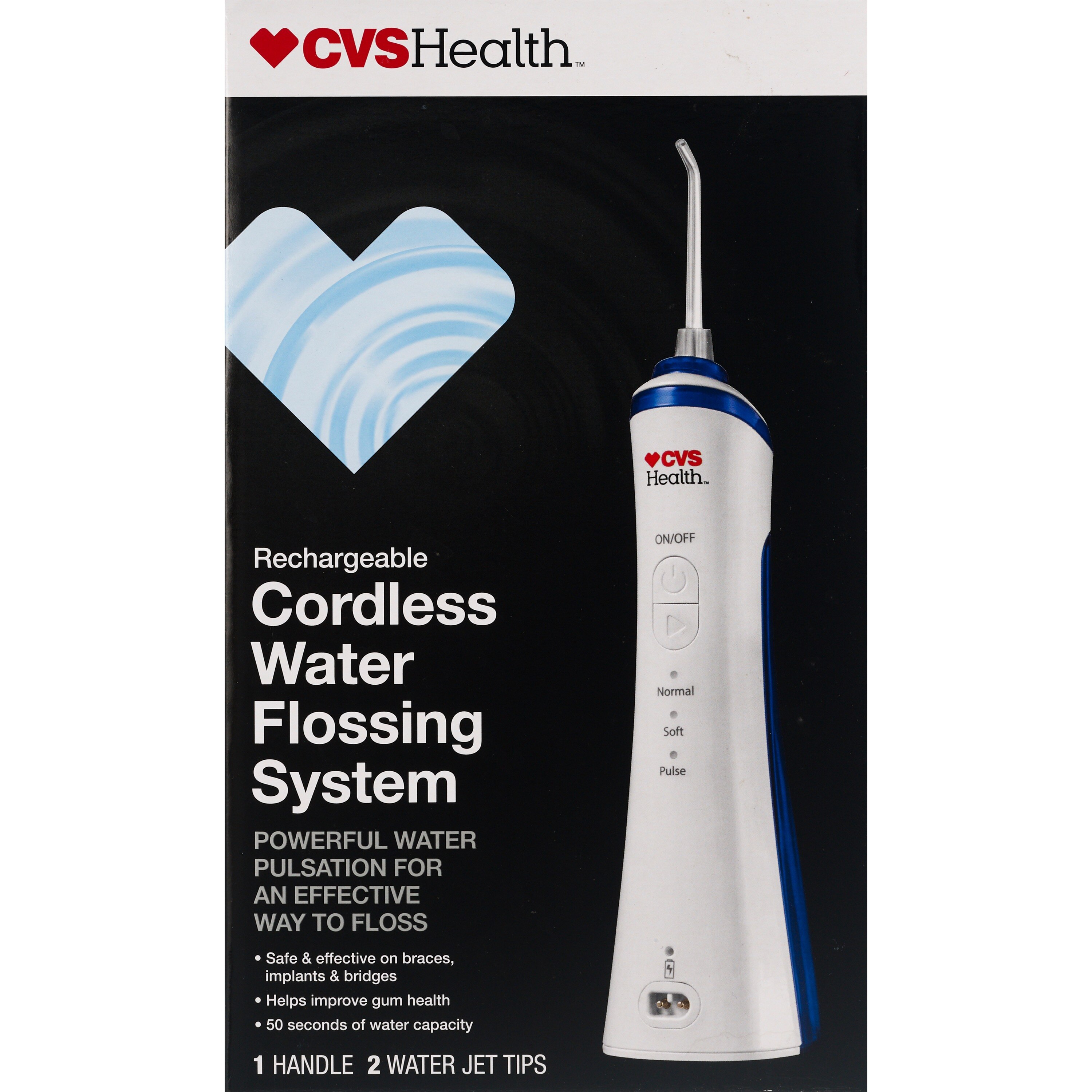 CVS Health Rechargeable Cordless Water Flossing System
CVS Health
Limit 3 per order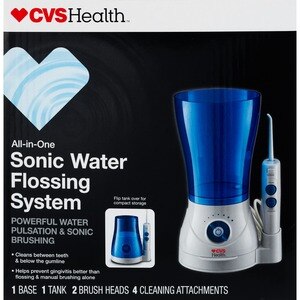 CVS Health All-in-One Sonic Water Jet System
CVS Health
Buy 1, Get 1 50% Off - Add 2 or more to qualify!
Limit 3 per order
Prices may vary from online to in store.
Water Flosser
When it comes to good oral care, removing plaque is the best way to maintain fresh breath and prevent cavities from forming. While the traditional method of cleaning in between your teeth involves dental floss, a water floss tool is an excellent way to get between those hard-to-reach places and remove stubborn plaque. These handy dental tools use water to essentially "blast" the plaque away, and some studies now show that this is more effective than just traditional flossing.
What Does A Water Flosser Do?
When you use a water floss, you can more easily get beneath the gum line and create enough pressure to really remove plaque that sits in precarious areas. When you eat and drink, it leaves behind tiny particles that can cause serious harm to your enamel. Over time, the acids from food and beverages will create cavities if you don't remove them. With a water flosser, you can easily get rid of that stubborn plaque in just a few minutes after you brush. You can even add mouthwash to the water mixture for a fresh, minty feeling.
Why You Should Use a Water Flosser
Think of a water floss tool like a miniature hose for your teeth and gums. It's powerful and effective, yet gentle enough to use every day, even for those with sensitive teeth and gums. Many people do not floss their teeth correctly and end up leaving lots of gunk and plaque behind. With a water flosser, you'll get a powerful stream of water that blasts away any harmful residue every single time you use it. If you have dental work that makes flossing tricky, or if you have braces, a water floss tool is an excellent way to get in between those spaces that are especially difficult to reach.
How To Use Water Flosser
Some people may not have completely straight teeth, which can make flossing with dental floss especially difficult. Use a water flosser to replace traditional dental floss and you'll get powerful cleaning action, even if your teeth are not perfectly straight. They're also a great tool for anyone who absolutely hates to floss. If you use a water flosser, you won't need to worry about using dental floss any longer. As long as you follow the directions and use the water floss tool daily, you can ditch the dental floss for good. Another bonus? Water flossing tools last for years and there's no need to worry about "running out" of the product since the unit relies on water to do the work for you.