Showing 21-40 of
41 products
The ConairMAN i-Stubble Flexhead Trimmer
Conair
Limit 4 per order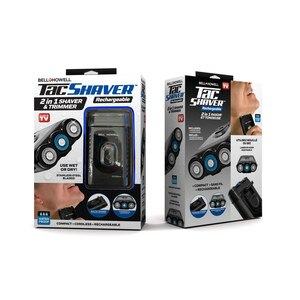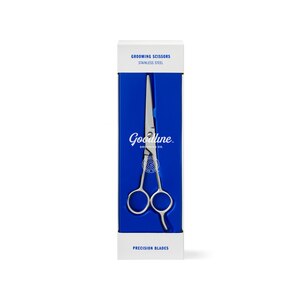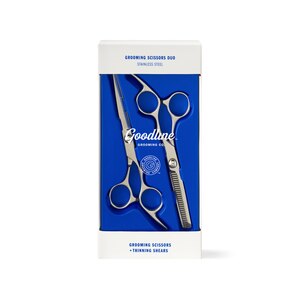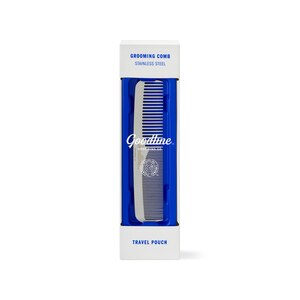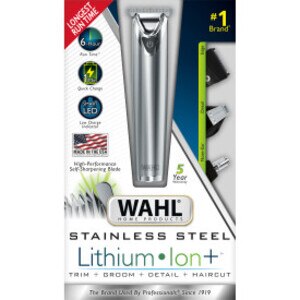 Wahl Stainless Steel Lithium Ion + Trimmer
Wahl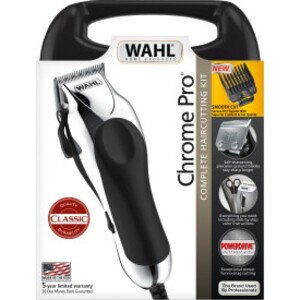 Wahl Chrome Pro Complete Haircutting Kit with 24 Pieces
Wahl
Burt's Bees 100% Natural Origin Goodness Glows Miracle Balm, 0.6 OZ
Burt's Bees
Prices may vary from online to in store.
Personal Hair Trimmers & Grooming Kits For Men
Groomers and trimmers are essential men's grooming tools. Personal trimmers for men allow you to control the cut of your hair so that you can get exactly what you want – without a trip to the barber or salon. Whether you want to be able to keep your haircut looking neat, sculpt your body hair to fit your preferences, or trim unwanted nose and ear hair, CVS has a personal trimmer to fit your needs! Personal trimmers are designed to give you control over your grooming regimen – you can touch up or change up your look whenever you want, right from the comfort of your own home. Want to learn more about personal trimmers for men? Read on to learn all about the products CVS has to offer!
What Is The Best Hair Trimmer?
The best hair trimmer for you depends on what you need to use it for. If you only need a personal trimmer for a specific task, look for a specialized model like a nose and ear hair trimmer. However, if you want to be able to tame your body hair and sculpt your beard as well, look for a multifunctional personal trimmer or body groomer. A personal groomer will have multiple heads or attachments to allow you to tackle the hair on different parts of your body. Many men's hair trimmers feature functionality that allows you to trim nose and ear hair as well as sculpt face, neck, and eyebrow hairs to your liking. For guys who are serious about manscaping, look for a body hair trimmer that features durable, sharp blades for a safe, even trim. If you aren't sure where to start, the Philips Norelco Bodygroom is a well-reviewed choice.
If you primarily want to be able to give yourself an at-home hair trim and still be able to clean up the little hairs on the back of your neck, you can choose any groomer that includes at least one hair clipper comb attachment. However, for the serious at-home haircutter, look for a specialized hair trimmer from men, like the Wahl Classic Pro. Hair trimmers include multiple attachments so that you can customize your haircut to safely and easily achieve the hair length you desire. And for men who want a trimmer that will do it all – haircuts, body hair trimming, clipping ear and nose hair – you may want to consider a men's grooming kit. Grooming kits for men provide an all-in-one hair trimming solution that includes a wide range of attachments that are designed to handle all of your grooming needs. While they can be a little more expensive than a trimmer with fewer functions, these versatile men's grooming kits can have great convenience value and may even save you money if you would have had to purchase multiple trimmers otherwise.
Related Searches
beard trimmer, womens hair trimmer, best trimmers, nair hair remover, beard treatments, best disposable razors for men