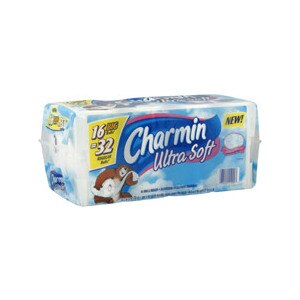 Charmin Ultra Soft Double Roll 2-Ply Bathroom Tissue
379.5 sq ft. 200 2-ply sheets per roll. 4.27 in x 4 in. 16 big rolls! = 32 regular rolls! (Based on number of sheets.) With absorbent cushions so you can use less! (vs. Charmin Basic) Septic safe. Charmin is safe for your sewer or septic system.
To avoid danger of suffocation, keep this bag away from babies and children.