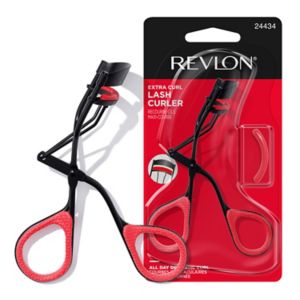 Revlon Extra Curl Lash Curler
Maximum curl. Creates the ultimate curl, quickly and easily. Small size and shape are designed to evenly curl each and every lash. Gently rounded pad won't crimp, pinch or stick to lashes. Curls bare or mascara-coated lashes without tugging or pulling. Lifetime guarantee. Made in China.
To Use: Position Extra Curl Eyelash Curler near base of top lashes. Gently but firmly squeeze handles together for 5 seconds.