Prenatal Vitamins With Vitamin A

vitamins and supplements that support


Fertility & Prenatal Care
Showing 1-7 of
7 products
Fertility & Prenatal Care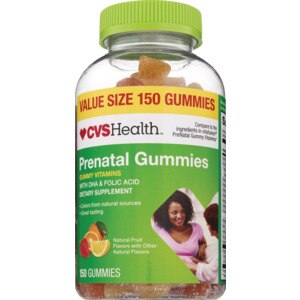 CVS Health Prenatal Fruit Flavored Gummies with DHA & Folic Acid, 150CT
CVS Health
Buy 1, Get 1 50% Off - Add 2 or more to qualify!
Vitafusion Prenatal Gummy Vitamins Assorted Flavor
Vitafusion
Limit 2 per order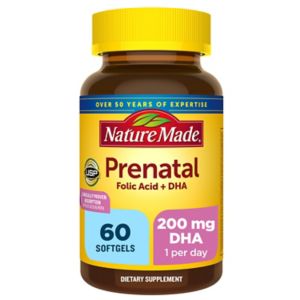 Nature Made Prenatal Multivitamin + 200 mg DHA Softgels to Support Baby's Development, 60 CT
Nature Made
Buy 2, Get 1 Free - Add 2 or more to qualify!
Limit 4 per order
Nature's Bounty Optimal Solutions Essential Prenatal Gummies, 50CT
Nature's Bounty
Buy 1, Get 1 Free - Add 2 or more to qualify!
CVS Health Prenatal Multi+DHA Softgels, 120CT
CVS Health
Buy 1, Get 1 50% Off - Add 2 or more to qualify!
Prices may vary from online to in store.
What Are Prenatal Vitamins?
Whether you're hoping to get pregnant or are already expecting a little one, proper nutrition is of the utmost importance. That's why medical providers often recommend supplements to women who are or who are planning to become pregnant. CVS carries a diverse assortment of fertility and prenatal care supplement products to help you follow your health care provider's advice. You can easily shop online and have the perfect product shipped discreetly to your home.
What Do Prenatal Vitamins Do?
When you're pregnant, you need enough vitamins and minerals both to support your own bodily functions and to help your baby grow. As a result, you'll need extra of many of the essential nutrients necessary for a healthy diet. Prenatal vitamins are formulated specifically to help pregnant women avoid vitamin and mineral deficiencies during pregnancy. These products contain balanced blends of essential nutrients and are typically taken once per day. You can choose from a number of forms, including tablets, capsules, softgels, gummies and liquids. Often, health care providers recommend that women continue to take prenatal vitamins while breastfeeding. In some cases, medical professionals may also tell women who are trying to become pregnant to start taking prenatal vitamins ahead of time.
What Is DHA In Prenatal Vitamins?
Vitamins and minerals aren't the only nutrients required for proper fetal growth and development. The essential fatty acid docosahexaenoic acid (DHA) is necessary for a baby's brain, nervous system and eyes to grow properly. This nutrient is found primarily in fish; however, many types of fish should be consumed only in moderation during pregnancy due to concerns about mercury contamination. Because of this, health care providers may recommend that pregnant women take a DHA supplement to avoid deficiency. Some prenatal vitamins have DHA added to simplify supplementation.
When Should I Start Taking Prenatal Vitamins?
Your health care provider can help you decide when you should start taking vitamins and which prenatal care and fertility supplements are right for you. Make sure to consult your doctor before switching to a new product or using a supplement for the first time. To ensure best results, only use supplements according to the directions for use provided by the manufacturer unless your health care provider gives you other advice.
Related Searches
nature made prenatal vitamins, prenatal gummies, vitafusion prenatal gummies, fertility pills, enfamom prenatal, olly prenatal