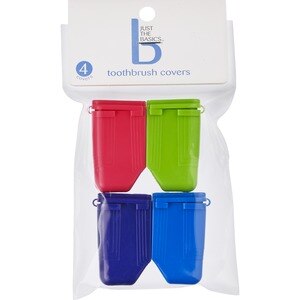 Just The Basics Toothbrush Covers
Just the Basics offers you budget-friendly travel accessories when you're on the go. And with what you save, you can treat yourself to exactly what you want. It's simply a smart decision. Made in China.
Insert toothbrush into cover and close lid over toothbrush handle. Pull toothbrush to remove from cover.