Bathtub Safety Rails & Grab Bars
Showing 1-16 of
16 products
Bathtub Safety Rails & Grab Bars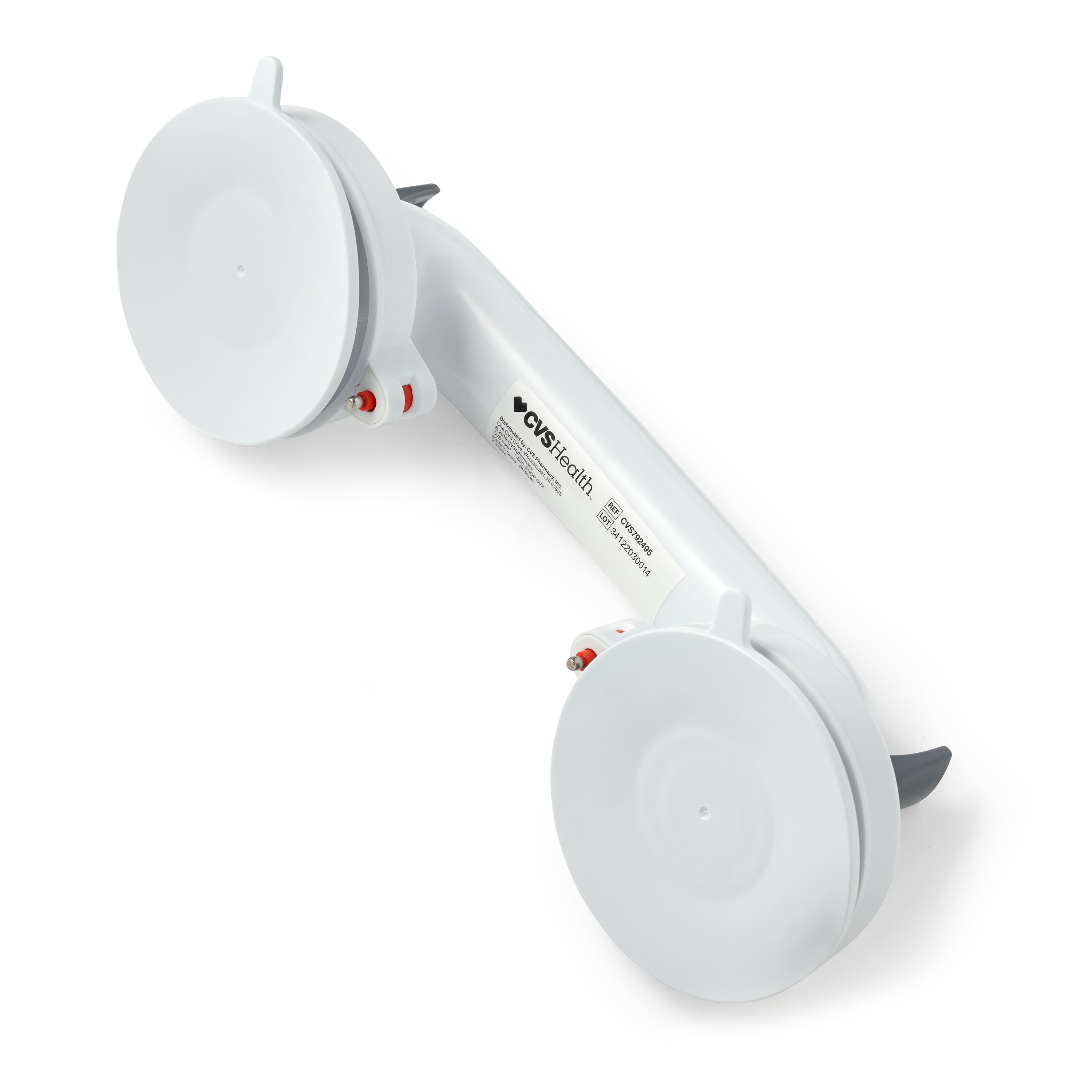 Free shipping with $35+ orders
Limit 4 per order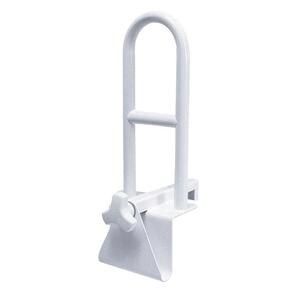 Medline Bathtub Safety Grab Bar, Handle Clamps To Side Of Tub
Medline
Free shipping with $35+ orders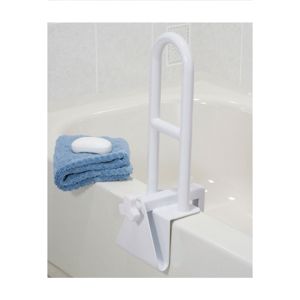 Drive Medical Bathtub Shower Grab Bar Safety Rail, Parallel
Drive Medical
Free shipping with $35+ orders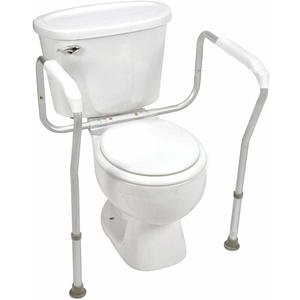 HealthSmart Germ-Free Adjustable Toilet Safety Arms Rails, White
HealthSmart
Free shipping with $35+ orders
HealthSmart Shower Safety Fold Away Grab Bar, White
HealthSmart
Free shipping with $35+ orders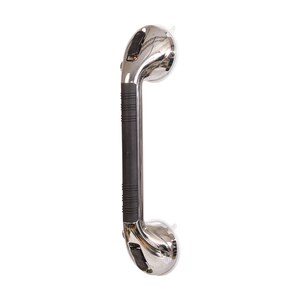 HealthSmart Suction Cup Grab Bar with Germ Protection Chrome
HealthSmart
Free shipping with $35+ orders
Medline White Enamel Grab Bar, White, 250lb capacity
Medline
Free shipping with $35+ orders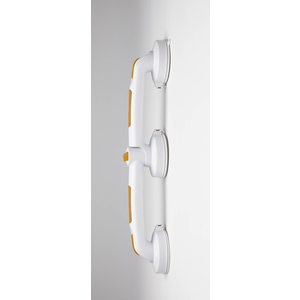 Medline Suction Grab Bar with suction cups and locking indicators
Medline
Free shipping with $35+ orders
HealthSmart 16" Textured Steel Grab Bar for Bath and Shower
HealthSmart
Free shipping with $35+ orders
Free shipping with $35+ orders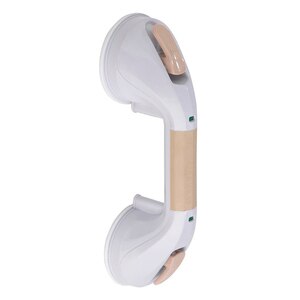 Drive Medical Suction Cup Grab Bar, 12", White and Beige
Drive Medical
Free shipping with $35+ orders
Prices may vary from online to in store.
Shower Safety Rail
Falls are a leading cause of serious injury among people over the age of 65. The U.S. Centers for Disease Control and Prevention (CDC) warns that one out of every four seniors falls each year and that 20 percent of fall accident victims will become seriously injured. Installing bathtub safety rails and grab bars in your bathroom can go a long way toward reducing the risk that you or your loved one will become a statistic. CVS can help you find the right grab bar or bathtub rail for your home with many options available for you to buy online.
Bathtub Safety Rail
Bathtub rails and grab bars are home safety equipment that is designed to lower the likelihood of falls. When properly installed, rails and grab bars give people with limited mobility a secure, sturdy place to hold onto. This can make it easier to get in and out of the tub and to wash and rinse in the shower. Unlike walk-in tubs, grab bars and tub rails are not permanent features of a bathroom and can be removed in the future if needed. Installing grab bars and bath rails is also more economical than remodeling the bathroom to make the tub or shower safer. Grab bars can also be installed around the toilet for safer, easier transferring.
Bathtub Grab Bars
There are a number of different types of grab bars available for you to consider. Wall-mount options that are either screwed into the wall surface or secured with suction cups are a popular option. If you do not have adequate wall space or cannot use wall mount bars for another reason, a freestanding security pole that runs from the floor to the ceiling is an excellent alternative. These poles make it possible for users to climb to a standing position. Bath rails are grab bars that mount onto the side of the tub.
Where To Install Grab Bars On Wall Around Bathtub
When you're shopping for bathtub safety rails and grab bars, be sure to read the product descriptions carefully. Products will have a maximum recommended weight rating, so it's important that you select one that is suitable for the person who will be using it. You should also double check that the grab bar or safety rail is the right size for your bathroom and compatible with the materials in your home. Once you receive your new safety rail or grab bar, be sure to follow the installation instructions closely to ensure security.
Related Products
Bath Benches & Stools
,
Commodes & Toilet Seats
,
Shower & Bath Accessories
,
Shower & Bath Accessories
,
Bed Pans & Urinals