Enjoy FREE shipping
when you spend $35 or more.*
Get $10 off, this week only!
Spend $65+, save on entire online order. Use code SAVE10 at checkout.*
Test yourself for COVID-19 at home
At-home COVID-19 test kits
Convenient and simple solutions for testing for COVID-19.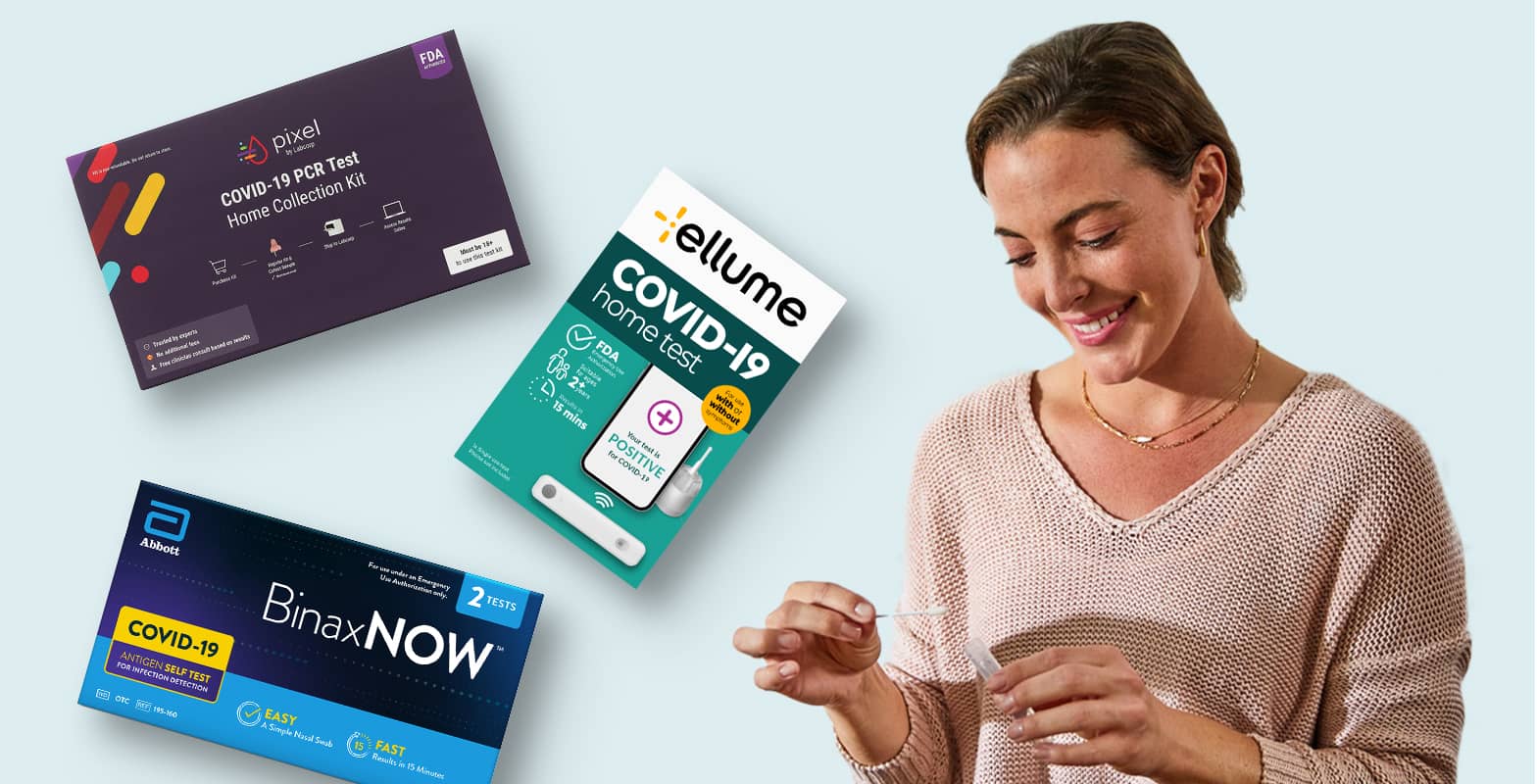 image of Packages of at-home Covid-19 tests, the logo for HSA/FSA eligible and a woman removing a swab from its sleeve
Shop the newest beauty buys at CVS
®
Curate a custom daily regimen
Deals so good, you won't believe your eyes

Get 30% off contact lenses
and enjoy free shipping when you shop CVS Optical™ online!*
Shop now
Digestive health made for everyone
---
*for free shipping: Free 1 to 4 day shipping applies to a nonprescription order that totals $35 or more after all discounts have been applied. Select items may not be eligible for 1 to 4 day shipping. There may be an additional shipping and handling surcharge associated with particular items in your order. You will be notified of any such charges during checkout if they apply to items in your order. Learn more about 1 to 4 day shipping.
*for $10 off $65+ offer: Offer available online only. Expires September 25, 2021 at 11:59 PM ETEastern Time. To receive the $10 discount enter Coupon Code SAVE10 at checkout. Purchase threshold must be met before taxes and shipping charges and after all other discounts. Offer valid for one use per order. The $10 discount cannot be combined with another product sale running at the same time. The $10 discount also excludes prescriptions and gift cards and is not valid on orders placed on CVS.com/Photo or CVS Pharmacy Optical. The $10 discount also excludes Voltaren® brand product. Savings are not transferable. No cash back. Tax charged on pre-coupon price where required. Tax and shipping charges are not applicable towards your order total. CVS Pharmacy reserves the right to make changes to or terminate this offer at any time.
*for epic beauty extrabucks rewards offers: $15 ExtraBucks Rewards® when you spend $40 and $10 ExtraBucks Rewards when you spend $30 on any participating products. ExtraBucks Rewards offer limit of one per household per week with card August 29 through September 25, 2021. Check with your health care provider before taking any vitamins or supplements. Certain statements not evaluated by the FDAFood and Drug Administration. See product for more detail.
*for bogos & extrabucks rewards offers:*for buy one get one's & extrabucks rewards offers: Buy 1, get 1 50% offBuy One Get One Fifty percent off; instant savings; buy more, save more; and ExtraBucks Rewards promotions expire September 25, 2021 at 11:59 PM ETEastern Time. Buy 1, get 1 50% offBuy One Get One Fifty percent off; instant savings; and buy more, save more offers valid within each brand only. You must put both items in your basket; savings will be applied at checkout. ExtraBucks Rewards offer limit of 1 per household with card.
*for 30% off your first order of contact lenses plus free shipping: Offer applied at checkout. Offer available only at CVS.com/Optical. Valid prescription required. Savings cannot be combined with any other offers and does not apply to individuals using insurance, including Medicaid or Medicare. State restrictions may apply. Expires 09/25/202125th September 2021. Terms of promotion subject to change. Free standard shipping on contact Lenses is 5-7 business days, depending on the prescription verification process.
*for free rx delivery offer: Free 1 to 2 day Rx delivery applies until further notice. Delivery is available for eligible prescription drug orders with qualifying prescription benefit programs and insurance plans. Order cutoff times may vary by delivery option and pharmacy location. 1 to 2 day delivery only available on orders placed Monday through Thursday. Delivery may be subject to delays. Not all delivery options are available to every address or from all pharmacy locations (CVS Pharmacy®, CVS Pharmacy at Target, CarePlus CVS Pharmacy® and Navarro® locations). Delivery fees apply and may vary by delivery option and location. Delivery of select nonprescription items is available with prescription delivery at participating locations. Nonprescription items are not available for delivery from CVS Pharmacy at Target locations. Selection of nonprescription items available may vary for online and in-store orders. Nonprescription items are charged at online prices, which may vary from store prices. Coupons, ExtraBucks Rewards® or in-store promotions with delivery may not be used with delivery orders. Online promotions cannot be used nor ExtraBucks Rewards earned with orders called into stores. Advance payment by credit, debit or FSA/HSAFlexible Spending Account/Health Savings Account card required. In most cases, FSA/HSAFlexible Spending Account/Health Savings Account cards may not be used for delivery fees. Other restrictions apply. Get details.
*for instacart delivery: Delivery subject to availability. Not available in all ZIP codes. Additional terms apply. Alcohol, prescriptions and Photo excluded; fees, taxes and/or tips may still apply. See Instacart® Terms of Service for more details. Instacart and the Instacart carrot logo are trademarks of Maplebear IncIncorporated., d/b/aDoing Business As Instacart.