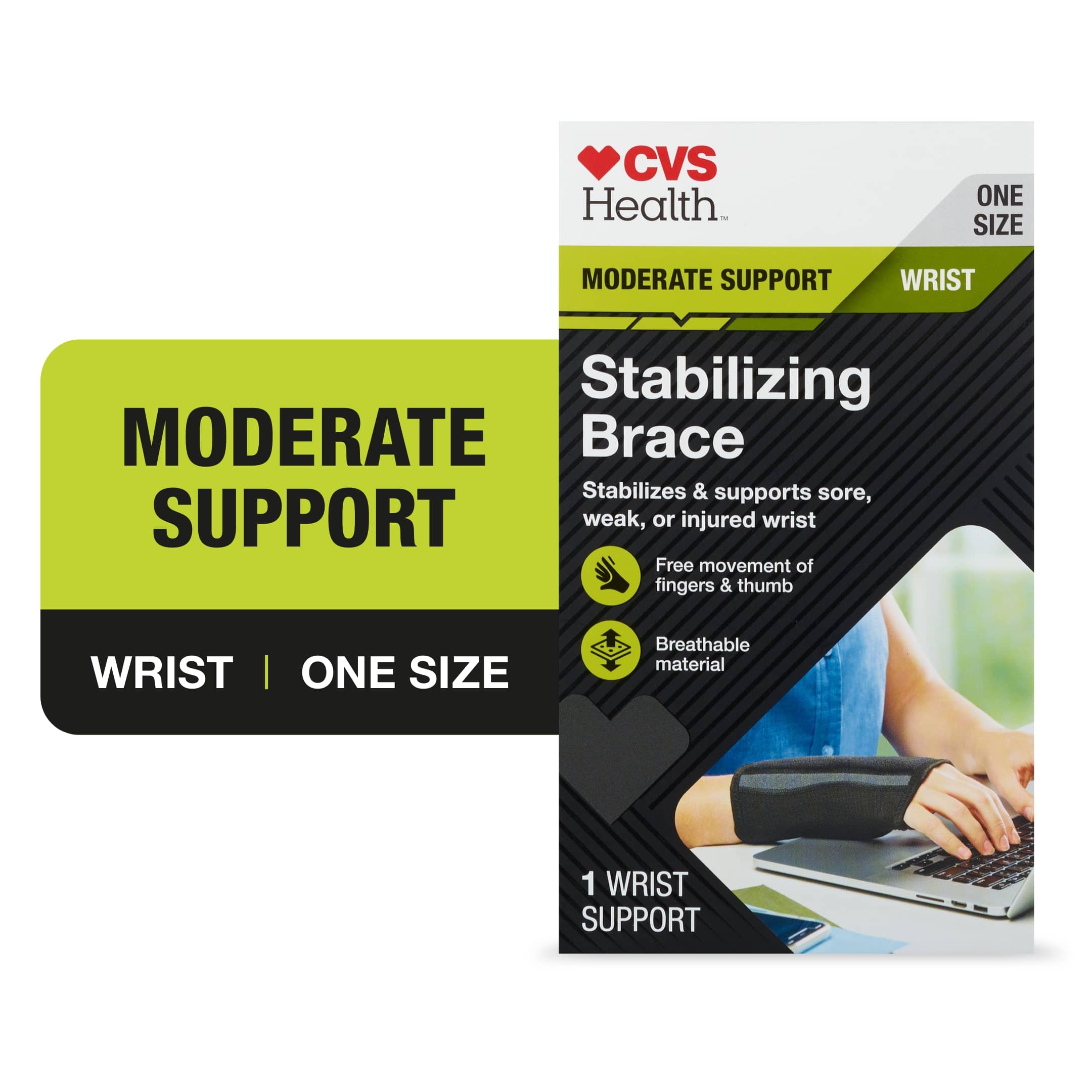 Futuro Areversible Splint Wrist Brace
Breathable materials. Helps stabilize and support sore, weak or injured wrists. Reversible splint for right or left hand use. Patent-pending design for comfort and fit. Breathable, durable, soft and latex free materials. Comfortable, all-day support. Easy-sleeve design for effortless application. Low cut, ergonomic shape allows for free hand movement. Adjustable, palmar stay helps provide moderate stability. 3 hook & loop fasteners for adjustable fit. When to Use: This Futuro reversible splint wrist brace can be used on either the right or left hand to help provide comfortable, moderate support and compression for injured, weak, or post-cast wrists. Our expert panel of engineers and medical professionals brings innovative technology to every product we make. CE listed. Made in USA.
This item is FSA (Flexible Spending Account) eligible.
Fiber Content: Nylon, Urethane, Polyester, Spandex.
Size: For right or left hand, this wrist brace has been designed with 3 straps in order to create an adjustable fit for most body types. Measure around wrist at the smallest point. Adjust to Fit: 5.5-8.5 inches. How to Wear: 1. Open fasteners. Slide hand into brace, with metal splint positioned along palm of hand. 2. Close center strap, then adjacent straps. Adjust all straps until fit is firm, yet comfortable. For left hand use - Slide splint out of pocket. Hold splint steady, rotate the brace, and slide splint into opposite pocket opening. Tuck end of splint into pocket. Follow wear instructions. Washing: Remove metal splint and close fasteners prior to washing. Hand wash with mild soap in warm (not hot) water. Rinse well and air dry. Do not: machine wash, tumble dry, dry clean or use bleach or fabric softeners.
If discomfort or pain results, persists or increases, discontinue use and consult a physician.