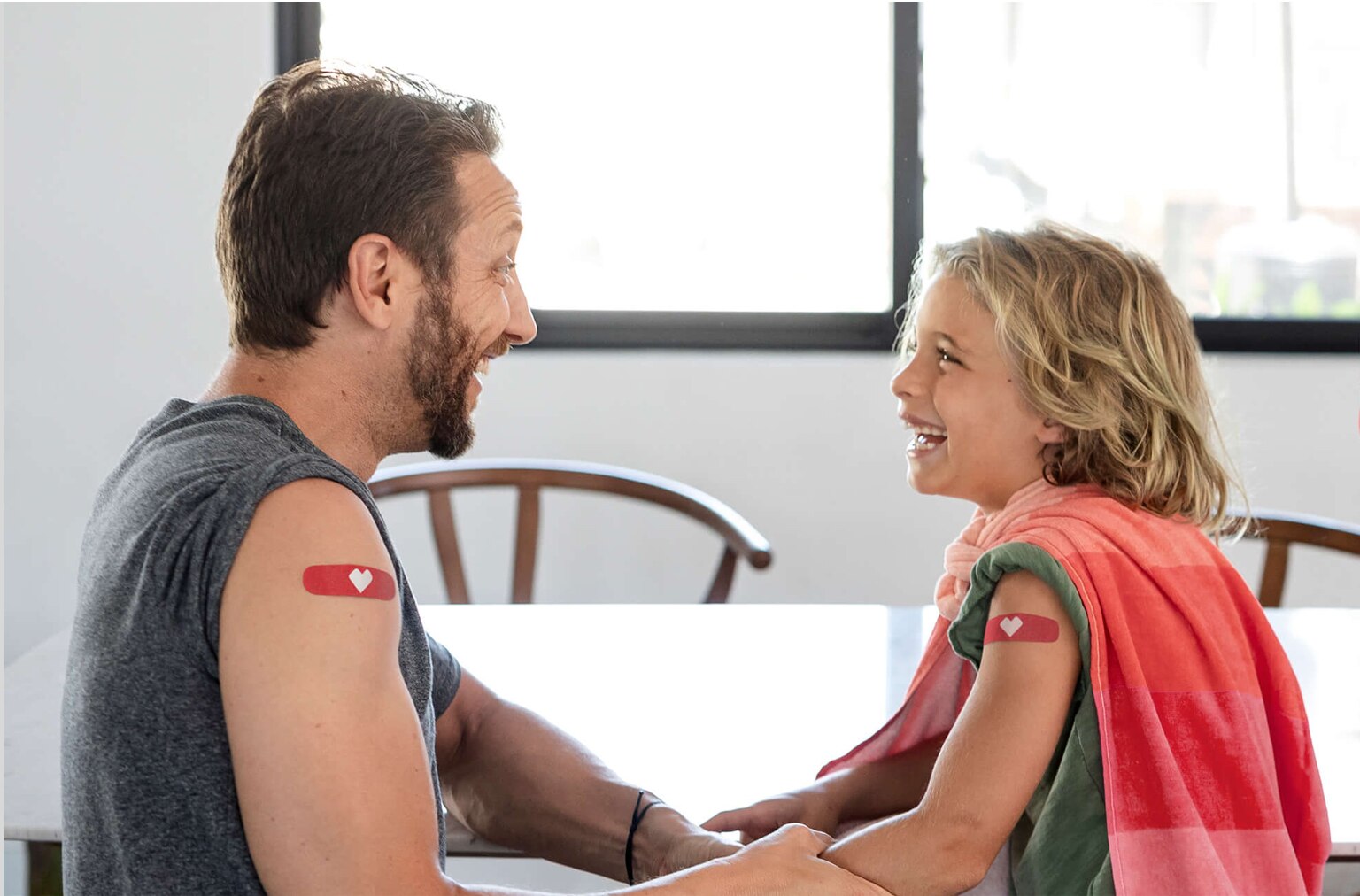 COVID‐19 vaccine available for children ages 5 to 11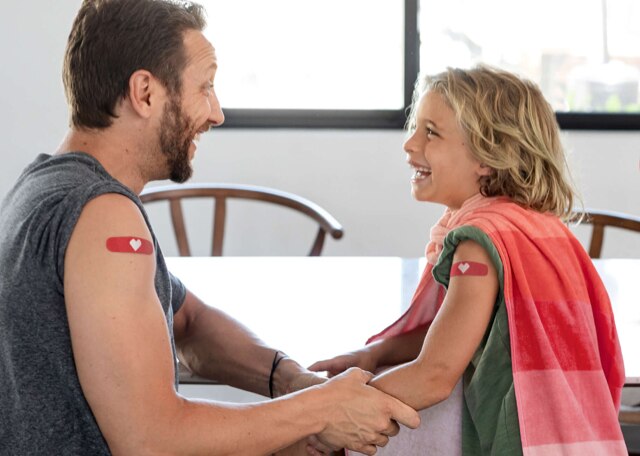 Our pediatric immunizers will safely administer the Pfizer‐BioNTech vaccine for children age 5 and above! Schedule online today.
Check availability at CVS Pharmacy
Check availability at MinuteClinic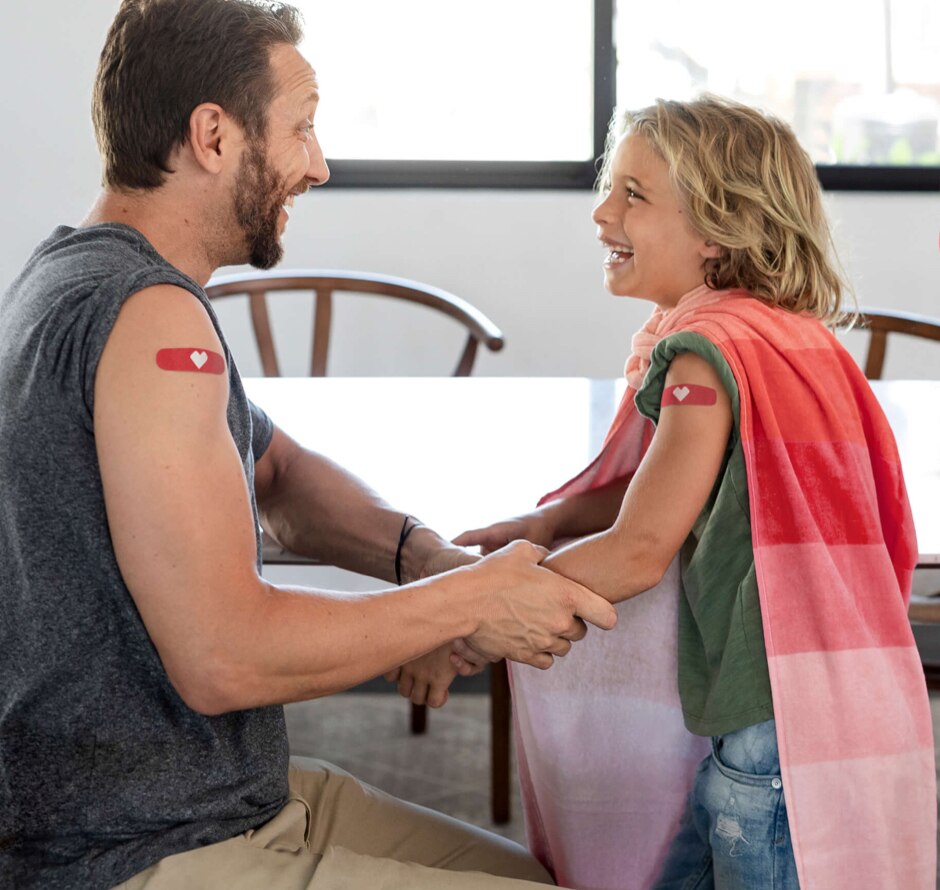 Select locations are offering the Pfizer-BioNTech COVID-19 vaccine for ages 5 to 11. Certain immunocompromised children may also be eligible for a third dose of the vaccine. Find select store locations.
Why should children be vaccinated for COVID‐19?
Vaccination will help protect your whole family. Getting the vaccine will help keep your child from getting seriously sick if they do get COVID‐19 and help keep them from spreading COVID‐19 to others.
Read more about child vaccination in the FAQ section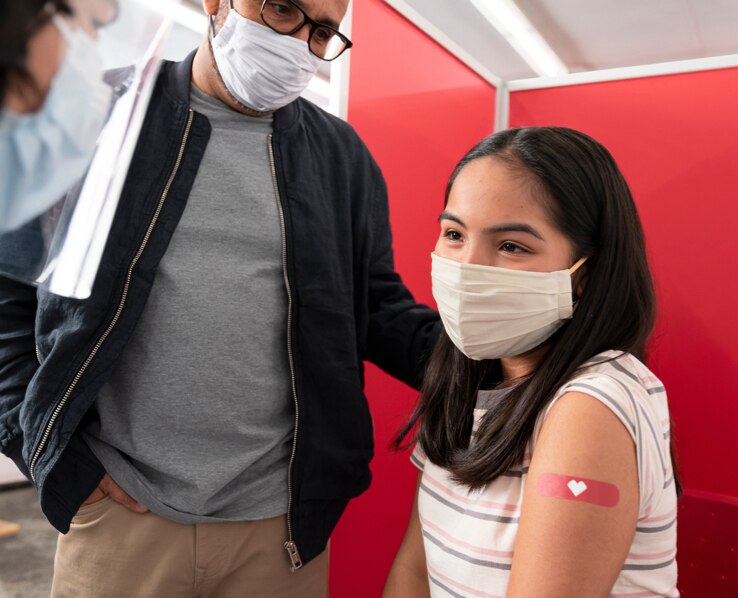 We're here, with the vaccine your children need for COVID‐19
Find a select location for the child's vaccine near you
Vaccination for children ages 5 to 11 is available at select locations administering the Pfizer‐BioNTech vaccine.
Hear what other parents had to say
---
---
COVID-19 Vaccines for Children 5+
text slide:
COVID-19 vaccines for children 5+ Dr. Stephanie Whyte Senior Medical Director and Pediatrician
Hello, everyone. My name is Dr. Stephanie Whyte. I am a senior clinical solutions medical director for CVS Health. I am a board certified pediatrician and fellow of the American Academy of Pediatrics. And I'm here today to answer questions about the COVID-19 vaccine and particularly for our pediatric patients age five years and older.
text slide:
Which vaccine is being offered to kids 5–11?The vaccine that has been authorized by the CDC is the Pfizer-BioNTech under the emergency use authorization for ages five to 11. It's a two-dose series and is given 21 days apart. And in comparison to the vaccine that we now use for ages 12 and above, it's a smaller dose.
text slide:
Is the vaccine safe & effective?The vaccine has been studied in more than 3,100 children ages five to 11 and found to have no major side effects. Those studies are ongoing. Clinical trials have shown that the vaccine is safe, well-tolerated, and builds a robust antibody response. The COVID-19 vaccine has been proven to be more than 90% effective in preventing COVID-19 in children ages five to 11.
text slide:
What are the possible post vaccine side effects we can prep our kids for?The most common side effects for kids post-vaccine are a sore arm, fatigue and headache. They are usually mild, and they'll resolve in a day or two. Side effects are a result of your body building or mounting a response to the vaccine.
text slide:
Is myocarditis or pericarditis a risk?
text slide:
Myocarditis is an inflammation of the heart muscle. Pericarditis is an inflammation of the outer lining of the heart. The CDC has and continues to monitor all cases of myocarditis and pericarditis. The known and potential benefits of a vaccine outweigh the known and potential risks of not receiving the vaccine, including myocarditis and pericarditis. If you have any concerns, you're encouraged to have a conversation with your pediatrician or primary care provider.
text slide:
I've heard that children are less likely to get severe COVID-19 than vaccinated adults. Why would they need this?Children are less likely to get COVID-19 than vaccinated adults, but here are the facts. Children get infected by COVID-19. Children get sick from COVID-19. And children can spread COVID-19.
text graphic:
Source: aappublications.org
And in particular, for the five to 11 age group, there have been 1.9 million cases of COVID-19 to date. There have been 8,300 hospitalizations in the United States. One-third of those resulted in an ICU stay. And the hospitalization rate is three times higher for children of color than otherwise. So, the importance of vaccination for this population is that, one, we decrease the risk of them getting the infection, they're less likely to be hospitalized, and less likely to spread the disease.
title slide:
What would you tell concerned parents?So, as a mom, as a pediatrician, as a public health professional, I cannot stress the importance of social distancing, masking, and getting vaccinated. The spread of COVID-19 will only be stemmed if we do these things and play our part.
title slide:
Convenient online scheduling available
Helpful tips to prepare for your child's vaccination
An adult must accompany children ages 5 to 15 to their vaccination appointment.
Children should wear clothing that allows access to their arms (i.e., short sleeves).
For their safety, children will need to remain in the pharmacy area for 15 minutes for observation.
Immunizers will be available to answer any questions you may have before, during and after your child's immunization.
Parent and child, talking to immunizer at CVS Pharmacy
COVID‐19 Vaccine Frequently Asked Questions