Showing 1-20 of
27 products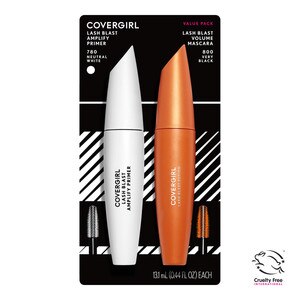 CoverGirl Lash Blast Volume Mascara with Primer, Very Black
CoverGirl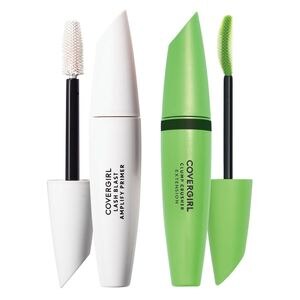 CoverGirl Lash Blast Clump Crusher Mascara & Amplify Primer
CoverGirl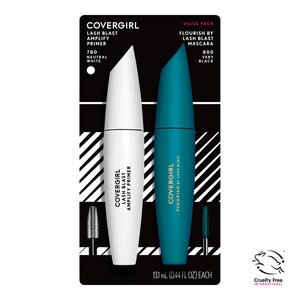 CoverGirl Flourish by Lash Blast Mascara with Primer, Very Black
CoverGirl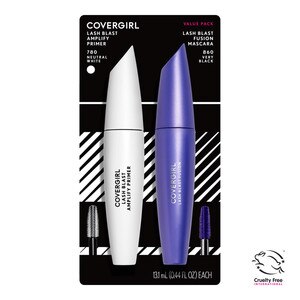 CoverGirl Lash Blast Fusion Mascara with Primer, Very Black
CoverGirl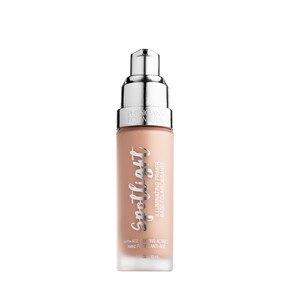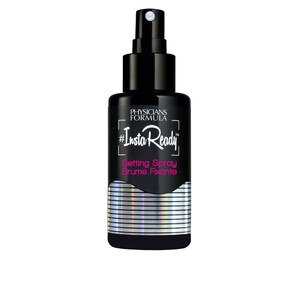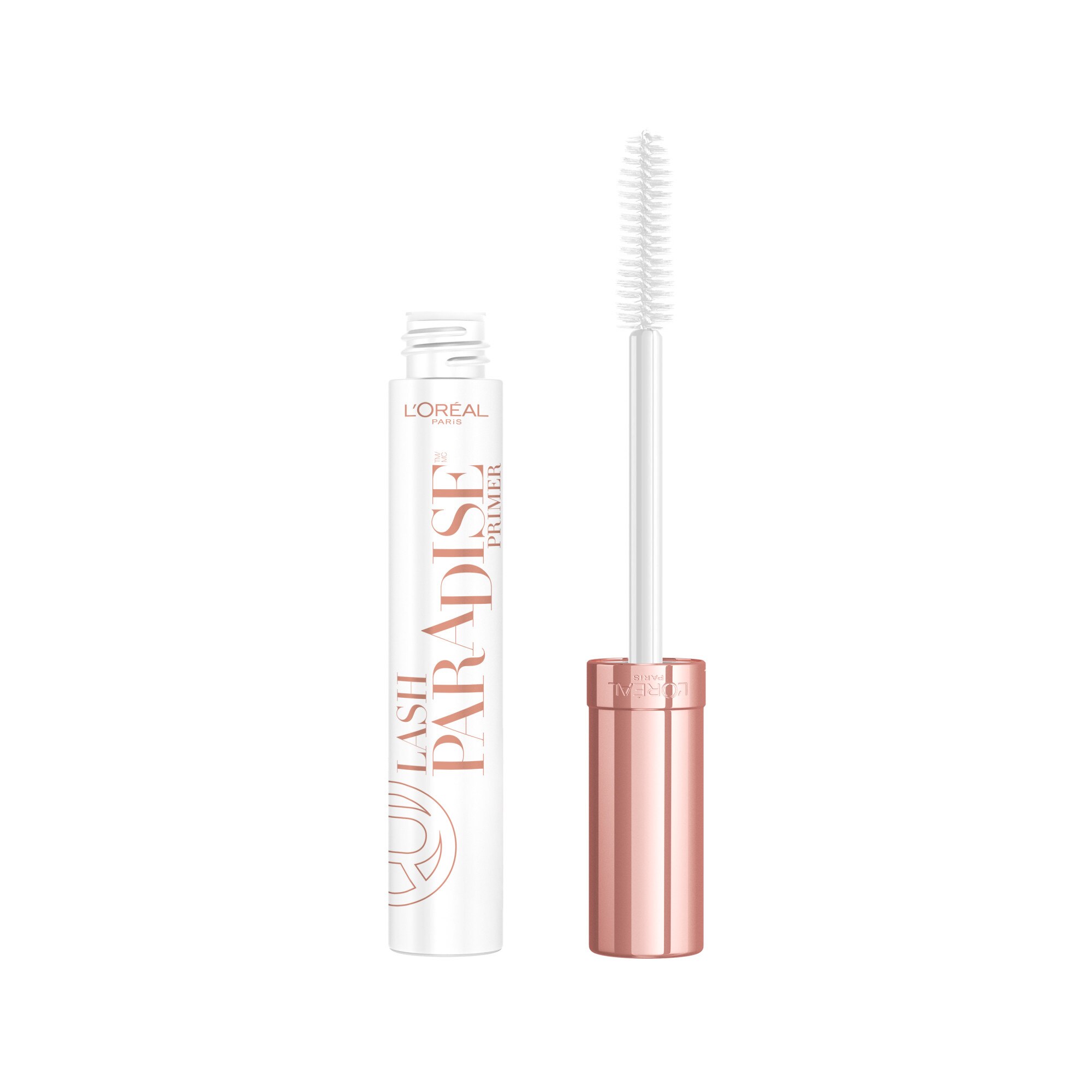 L'Oreal Paris Voluminous Lash Paradise Mascara Primer/Base
L'Oreal Paris
Limit 6 per order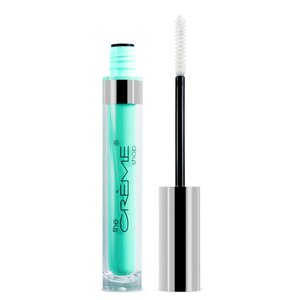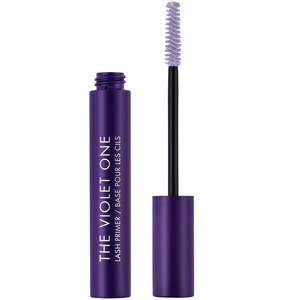 Milani The Violet One Lash Primer, I Lash Do You
Milani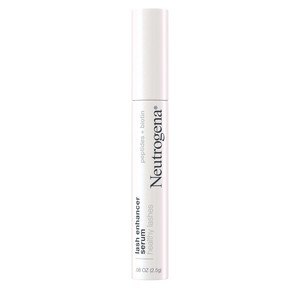 Neutrogena Lash Enhancer Serum with Biotin & Peptides, 0.08 OZ
Neutrogena
Limit 4 per order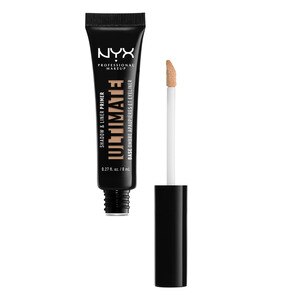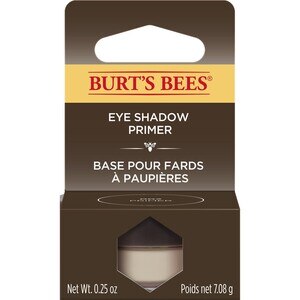 Burt's Bees Eye Shadow Primer, For All Skin Tones, 0.25 OZ
Burt's Bees
Prices may vary from online to in store.
What Is Eye Primer?
Eye primer, sometimes called eyelid primer, eyeshadow primer, or eyeshadow base, is designed to be applied to your eyelid before you put on your eyeshadow or eyeliner. Eye primer creates a smooth, slightly sticky eye base for your eyeshadow and eyeliner to adhere to. Eye primer has a slightly tacky consistency that helps your eye makeup stay in place longer and prevents your eyeshadow from creasing. Eye primer generally comes in a cream or gel-like formula that blends onto your eyelids easily.
What Does Eye Primer Do?
Eye primer keeps your eye makeup in place and increases the longevity of your favorite eye makeup looks. Many people associate eye primer with eyeshadow, but you can actually use eye primer for almost any type of eye makeup you wear. Eyelid primer will help keep that smokey eye that you carefully crafted with your trusty eye pencil in place. Or maybe you are fond using liquid eye liner to create fancy flicks – eye primer is sometimes referred to as eyeliner primer because it keeps your artful lines in place all day long! And of course, eyeshadow primer creates the perfect base layer for your favorite eyeshadow, ensuring that the color will stay in place for the long haul and resist creasing or cracking!
What Is Eyelash Primer?
Eyelash primer is a unique product designed especially for your eyelashes. Lash primer preps your eyelashes for mascara by extending them and also gives your mascara something to adhere to. This in turn creates a bond that helps your mascara stay on even longer. When paired with mascara, eyelash primer can create the appearance of truly voluminous, elongated lashes. Lash primer can also help condition and moisturize your eyelashes, which can help prevent breakage.
What Is the Best Eye Primer?
There is no one eye primer that is categorically the best, but there are most likely a few that will work better for you than others. Determining the best eye primer for you will depend on your unique preferences and needs. For example, if you have oily skin around your eyes, you may prefer an eyelid primer with slightly more tackiness to better keep your makeup in place. If you wear only mascara on a regular basis and want to keep your daily eye makeup routine streamlined, you may prefer to focus on finding a great lash primer and saving the eyeshadow and eyeshadow primer just for special occasions. It's all about what works best for you!
If you are completely new to eye primers and are unsure where to start, looking at reviews and asking friends for recommendations can be helpful. For example, customers have given e.l.f. eye primer, Milani eyeshadow primer, and NYX eyeshadow base extremely high reviews. You may also want to try pairing different primers with different brands and types of eye makeup to see which primers best support your favorite makeup looks. This way, you can turn finding the best drugstore eye primer for you into a fun beauty adventure. Experiment with different products until you find your favorite combination!
How to Apply Eyeshadow Primer
You can apply eye primer either with a flat makeup brush or your fingers. Whichever method you choose, be sure to apply a thin, even layer from your lash line all the way up to your brow bone. If you plan to apply any eye makeup to the area under your bottom lashes, swipe a small amount of primer there, too. Wait about a minute for the formula to settle, then apply your eye makeup just like normal. And remember: with eyeshadow primer, less really is more. A thin, even layer of eyelid primer will help your look stay put, but too much could cause your makeup to slide around – the exact opposite of what you want!
Related Searches
eye shadow primer, nyx eyeshadow primer, eyeshadow palette, mascara, eyeliner