Air Optix Colors | 6 pack
$99.99
(per box after discount)
Reg:

$99.99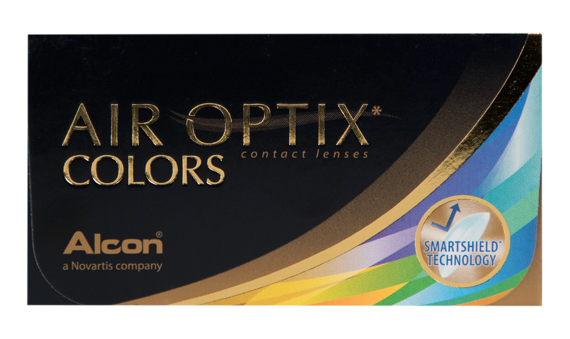 Details
Lens type: Monthly disposable color contact lenses
Package details: 6 color lenses immersed in saline solution
Material and % of content: 67% polymer (lotrafilcon B)
Water % of content: 0.33
Manufacturer: Alcon
Description
Air Optix Colors are a great choice for your vision care needs. They're breathable and comfortable, as all the Air Optix lenses are, but come in nine different colors to not only enhance your vision but also help you express your personality.
Each package of Air Optix Colors comes with six color lenses - that is, 3 sets of contact lenses - that you can safely and comfortably wear for one month. Each set is made of 67% polymer (lotrifilcon B) for ultra comfort and breathability.
Use the nine shades of Air Optix contact lenses to enhance your natural color or try something different for a whole new look. Colors come in brilliant blue, amethyst, blue, brown, gemstone green, gray, green, honey, pure hazel, sterling gray, true sapphire, and turquoise.
And if you already have a valid Air Optix Aqua by Alcon prescription, you can try Air Optix Colors without a new fitting - so easy, so comfortable, and so convenient!
See all Air Optix products.
Shop by Lens Type