Air Optix Colors | 2 pack
$34.49
(per box after discount)
Reg:

$45.99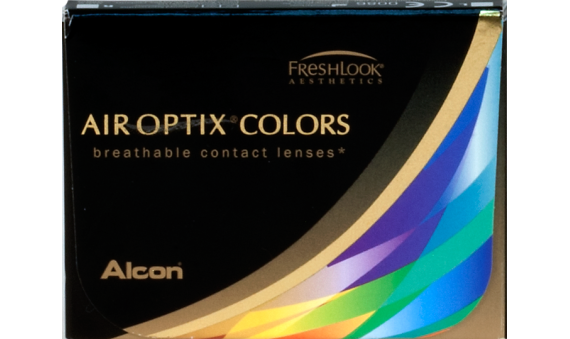 Best deal on this product: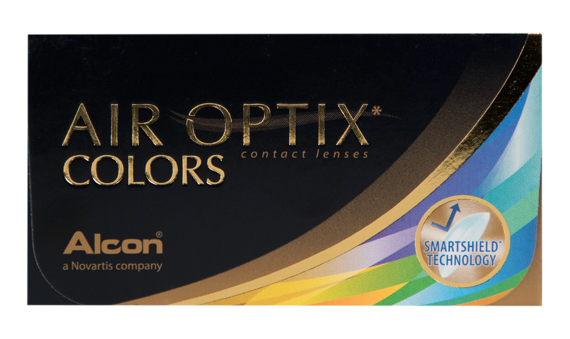 Air Optix Colors
(6 lenses / box)

Details
Lens type: Monthly disposable color contact lenses
Package details: 2 color lenses immersed in saline solution
Material and % of content: 67% polymer (lotrafilcon B)
Water % of content: 0.33
Manufacturer: Alcon
Description
If you're looking for a change, AIR OPTIX® Colors contact lenses are an excellent choice. These breathable contact lenses deliver an advanced combination of oxygen and moisture so your eyes feel healthy and natural throughout the day. The color lenses come in an assortment of beautiful tones to enhance your natural eye color or give you a whole new look. With a variety of 12 different colors available, there's something for everyone.
AIR OPTIX® Colors lenses use a unique three-in-one color technology that blends with your eye color to give you a beautiful, natural look. Choose from subtle tones to vibrant colors that will make your eyes pop. These lenses are completely breathable, which makes them exceptionally comfortable to wear. The lenses also maintain their performance throughout an entire month of constant wear.
With their monthly disposable design, you can enjoy AIR OPTIX® Colors lenses for an entire month before you need to change them. Simply discard them at the end of 30 days and insert a new pair for a brand-new month of easy wear. The unique moisture agent in these lenses helps to lubricate your eyes, offering total comfort every day. If you currently wear AIR OPTIX® contact lenses, no new fitting is required. However, if you are not a current wearer, you'll need a prescription from your eye doctor, even if you're not using them for vision correction. Experience a beautiful look and make your eyes pop with AIR OPTIX® Colors contact lenses.
AIR OPTIX® Colors are the same breathable, comfortable lenses you love, now in twelve colors. Enhance your current eye color or try something completely different. AIR OPTIX® COLORS monthly color contacts can be worn with or without vision correction. If you already have a valid AIR OPTIX®; Aqua prescription, you can try AIR OPTIX® Colors without a new fitting.
See all Air Optix products.
Related Products
Shop by Lens Type