Air Purifier For Allergies
Showing 1-20 of
36 products
NuvoMed Replacement Filter for Tabletop/ Desktop Air Purifier
Nuvomed
Free shipping with $35+ orders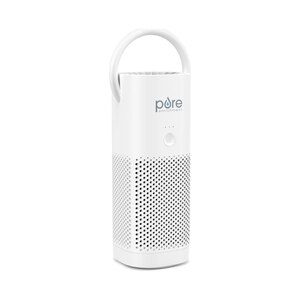 Pure Enrichment PureZone Mini Portable Air Purifier - True HEPA Filter Cleans Air, Helps Alleviate Allergies, Eliminates Smoke & More - Ideal for Traveling, Home, and Office Use (White)
Pure Enrichment
Free shipping with $35+ orders
Pure Enrichment PureZone Breeze Tabletop 2-in-1 Air Purifier - True HEPA Filter Cleans Air, Helps Alleviate Allergies, Removes Pet Hair, & Smoke - Ideal for Home, Bedroom, & Office Desktop Surfaces
Pure Enrichment
Free shipping with $35+ orders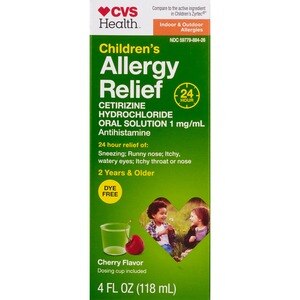 CVS Health Children Cetirizine Hydrochloride Oral Solution Cherry, 4 OZ
CVS Health
Limit 6 per order
Free shipping with $35+ orders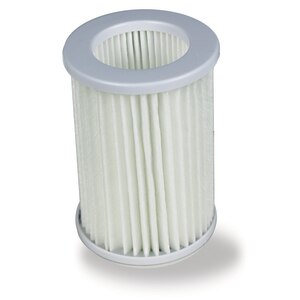 Nuvomed Replacement Filter for Portable Air Purifier
Nuvomed
Free shipping with $35+ orders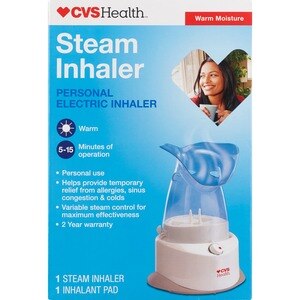 Prices may vary from online to in store.
Air Purifiers for Allergies
Allergies can make you miserable, and they can really interfere with a good quality of life. Aside from medication, air purifiers for allergies can provide you with relief as they work hard to clean the air in your home, helping you breathe easier. These unique devices come in a range of brand names and styles. How do you choose the right air purifying device for your allergy relief needs? Read on to find out more.
Air purifiers use a motor and a special filter to remove harmful contaminants from the air. These machines can reduce the amount of dust, pet dander, molds, and other allergens in the air you breathe, thus reducing your allergy symptoms. Some models can also remove smoke, odors, and other harmful compounds that can easily exacerbate your allergy symptoms. When allergens are present in the air, they move around, fall, and can easily stick to surfaces like bedding and furniture. The air purifier traps those allergens, keeping the number of irritants in the air lower for easy breathing.
Choosing An Allergy Air Purifier
When shopping for an air purifier for your allergies, look for those with HEPA filters or charcoal filters. These types of filters are highly effective at trapping serious allergens and may even be able to keep pet hair and other small "floaters" at bay. Activated charcoal filters not only trap the allergens, but they can also take care of smells and odors to make the room feel and smell fresher. Some models also include air quality monitors that tell you when the filter needs to be changed and how clean the air is at all times. Adjustable speed control is another great feature, and some purifiers also include timers for automatic shutoff whenever you need it.
It's important to make sure that you choose the right air purifier for the size of the room. Some models might be too small for a living space, but they'll work perfectly in bathrooms or bedrooms. Take a closer look at the label to find out what the recommended room size is for your air purifier. If it's not powerful enough, it won't be able to handle the volume of allergens that are floating around in larger rooms of your home. Be sure you pick a purifier that has quiet operation. Loud units will keep you awake at night, and they're definitely not recommended for use in baby's rooms. Shop around to find the perfect air purifier for your allergies so you can breathe easier.
Related Searches
air purifier for allergies, air purifier for smoke, air purifiers, car air freshener, allergy deals, chewable allergy medicine