Showing 1-7 of
7 products
Wet Flavored Sultry Strawberry Flavored Lubricant
Wet
Limit 6 per order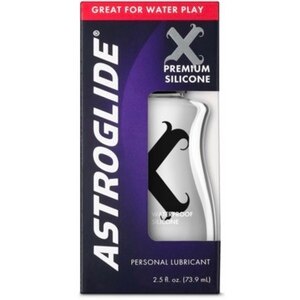 Astroglide All Natural Personal Lubricant & Moisturizer
Astroglide
Limit 6 per order
Good Clean Love Almost Naked Personal Lubricant, 4 OZ
Good Clean Love
Buy 1, Get 1 50% Off - Add 2 or more to qualify!
Prices may vary from online to in store.
What is flavored lube?
Sex is an important part of life and is one of the most pleasurable parts as well. After all, even though it may not be talked about much, sex is the reason why we are all here. There are many products on the market that promise to enhance your sexual experience. Flavored lube is one such item that allows for amazing foreplay, as well as incredible vaginal and oral sex experiences. Flavored lube is a good addition to a sexual encounter as it helps you feel good. It provides an enhanced sensory experience. Also, you can choose from different flavors, such as strawberry, cherry, watermelon, vanilla, chocolate, or grape, among many others. You have plenty of options to choose from at CVS Pharmacy®. The primary ingredients of flavored lube include water, glycerin, potassium sorbate, sucralose, citric acid, as well as a particular flavor or aroma. You can be sure that all the ingredients of quality products are safe to use and will not cause you or your partner any serious health complications.
How to use flavored lube?
Lubricants for sexual purposes lead to a safe and smooth sexual experience. Now, flavored lubes offer you even more than that. They combine safety with fun and sexual pleasure. For vaginal sex, you can apply your flavored lube on the condom or the genitals just like a normal lubricant. Similarly, it can be applied for oral sex purposes in a similar fashion. This can definitely spice up your sex life. While using a flavored lube, you should make sure that you have already checked the feel and taste of the lube. Otherwise, this can lead to a bad experience, which is something you and your partner don't want.
What is water based flavored lube?
Water based flavored lube is sugar-free and does not cause any irritation or inflammation as its ingredients are mild. Even many people with sensitive skin can use a water-based flavored lube without any difficulty. Similarly, another good thing about water based flavored lube is that it does not cause any stains on bed sheets or fabric. You can easily wash your bedding or clothing after you are done. Once applied, water based flavored lubes give an extremely gentle feel and heightened sexual pleasure for all parties involved.