Aluminum Starch Octenylsuccinate
Showing 1-20 of
210 products
Right Guard Total Defense 5 Invisible Solid Twin Pack, Fresh Blast 5.2oz
Right Guard
Limit 4 per order
Not Your Mother's Clean Freak Refreshing Travel Size Dry Shampoo, 1.6 OZ
Not Your Mother's
Free shipping with $35+ orders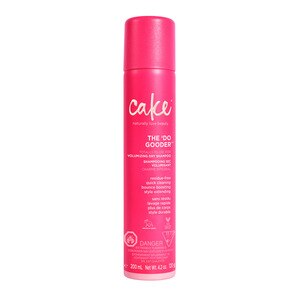 Cake Beauty The Do Gooder Volumizing Dry Shampoo, 4.2 OZ
Cake Beauty
Free shipping with $35+ orders
Prices may vary from online to in store.
What is Aluminum Starch Octenylsuccinate?
Aluminum starch octenylsuccinate is a modified starch that is often included in a variety of cosmetics and personal care products. Starch is a complex carbohydrate made by plants, and in the form of aluminum starch octenylsuccinate, it functions as an anti-caking agent, an absorbent, and a viscosity-increasing agent. You may see it listed as an ingredient in items like powder, lotion, makeup, and some underarm deodorants. This ingredient has been reported to enhance the SPF factor of some sunscreen formulations. It's also sometimes added to food to help improve texture since it serves as a thickener and binder. It is also used in various skin moisturizers, eyeshadows, lipsticks, concealers, and other cosmetic items. It is easy to find and to make, and some products may have it in concentration levels as high as 30-percent.