Deodorant For Sensitive Skin
Showing 1-20 of
53 products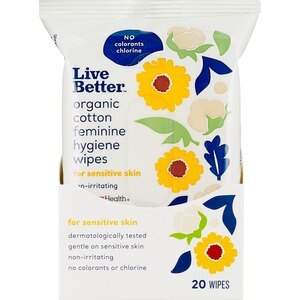 Live Better Organic Cotton Feminine Hygiene Wipes, 20 CT
Live Better
Free shipping with $35+ orders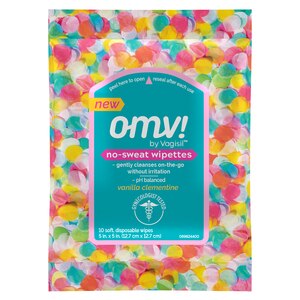 OMV! by Vagisil No-Sweat Wipettes, Vanilla Clementine Scent, 10 Wipes in a Resealable Pouch
Vagisil
Free shipping with $35+ orders
Prices may vary from online to in store.
Deodorant For Sensitive Skin
The skin under your arms is naturally sensitive, but if you suffer from highly sensitive skin, using certain deodorants can worsen this condition. If you're looking for a deodorant that's specially formulated for sensitive skin, there are many different features to seek out. When you use deodorant for sensitive skin, you should still get the benefits that regular deodorant provides but with less irritation so your underarms feel hydrated and smooth.
What Is The Best Deodorant For Sensitive Skin?
When choosing a deodorant made for sensitive skin, make sure it is listed as a gentle formula that includes moisturizers. Whether you're a man or a woman, a true deodorant made for sensitive skin should contain no added fragrance or artificial ingredients, as these can worsen irritation under your arms. The deodorant can still leave behind a fragrance, but it should be very light and barely noticeable. Any deodorant you choose should offer you the same, effective antiperspirant properties that standard deodorants provide.
What to Look For In A Deodorant For Sensitive Skin?
If your skin easily gets red, itchy, or otherwise irritated, there are several things you should be on the lookout for when selecting deodorant for sensitive skin. Some of these qualities include:
Adequate sweat protection: your deodorant should be able to prevent or reduce sweating under your arms.
Look for alcohol-free formulas with no added preservatives or fragrance.
Choose deodorant that contains gentle moisturizers to keep your underarms smooth and protected.
Pick out clear or white deodorant that will not leave a mark or discolor your clothing or skin.
Make sure the deodorant you choose glides smoothly against your skin so that it doesn't irritate this highly sensitive area.
Apply your deodorant after a bath or shower, and then reapply as needed throughout the day.
By following these helpful tips, you can be sure you're choosing a deodorant that will give you the sweat-fighting properties you need minus the added irritation. While many brands are not gender-specific, there are plenty of men's deodorant for sensitive skin available, too. Never use any kind of deodorant on broken skin or skin that's extremely red or itchy. If your deodorant is causing further problems, discontinue use and talk to your dermatologist for further evaluation. With regular use, a quality deodorant made for people with sensitive skin will give you the confidence you need to get through your day sweat-free.
Related Searches
face oil, cruelty free skin care, primer for oily skin, natural face moisturizer