Showing 1-20 of
55 products
Gillette Venus Extra Smooth Women's Razor Blade - Refills
Gillette Venus
Gillette Venus ComfortGlide White Tea Women's Razor Blades - 4 Refills
Gillette Venus
Limit 6 per order
Gillette Venus ComfortGlide White Tea Women's Razor - 1 Handle + 2 Refills
Gillette Venus
Limit 6 per order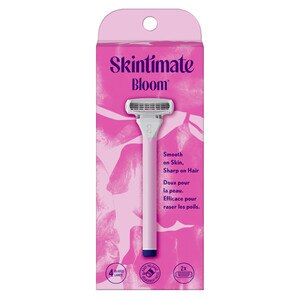 Skintimate Bloom Razor Handle + 2 Refills
Skintimate
Gillette Venus Extra Smooth Sensitive Women's Blade - 4 Refills
Gillette Venus
Limit 6 per order
Gillette Venus Extra Smooth Swirl Women's Razor Blade Refills - 4 Refills
Gillette Venus
Limit 6 per order
Gillette Venus Simply 3 Sensitive Women's Disposable Razors - 4 Pack
Gillette Venus
Limit 6 per order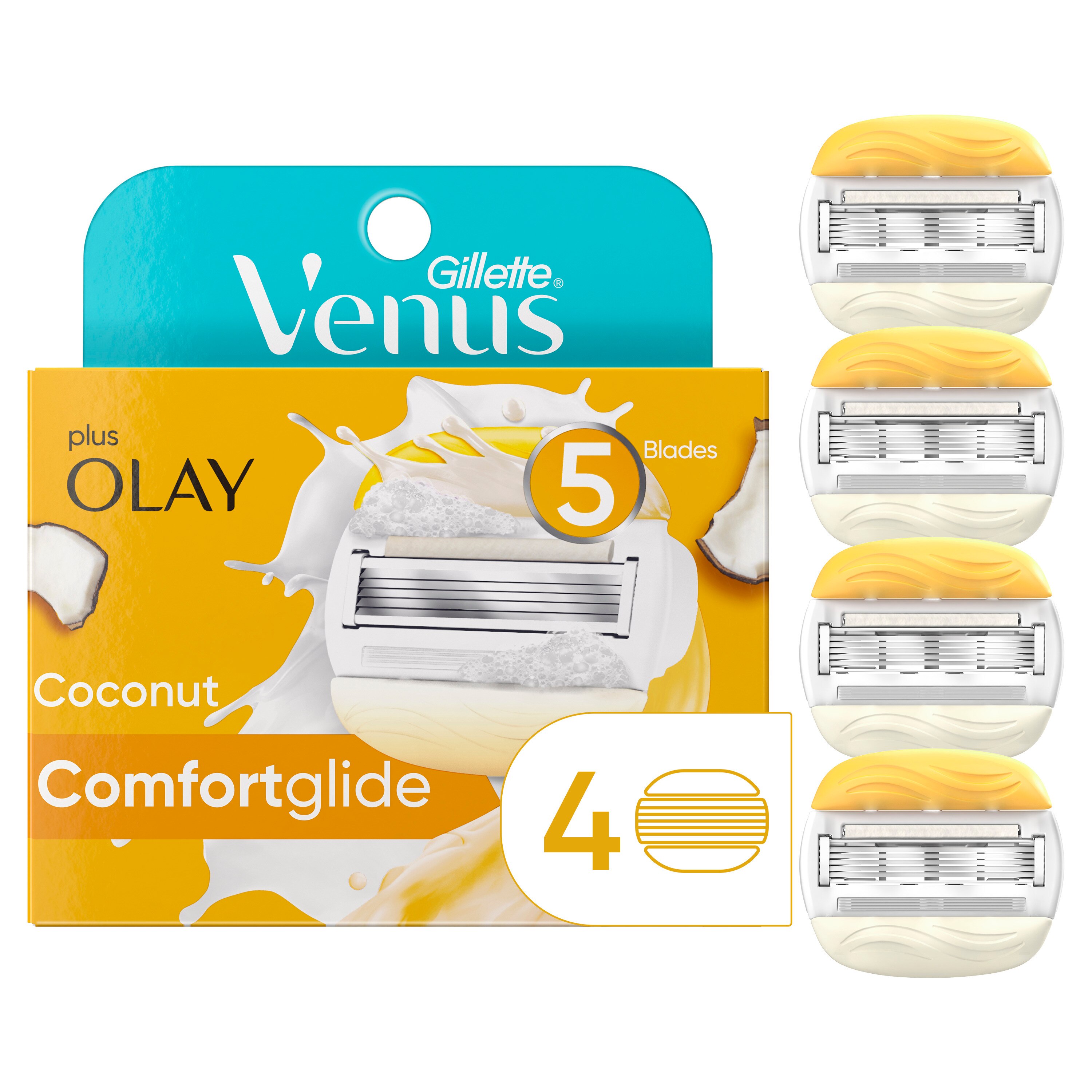 Gillette Venus ComfortGlide plus Olay Coconut Women's Razor Blades - 4 Refills
Gillette Venus
Limit 6 per order
Prices may vary from online to in store.
Women's Razor Refills
Smooth, silky skin starts with the right razor. Many women prefer reusable and cartridge razors for shaving their legs, underarms and bikini areas, and if you're among them, CVS can help you find the best razor for your needs. In this product selection, there is a diverse assortment of razors and blades designed specifically for women's grooming. Explore the entire selection or filter the products to quickly discover the best razor option for you.
Reusable Razors
Non-disposable razors offer a number of benefits for women. With this type of razor, you only replace the razor blades or the head of your razor over time. Because you can continue to reuse the handles of these razors again and again, the products reduce waste and are friendlier to the planet than disposables. Replacing only the blades over time is also often less expensive than continuously purchasing disposables. Plus, some women feel that non-disposable razors provide better results.
Women's Razor Blades
To begin shopping for razors, start by considering the blades that are available. Some products are specially engineered to conform to the contours of a woman's body. There are also razors designed to cut more precisely and to reduce the risk of irritation for women with sensitive skin. You can read the product descriptions to find out more about the benefits of the various razor heads.
Best Women's Razors
The handles of women's non-disposable razors vary greatly from product to product. When comparing your options, you'll want to consider how easy it will be for you to hold and maneuver the razor. Products with non-slip grips can lower the likelihood of nicks and cuts by helping you better control the razor. For some women, the appearance of the razor handle is also important. Manufacturers offer products in a number of different colors and designs to suit your needs. Browse the best disposable razors for women and best razor blades for women here.
Razor Blades For Women
CVS makes it simple to find everything that you need for a close shave. For best results, you can use a shaving lubricant along with your women's razor. Shaving creams, lotions and gels allow the razor to move more effortlessly over the skin to reduce the risk of nicks, cuts and post-shaving irritation. When redness does occur after shaving, you can use a post-shaving skin care product to moisturize and soothe your skin. Shaving accessories like footrests can make it easier for you to complete your shaving regimen.
Related Products
After Shave, Electric Shavers, Groomers & Trimmers, Women's Shaving Cream & Gel, Mens Shaving Cream, Women's Disposable Razors