Showing 1-20 of
68 products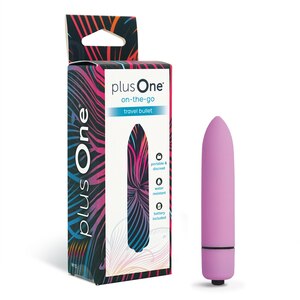 plusOne Travel Vibrating Bullet Massager
plusOne
Free shipping with $35+ orders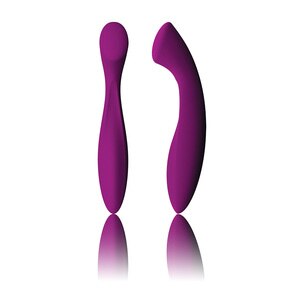 LELO Ella Dual Ended Personal Stimulator
Lelo
Free shipping with $35+ orders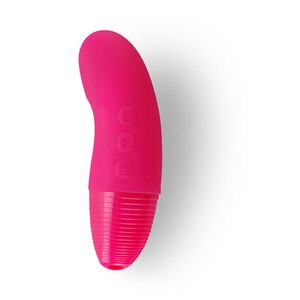 Free shipping with $35+ orders
Prices may vary from online to in store.
What Is A Vibrator?
Vibrators are adult toys that provide vibrating stimulation that is typically considered pleasurable. Women and men can both use vibrators for masturbation, and many couples incorporate vibrators into foreplay and intercourse. Whether you're looking to purchase your first vibrator, add more variety to your adult toy collection or upgrade to a higher end model, CVS has the perfect option for your needs. Check out the vibrators that are available and make your purchase online with the convenience of discreet shipping.
G Spot Vibrator
Some vibrators are engineered to provide stimulation for the G-spot, a sensitive area located inside of the vagina. G-spot vibrators typically have a long, cylindrical shape similar to a penis. In some cases, the vibrator may even have the texture of one to bring realism to the experience. When shopping for G-spot vibrators, you'll want to consider the shape, length and width. Smaller models are often recommended for beginners. Egg and bullet vibrators are also popular for G-spot stimulation. These toys fit inside the vagina and allow for hands-free operation.
Clitoral Vibrators
For women who experience orgasm through clitoral stimulation, there are other types of vibrators available. Clitoral stimulators may be smaller in size to fit the curves of the body or have a very large head that provides plenty of coverage. Some women may choose to use G-spot vibrators externally as well as internally.
Types of Vibrators
If you prefer a mix of G-spot and clitoral stimulation, you can opt for a dual function model. These types of vibrators have a long shaft that fits inside of the vagina and a secondary appendage that remains outside to stimulate the clitoris. Sometimes, these adult toys are called rabbit vibrators.
Vibrator Batteries
As you shop for vibrators, you'll want to consider their sources of power. Vibrators that plug into the wall offer very powerful stimulation, but they can be difficult to maneuver. Battery-operated vibrators provide freedom of movement and are the more popular option. You can find vibrators that are powered by disposable batteries as well as rechargeable models. If you opt for a vibrator that uses disposable batteries, be sure to check whether or not batteries are included with the product.
Personal Vibrators
Once you have found the vibrators with the design and power source that you prefer, you can compare their features and benefits by reading the product descriptions. Customer reviews can also give you insight into how well the vibrators function.
Related Searches
bullet vibrators
,
sex pill for women
,
sex toy cleaner
,
kegel weights
,
vibrator ring
>,
remote control vibrators