How to get it
Pickup not available
Change store
Showing 1-20 of
90 products
Beauty Tools & Accessories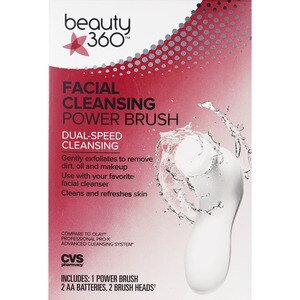 Spa Sciences MIO Diamond Microdermabrasion & Pore Extraction Skin Resurfacing System
Spa Sciences
CVS Health Massaging Pumice Stone with Comfort Grip
CVS Health
Pop-arazzi Exfoliating Bath & Shower Gloves (Assorted Colors)
Pop-Arazzi
Spa Sciences ISLA Sonic Face & Body Contouring System
Spa Sciences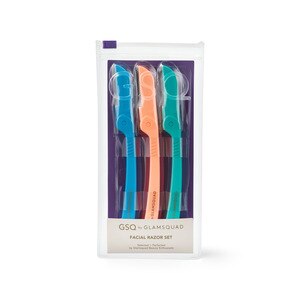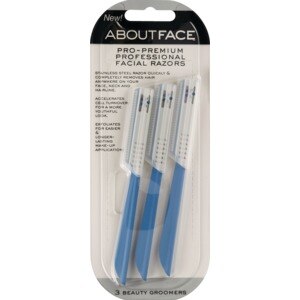 Pop-arazzi Exfoliating 4-In-1 Pedicure Tool (Assorted Colors)
Pop-Arazzi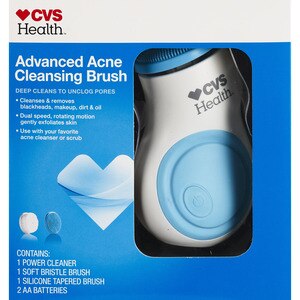 CVS Health Advanced Acne Cleansing Brush
CVS Health
Buy 1, Get 1 50% Off - Add 2 or more to qualify!
Spa Sciences NOVA Antimicrobial Sonic Cleansing System
Spa Sciences
About Face Fuzz-Free Compact Folding Facial Razor, 3CT
About Beauty
Buy 1, Get 1 50% Off - Add 2 or more to qualify!
Prices may vary from online to in store.
Skin Care Tools
Incorporate skin care tools and devices from CVS into your skin care regimen and be blown away by the results. If you have been keeping up with a daily skin care routine and haven't seen the results you were expecting, it is probably because you are not using the right skin care tools. While using your fingers to wash your face may be quick and easy, you are ultimately wasting product, as that method is not effective. It is essential to deeply massage your skin care products into your skin, and that is something that you cannot achieve with just your hands. Start getting the most out of your skin care products and see the results you have been dying to see with skin care tools and devices from CVS!
Skin Exfoliation Tools
Face brushes are not the only skin care tools you should incorporate into your skin care routine. There are so many skin care tools that can give you the same results that you would get from a professional facial, at a much lower cost. One of the most popular skin treatments is derma rolling. If you don't already know, dermarolling is a skin needling treatment. Dermarolling involves using a derma roller, which is a cylinder with a bunch of tiny needles sticking out of it. When you roll the face roller on your skin, it creates tiny punctures, which leads to the production of new skin protein that will be stronger and healthier. If you suffer from hyperpigmentation, premature aging, or acne, microneedling is definitely something that you should consider!
Home Skin Care Devices
Depending on what you are trying to achieve in your skin care routine, depends on the type of skin care tools you need. Want a tool to unclog your pores and prevent breakouts? An electric face brush is great for acne prone skin. Looking for tighter, younger looking skin? Try using a derma roller. But, if you are just looking for a simple product to enhance your skin care routine, start with a regular facial brush and work your way up from there! These products do not even scrape the surface of all of the different skin care tools that we have to offer. To find out more, explore, read reviews and find the perfect skin care tools for you at CVS!
How Do You Store Skin Care Tools?
No matter what your skin type, you probably use a variety of skin care tools to help you look and feel your best. If you do use these tools, it's important to know how to store them the right way. When storing skin care tools, make sure that you clean them thoroughly before putting them away. Never leave skincare products on your tools as they can leave a film or gunk behind and cause damage to your tools. To store skin care tools, keep them in a closed container like a beauty box or makeup bag. You can also place them in your bathroom cabinet so that they're protected from germs and dust. Facial tools can be kept in their original packaging if it's possible to save them. Some items like makeup brushes and sets include their own holder. The Plum Beauty Facial Hair Remover includes a cap to keep the tool clean. Look for creative ways you can store all of your favorite makeup accessories and the best beauty tools to keep them from getting dirty and damaged.
What Are The Best Skin Care Tools?
The best beauty tools and skin care tools include anything that helps you apply products or makes your skin look better. Try a facial massage tool like the Plum Beauty Jade Facial Roller to improve circulation and keep your skin looking its best. You can also try tools for microneedling like the GSQ by Glamsquad Micro Facial Roller. Some skin care tools help to reduce the appearance of wrinkles to support smooth, healthy-looking skin. Others work to fight and prevent acne, like the Plum Beauty Skin Scrubber Set that works to exfoliate and remove dead skin cells to help keep skin looking clear. From LED light therapy to facial massagers, the best skin care tools are the ones that work for you to help give you the results you're looking for.
What Is a Face Brush Used For?
Face brushes give you the ability to work your face products into your skin better than you can with just your fingers. The bristles gently exfoliate your skin while removing dirt, oil, and makeup. There are many different types of face brushes offered at CVS. A face brush can be used in combination with your favorite face wash. To work the product into your skin, move the facial brush in circular motions. An electric face brush does most of the work for you by spinning to deeply clean and unclog your pores while thoroughly massaging your cleanser into your skin. You can also purchase replacement brush heads for when you need to change the brush head out. A vibrating silicone face brush is great for stimulating blood flow, which results in tighter, healthier looking skin.
How To Use Skincare Tools
Before using skincare tools, it's important to make sure that you understand their purpose. For example, adding some cleanser to a facial cleansing power brush helps to create a nice lather when you wash your face. These brushes also provide exfoliation to remove dead skin cells for smooth skin and clear pores. Pumice stones are an excellent tool to get smooth, silky-soft feet, but should never be used on facial skin. If you have extremely sensitive skin, avoid using skincare tools that are highly abrasive. Some of the most popular skincare tools are facial rollers and gua sha stones. With gentle and regular application, these tools may help to smooth and tighten areas around the neck, chin, and forehead.
What Are The Uses For Skincare Tools?
Skincare tools provide a range of benefits, depending on the type of tool you choose. Most skincare tools are designed to make everyday skin care rituals easier and more effective. Scrubbing tools will boost your favorite cleanser's ability to exfoliate the skin to reveal a healthy glow. Smoothing tools may help to reduce the appearance of fine lines and wrinkles. A facial steamer preps your skin before you apply masks or serum. The steam also removes impurities as it hydrates and softens. Beauty razors help you safely remove fine hairs and peach fuzz on the cheeks, chins, and sideburn area. Always read the packaging information and instructions carefully so you know what skin care tools will work best for your needs.
What Is Facial Lymphatic Draining?
Facial lymphatic draining is a process that involves gentle massage of the facial area. This process may help to remove excess fluid of the lymph nodes to reduce swelling in the facial area. Originally, facial lymphatic draining was used to treat patients with lymphedema, a condition that causes chronic swelling. Today, many people are performing facial lymphatic drainage at home using skin care tools and facial rollers like quartz or jade rollers and smooth gua sha stones. These tools are gently pressed against the skin around the chin, forehead, and under the eyes. Work the tool over the skin and use short strokes in one direction. Regular lymphatic draining may help reduce puffiness, skin irritation, and may help to brighten a dull complexion.