Showing 1-9 of
9 products
Mommy's Bliss Organic Cough Syrup & Mucus Relief Day, 1.67 OZ
Mommy's Bliss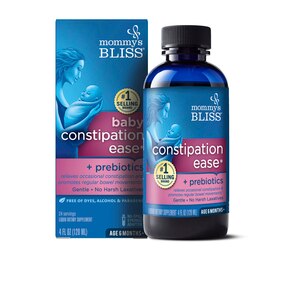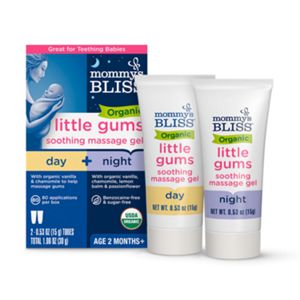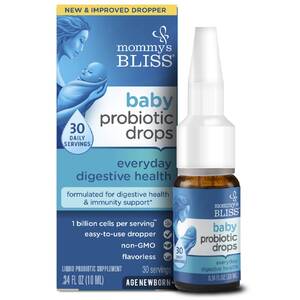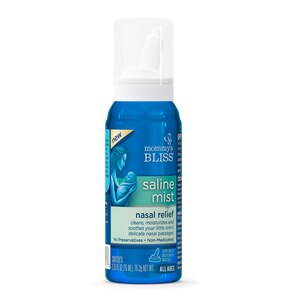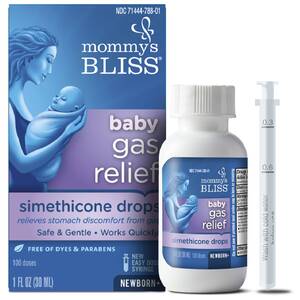 Prices may vary from online to in store.
What is Mommy's Bliss®?
Mommy's Bliss® is a brand of all-natural health and wellness products. Founded in 1999, the company specializes in herbal supplements and natural remedies for moms-to-be, infants, and children. Mommy's Bliss® [link to https://www.cvs.com/shop/brand-shop/m/mommys-bliss] products are made without artificial colors, flavors, alcohol or sugar. They're also NSF certified to ensure quality, purity and safety.
What is gripe water?
Many babies get fussy after feedings from swallowing air or eating too fast. Gripe water is a time-tested herbal supplement formulated to aid infant digestion and relieve gas pressure. Mommy's Bliss® Gripe Water is made with 100 % vegan ingredients, including organic ginger root and fennel seeds. The AAP (American Academy of Pediatrics) considers gripe water a safe option to try because the ingredients are unlikely to cause side effects. However, the company that makes Mommy's Bliss® products recommends consulting your pediatrician before giving your child any over-the-counter gas treatment, natural or otherwise.
Does Mommy's Bliss® Gripe Water need refrigeration?
There's no need to refrigerate Mommy's Bliss® Gripe Water. The company makes its gas-relieving formula with a natural preservative, potassium sorbate. Mommy's Bliss® recommends storing your gripe water at room temperature and discarding the product 6 weeks after opening. The company also caution parents not to use Mommy's Bliss® products if the tamper-resistant seal is missing or broken.
Do Mommy's Bliss® products cause constipation?
The natural, organic ingredients in Mommy's Bliss® products are unlikely to cause digestive issues. Some reports suggest that babies given Mommy's Bliss® Gripe Water have even fewer problems with bowel movements and less constipation. But every child is unique. Constipation isn't usually a problem for infants until they start eating solid foods. When you need a natural way to relieve infant constipation without laxatives, consider trying Mommy's Bliss® Baby Constipation Ease. Constipation Ease is made for infants 6 months and older. The list of natural ingredients includes organic fennel, dandelion extract and prune juice concentrate. The probiotic formula also has the potential to help promote regular bowel movements.
How do the Original Gripe Water and Nighttime Gripe Water Compare?
Both Mommy's Bliss® Gripe Water formulas are made with organic ginger and fennel. Mommy's Bliss® Nighttime Gripe Water has the added potential of lemon balm, chamomile and passionflower. Many reports suggest these 3 calming ingredients help promote restful sleep. Plus, all Mommy's Bliss® health and wellness products are free of the top 8 most common allergens.