Showing 1-15 of
15 products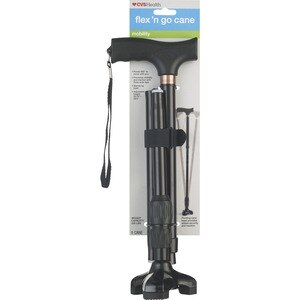 CVS Health Adjustable Height Offset Handle Cane with Gel Hand Grip
CVS Health
CarePass
™
price
$21.19
to
$24.79
CVS Health Lightweight Adjustable Folding Cane with T Handle
CVS Health
CVS Health Quad Cane Small Base with Foam Grip
CVS Health
Limit 2 per order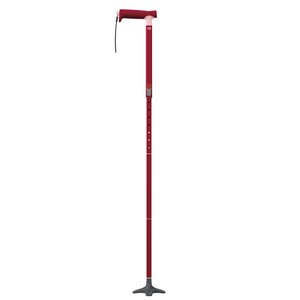 CVS Health Adjustable Height Offset Handle Cane, Gold
CVS Health
Limit 4 per order
CVS Health Offset Grip Gel Handle Cane, Black
CVS Health
Limit 6 per order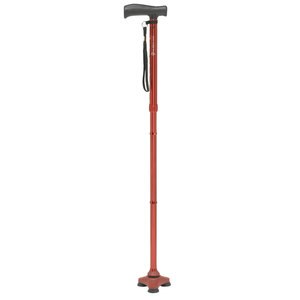 HurryCane Freedom Edition Folding Cane with T Handle
HurryCane
Free shipping with $35+ orders
CVS Health Offset Grip Gel Handle Cane, Blue Wave
CVS Health
CVS Health Offset Grip Gel Handle Cane, Black Floral
CVS Health
Limit 6 per order
CVS Health Offset Grip Gel Handle Cane, Black Etched
CVS Health
Drive Medical Heavy Duty Folding Cane Lightweight Adjustable with T Handle
Drive Medical
Free shipping with $35+ orders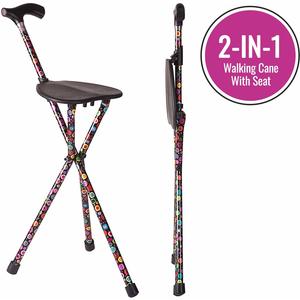 Switch Sticks Seat Stick Bubbles 2 x 11.81 x 34.25 in.
Switch Sticks
Free shipping with $35+ orders
Prices may vary from online to in store.
Benefits Of Folding Canes
Helping to take pressure off the legs and adding support for good balance, canes can open up the world again, but they can be a little inconvenient to carry around. With folding canes, you can easily store them out of sight when not in use. Most folding canes fold down to 11 inches in length, making it ideal for sticking in a purse or sitting it beside you in a restaurant booth. You don't have to worry about propping it up and then it falling over--leaving you in a sticky predicament where you need the cane for balance to reach down and pick up the cane on the floor!
Height Adjustable Canes
Traditional canes are solid pieces of wood or metal, which leaves no room for error when trying to buy a cane with a perfect fit. However, folding canes are height adjustable, allowing you to add or decrease the height until it becomes the right length for your needs. An exact measurement is not necessary for a folding cane, as you can adjust it until you find the perfect match. This is a benefit for those transitioning from a walker or other mobility aid to a cane. Aids like walkers can cause the users to hunch, while you would stand more upright with a cane. As your posture improves, you can adjust the cane to make it taller and match your needs.
Remaining independent and mobile is an important part of the aging process, and a walking cane may help you get through life in a steadier fashion. They provide the extra balance and support you need while remaining adaptable to your needs, and they are small and lightweight enough to carry around if you only need it occasionally. Speak to your healthcare provider to discuss your mobility options and to find out if a folding cane is right for you.
Related Searches