Showing 1-20 of
44 products
CVS Health Adjustable Height Offset Handle Cane with Gel Hand Grip
CVS Health
CarePass
™
price
$21.19
to
$24.79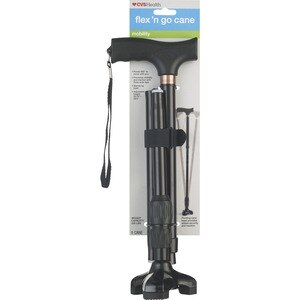 CVS Health Quad Cane Small Base with Foam Grip
CVS Health
Limit 2 per order
CVS Health Offset Grip Gel Handle Cane, Blue Wave
CVS Health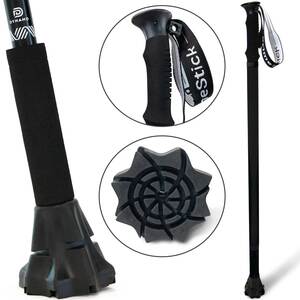 Dynamo PRIME STICK Walking Stick, Adult, Space Black
Dynamo
Free shipping with $35+ orders
CVS Health Offset Grip Gel Handle Cane, Black Matte
CVS Health
CVS Health Adjustable Height Offset Handle Cane, Gold
CVS Health
Limit 4 per order
CVS Health Offset Grip Gel Handle Cane, Black
CVS Health
Limit 6 per order
CVS Health Lightweight Adjustable Folding Cane with T Handle
CVS Health
CVS Health Offset Grip Gel Handle Cane, Black Marble
CVS Health
CVS Health Offset Grip Gel Handle Cane, Black Floral
CVS Health
Limit 6 per order
CVS Health Offset Grip Gel Handle Cane, Black Etched
CVS Health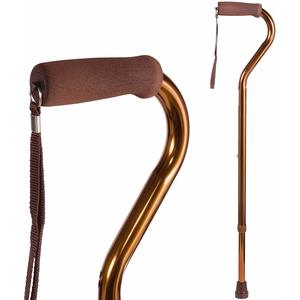 DMI Unisex Deluxe Lightweight Adjustable Walking Cane with Soft Foam Offset Hand Grip, Bronze
DMI
Free shipping with $35+ orders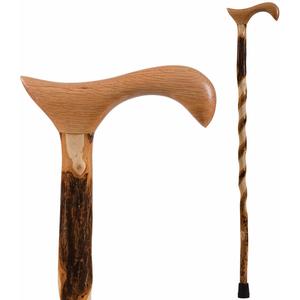 Brazos Twisted Hickory Derby Handcrafted Wood Walking Cane
Brazos
Free shipping with $35+ orders
CVS Health Comfort Grip Cane by Michael Graves Design
CVS Health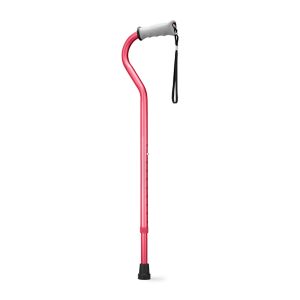 CVS Health Black Foam Handle Cane, Brown Etched
CVS Health
Prices may vary from online to in store.
What Are Canes?
A walking cane also referred to as a walking stick is a mobility aid that has a long leg and a handle. Medical providers recommend canes for individuals who need extra support due to weakness in one leg. Canes improve balance and stabilize the body while you walk. The cane is carried in the hand opposite the weaker leg. When you walk, you swing the cane and your weak leg forward at the same time. Then, you step past the cane with the other leg and repeat. If you're unsure whether a cane is the right mobility aid for your needs, consult your medical provider.
Types of Canes
The first thing to consider when shopping for an assistive cane is whether you prefer a one or four point model. A single point cane is lightweight and compact, making it easy to travel with and simple to move. Four-prong canes are weightier and larger, but provide more stability for users. CVS offers a variety of walking canes for women and walking canes for men.
Cane Handles
Another thing to consider when shopping for a assistive cane is the handle type. Traditional canes have a curved or straight handle that is positioned at the top of a straight shaft. This type of cane comes in a wide range of colors and designs to suit the preferences of users. Offset canes have a U-shaped curve at the top and a straight handle. With this design, the canes can support more body weight.
Types Of Canes
Some canes have special features that may be beneficial to you. Folding canes are hinged, allowing them to fold up to a compact size for easy transport. A wrist strap makes it possible to secure a cane to your arm for more security while you walk. Gel grips on cane handles provide a cushioned surface that is comfortable to hold onto. Bariatric canes are designed to support more weight than conventional canes, often having weight limits of 300 to 350 pounds or more.
How To Walk With a Cane
To walk with a cane, hold it in the opposite hand to the side that needs the support, then position it slightly to the side and approximately two inches forward. Move the can forward at the same time as you step forward with the affected leg. Always hold the cane steady in place when walking forward with the unaffected leg. Don't be afraid to ask someone for help or for support as you're learning how to use it. To use a cane on stairs, hold onto the handrail for support and step up with the unaffected leg first. Next, step up at the same time with the affected leg and cane. Put your cane on the lower step first when walking downstairs, then step your affected leg into the step, followed by the unaffected leg. Always make sure that your cane is completely stable before walking, and gaze ahead rather than looking down to the ground.
Related Searches
forearm crutches, Neck Supports, Medical Scooters, Cane and Crutches Accessories