Showing 1-20 of
26 products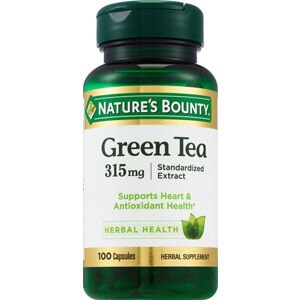 Nature's Bounty Green Tea Extract Capsules 315mg, 100CT
Nature's Bounty
Buy 1, Get 1 Free - Add 2 or more to qualify!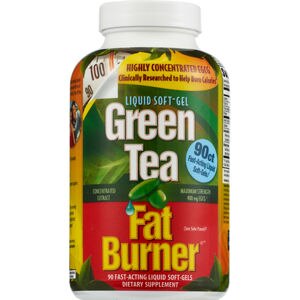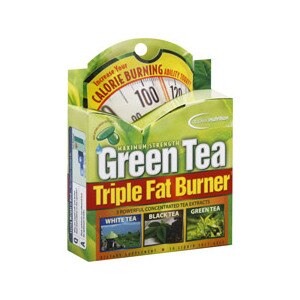 Applied Nutrition Maximum Strength Green Tea Triple Fat Burner Soft Gels
Triple Fat Burner
Limit 4 per order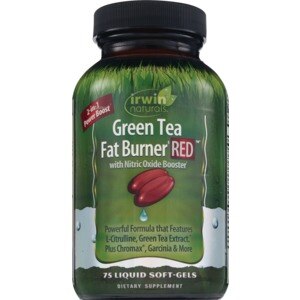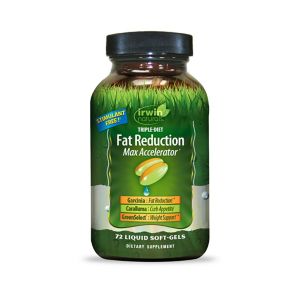 Irwin Naturals Triple Diet Max Accelerator plus BioPerine Softgels, 72CT
Irwin Naturals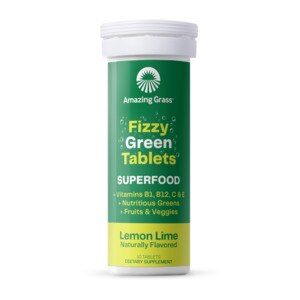 Free shipping with $35+ orders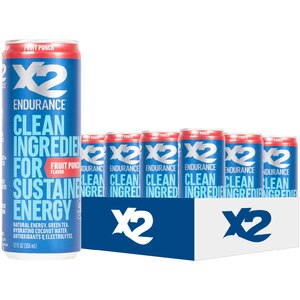 X2 ENDURANCE Fruit Punch Clean Energy Drink, 12oz
X2 ENDURANCE
Free shipping with $35+ orders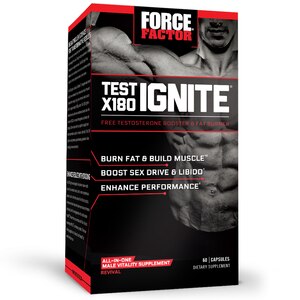 Live Better B Complex, Whole Food Based, 30 CT
Live Better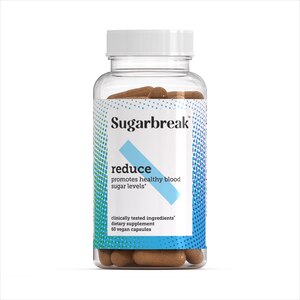 Free shipping with $35+ orders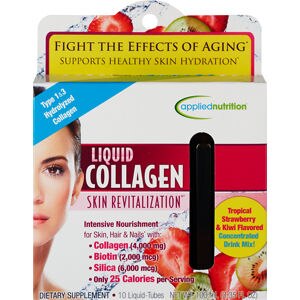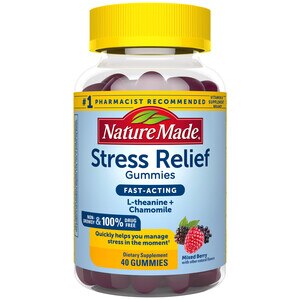 Nature Made Stress Relief Gummies, Mixed Berry, 40 CT
Nature Made
Free shipping with $35+ orders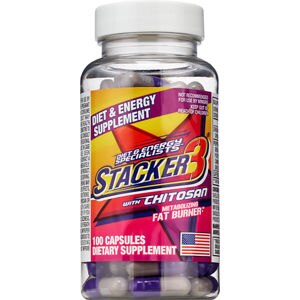 Stacker 3 Capsules Ephedra Free Formula
Stacker 3
Limit 6 per order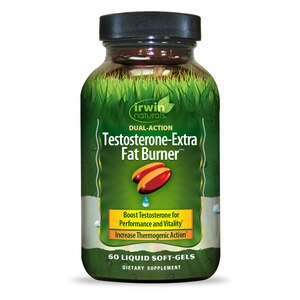 Neocell Rise & Renew Blood Orange Apricot Flavor Collagen Powder, 7 OZ
Neocell
Free shipping with $35+ orders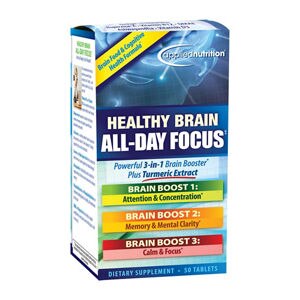 Prices may vary from online to in store.
Green Tea Extract
Green tea is one of the most popular and most frequently consumed type of tea worldwide. The extract from green tea can be found in capsule format as a nutritional supplement, and it's also a common ingredient in a wide range of beauty and health products. One capsule of green tea extract contains the same amount of active ingredients in an average cup of green tea, and its potent properties may provide people with plenty of benefits.
What Is Green Tea Extract Good For?
When it comes to your health, antioxidants can be very beneficial and green tea extract contains a high concentration of these free-radical fighters. Something called catechins is the main form of antioxidants in green tea, and they can provide the human body with several health benefits. When you increase the antioxidant content in your body, it typically helps to fight against oxidative stress. This can help fight feelings of fatigue.
Green Tea Extract Pills For Weight Loss Help
While diet and exercise are essential for a healthy weight, green tea extract can sometimes help. This extract is full of caffeine, and when combined with catechins, it is reported to possibly assist with weight loss. The green tea may help regulate the body's hormones that enhance thermogenesis, the process of burning calories as you digest food and produce heat. When your body is in a thermogenic state, it's more effective at burning calories, typically resulting in increased weight loss. If you combine green tea extract with a balanced, healthy diet and regular exercise, it could potentially help you shed some extra pounds, although further research is still needed.
Green Tea Extract For Skin
If you take green tea extract as a dietary supplement or choose skincare with it included in the ingredients, it has been reported to help improve the look and feel of your skin. When you apply it directly to your skin, green tea can help to treat issues like rosacea, dermatitis, and even warts. It has also been shown to help reduce the signs of aging and combat acne. If you apply or consume green tea extract every day for several weeks, you could see an improvement in redness and bumps caused by acne, but speak to your prescriber or dermatologist first for more information.
Whether you want to lose weight, gain more energy, or enjoy healthy skin, green tea extract can be a choice to add to your daily supplement routine. Look for skin cleansers and lotions that contain green tea to help achieve a healthy glow. Before you take any new supplement, be sure to talk to your doctor.
Related Searches
black tea, chai tea, chamomile tea, decaf tea, echinacea tea, diet tea