Showing 1-20 of
71 products
CVS Health Series 700 Fabric Heating Pad
CVS Health
Limit 6 per order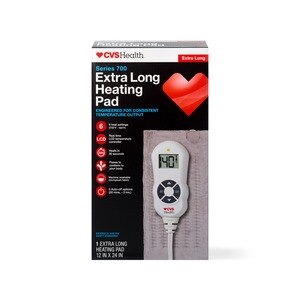 CVS Health Series 700 Extra Long Heating Pad
CVS Health
Limit 6 per order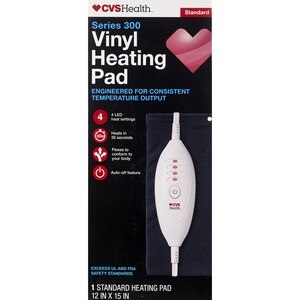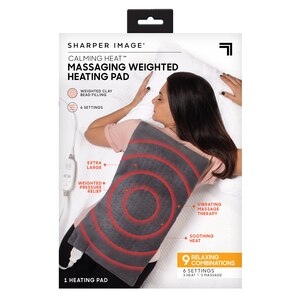 Calming Heat Massaging Weighted Heating Pad by Sharper Image
Sharper Image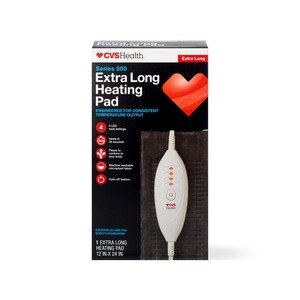 CVS Health Series 500 Extra Long Heating Pad
CVS Health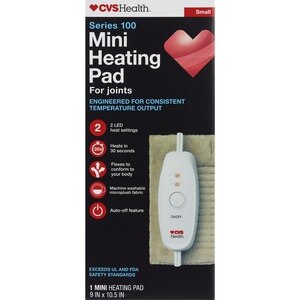 CVS Health Series 500 Lumbar Wrap Heating Pad
CVS Health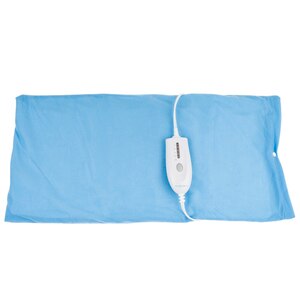 Bluestone Moist/Dry Heating Pad, 12 in. x 24 in. King Size, Blue
Bluestone
Free shipping with $35+ orders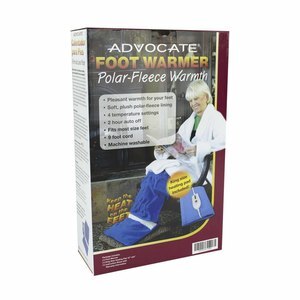 Advocate Foot Warmer with King Size Heating Pad
Advocate
Free shipping with $35+ orders
Pure Enrichment PureRelief Express Designer Series Electric Heating Pad - Fast-Heating with 4 Heat Settings, Machine-Washable Fabric and 2-Hour Auto Safety Shut-Off - Gray Trellis (12" x 24")
Pure Enrichment
Free shipping with $35+ orders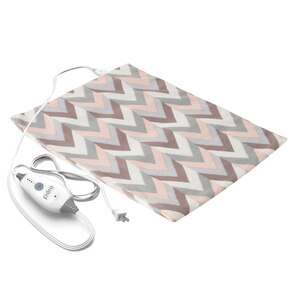 Pure Enrichment PureRelief Express Designer Series Electric Heating Pad (12in x 15in), 4 Heat Settings, Ultra-Slim, Non-Vinyl Design, Removal Machine-Washable Cover, Auto Shut-Off (Desert Herringbone)
Pure Enrichment
Free shipping with $35+ orders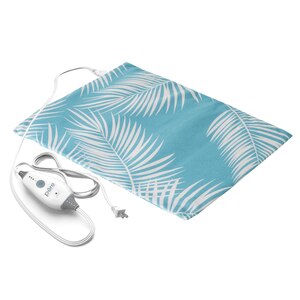 Pure Enrichment PureRelief Express Designer Series Electric Heating Pad - Fast-Heating with 4 Heat Settings, Machine-Washable Fabric and 2-Hour Auto Safety Shut-Off - Palm Aqua (12in x 15in)
Pure Enrichment
Free shipping with $35+ orders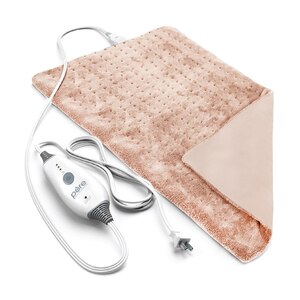 Free shipping with $35+ orders
Pure Enrichment PureRelief Luxe Micromink Electric Heating Pad
Pure Enrichment
Free shipping with $35+ orders
Sharper Image Calming Heat Massaging Weighted Heating Pad with 12 Settings
Sharper Image
Free shipping with $35+ orders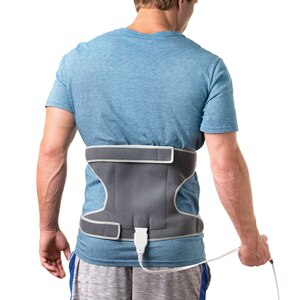 Pure Enrichment PureRelief Universal Joint and Muscle Heating Pad
Pure Enrichment
Free shipping with $35+ orders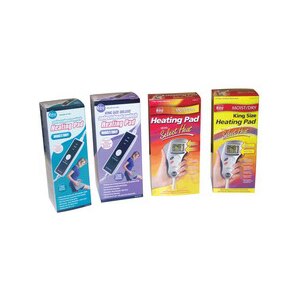 Cara Incorporated Deluxe King Size Heating Pad 23 Length x 11 in. Width
Cara Incorporated
Free shipping with $35+ orders
Prices may vary from online to in store.
Best Heating Pad
From a stressful day to a minor injury, heating pads can offer relief for a wide variety of symptoms. These handy accessories heat up slowly and are easy to apply to various parts of the body including the back, neck, knees, and shoulders. If you're looking for an effective heating pad, CVS has a wide array of different styles and brands. Perform a simple search based on price, brand name, customer review, and more to help you find the perfect heating pad for your pain or stress-related needs.
How Do Heating Pads Work?
Heat is a natural muscle relaxer. When applied directly to the body, it can cause the muscles to slowly relax, resulting in relief from minor pain and muscle stress. Heat also helps with a variety of pain-related issues like sprains and strains since it helps to increase blood flow, which allows the body to heal much faster. Apply a heating pad to your neck or shoulders at the end of a long day and feel its soothing effects. If you've hurt your back, leg, or neck, the heating pad can offer some temporary relief as it increases your body's circulation.
How To Use A Heating Pad
When you decide to apply a heating pad to your body, there are a few simple tips to ensure a safe, pleasant experience. Since heating pads can get hot rather quickly, it's best to apply the pad over clothing or a towel to prevent your skin from getting too hot or even burning. Slowly adjust the level of heat from low to higher, as needed. This will allow you to determine which level of heat is most comfortable for you. Do not leave the heating pad on too long. Instead, apply it for approximately 15-20 minutes and then remove it, repeating the process once your skin has cooled down.
Electric Heating Pads
Many heating pads include a removable cover that adds an extra layer of comfort and protection when the pad is in use. Check to see if your pad's cover is machine-washable to help keep it clean. You can store your heating pad in its original box, or simply keep it in a closet until it's ready to be used again. Never leave your heating pad turned on when you are not monitoring it, and always unplug it when you're not using it for safety. This invaluable health care aid will provide you with soothing heat relief whenever you need it.
Related Searches